JoomConnect Blog
JoomConnect is the Marketing Agency for MSPs. We strive to help IT companies get more leads and grow. We rock at web design, content marketing, campaigns, SEO, marketing automation, and full marketing fulfillment.
When Marketing as an MSP, Keep "as an MSP" in Mind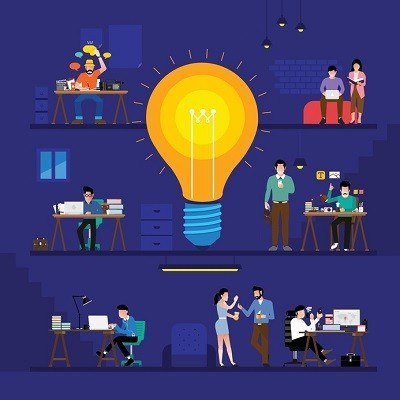 Your MSP's marketing strategy and implementation is an important factor to its success. This means that it is just as important to find the right agency to assist you with your marketing - especially if marketing isn't necessarily in your wheelhouse.
Here, we'll review a few considerations that any MSP should keep in mind as they seek out a marketing resource to offer them some assistance with their strategy.
What Marketing Does Your MSP Need Fulfilled?
The point of marketing is to spread awareness of what you can offer as a managed service provider. However, to leave it at that is an oversimplification. While you may be targeting a specific audience as an MSP, this audience isn't going to be made up of a bunch of people with identical personalities and content consumption preferences. While there will be some similarities, some may respond better to Marketing Method A than to Marketing Method B, and vice-versa.
Some may not respond to anything but Marketing Method J.
As a result, it's generally considered best practice to incorporate a variety of marketing methods into your strategy - perhaps focusing more on particular methods, but not really neglecting any, either. This means you will want to seek out a marketing agency that has experience with as many forms of marketing as possible.
What Does This Entail?
To put it briefly, quite a bit. A quality marketing agency will be proficient in a wide variety of activities that promote awareness of your brand and a sense of reliability in your services. On the digital side of things, that could include:
This abbreviated list of digital marketing endeavors (never mind the traditional avenues that supplement it) is filled with highly effective methods that an MSP should be leveraging, which means you will want to find a marketing agency that provides each of them well.
What To Look For in a Marketing Agency for Your MSP
There are a few key features that you should seek out in a prospective marketing agency.
Knowledge and Experience
Or, in other words, are they going to be able to deliver the results you expect of them? You will want to find a resource that not only understands the concepts of digital marketing, but has a track record of success in applying these concepts. Think about it like this… any marketing agency worth their salt is going to do a good job of marketing their own services, right? Therefore, you'll want to check for things like testimonials, reviews, and other forms of social proof that establish a track record of success.
Communication Skills
When it all boils down to it, marketing is really about establishing company goals and working toward accomplishing them. For your MSP to do so effectively with the help of an agency, there needs to be sufficient communication taking place to ensure that the goals you have in mind are the same ones that your marketing agency is focused on. The more effective the communication between your MSP and the marketing agency that it has enlisted, the better your results will be.
Curiosity and Flexibility
The best marketing agencies are the ones who are always willing to learn how to optimize their efforts for your benefit. Find an agency who takes the time to get to know your business; its personality, and its priorities, as this is the agency who will be able to best represent your MSP to your desired audience. You also want to find a marketing resource that appreciates tried-and-true marketing tactics, but also isn't afraid to branch out into new trends. This flexibility can often help find an optimal marketing balance for their client - or, in this case, you.
Reach Out So We Can Show You What We're Talking About
We have a long and successful history of handling the marketing needs of managed service providers, including everything we discussed above and more. In fact, we've used these methods to successfully market our own managed services.As such, we understand what your MSP needs to do to bring attention to itself and its services.
We can even create a comprehensive marketing plan to help bring your MSP the attention it needs from your audience. To find out what we can do for you, reach out to us today!
Comments
No comments made yet. Be the first to submit a comment
By accepting you will be accessing a service provided by a third-party external to https://www.joomconnect.com/