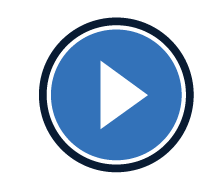 MSP Marketing Videos
What better way to connect with your prospects and customers and get them spending more time on your website than with videos!
Videos increase conversion rates, help explain your services quickly, and make you stand out. They can help sell your products and services in ways that brochures, local ads, emails, and letters simply cannot match.
Research has shown that a one-minute video is worth 1.8 million word descriptions! If you want to effectively communicate your service benefits and/or company message in a highly efficient way, video marketing can be your claim to fame!
The Impact of Video
Video content dominates the attention of over 100 million Internet users every day, and one-third of all online activity is spent watching video. What if you held a share in this video advertising market? With video marketing, you could keep your prospective customers and clients on your site on average about two minutes longer.

"Using videos on landing pages can increase conversions by 86%"
There is a lot that goes into producing quality video content that will capture the attention of your desired audience. What will you say? You'll want an effective script. There's also filming, producing, editing, and recording and syncing voiceovers; all of which takes up a ton of time and money.
Video Marketing for your MSP Website
We have several videos to correlate with services provided by MSPs and continue to add to this library.
All of our video work is done at our location so our video team works closely with the teams that provide your MSP Website, the content and other marketing services. You can expect quality production!
That's not all. Each video purchased will be added to your YouTube, added to your website, or landing page for you. After watching each video, your visitors will be prompted to take action with a call-to-action campaign.
Features
You can expect the videos to be:
An average of one minute in length
Designed to invoke viewer response
Centered around popular MSP services
Branded to your company colors and logo
Posted to your Ultimate MSP Website
Mini campaign kit to promote it
Optional Customized Voice Overs available!
Check out our growing list of MSP videos below!