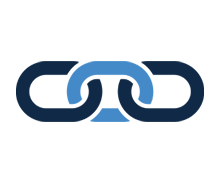 URL Shortener
Amplify your visitor's experience… by simplifying your links
Stop using generic link shorteners and get your own branded URL shortener to be used by your MSP only. Create UNLIMITED custom short links to use in your MSP marketing campaign efforts.

Shorten Links
Character limits and other similar restrictions can make it difficult to share your message along with your link. YOURLs eliminate that problem.

Get Metrics
When acquiring clickthroughs from your visitors, you'll need to be able to collect and analyze data to make informed next steps. Collecting data with YOURLs simplifies this process.

Improve Results
YOURLs allow you to form insights into the preferences and behaviors of your audience, making it easier to optimize your marketing efforts to your targets.
What is a URL Shortener?
A URL shortener is an online application that converts a regular URL (the web address that starts with http://) into its condensed format. The user only has to copy the full URL of a website and paste it into the URL shortening tool to come up with an abbreviated version that is around 10 to 20 characters long.
You may have seen it in our marketing pieces. Visit our newsletters to see a few examples of the url shortener in action!
point, and we'll handle the setup of the PHP scripts on your website.
What's Included:
Installation and setup on your website
U N L I M I T E D customized links Example: jmct.io/whatyouwant
What You Need: You are responsible for purchasing your domain name with a third party provider. GoDaddy and other domain registrars are a good source for purchasing custom domain names. Example custom domain name: JoomConnect's domain is jmct.io.
Once your domain is set up and pointing to your live website, the URL shortener can be applied to your website.
Get YOURLS! Your Own URL Shortener
The YOURLs Shortener is a link management application that allows you to not only shorten your URLs but also customize them. YOURLs are highly marketable and pave the way to the website of a professional business.
YOURLs are brandable, marketable, measurable tools that can help your business get traction on your campaigns, social media, and other marketing materials. With YOURLs you can make your links manageable - keeping them short, sweet, and to the point.
Where to Use Shortened URLs in Your MSP Marketing
Direct mail pieces / campaigns (Letters, postcards, newsletters)
Posters and booth displays
Case studies, brochures, and whitepapers
Email blasts
Social media posts
Vehicle wraps
Flyers
Videos
Ready to bring shortened URLs to your marketing? Contact us today with the form on this page or call 888.546.4384
Admin Dashboard

Stats for Shortened URLs