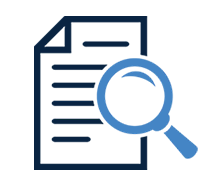 Case Study Creation
Market not just your MSP, but your success as a MSP! A case study shows your expertise and that you can do the job!
What better way to relate to your prospects than by showing them that their issues and problems aren't unique and, more importantly, are perfectly solvable?
Case Studies Are a Key Marketing Tool
Case studies, or customer success stories, are beneficial to your MSP marketing strategy because they combine compelling storytelling with key informational content about your business. They provide the opportunity to expand upon and analyze a customer's problem, going on to explain how your business helped by providing a solution. They help set the reader up with an idea of what to expect should they choose you to provide a product or service.
Order the Case Study Creation Service Today!
When your company helps someone achieve success, you should show this off and share with your prospects. Let us help with the creation of case studies for your business!
The case study creation service includes:
Interview questions for your team members
An interview with your client
Professional writing of case study
Draft review of the final content
Design and branding of a print-ready template
Addition to your MSP Website
How to Market Your Case Study
Once your case study is complete, there are several ways you can promote it in addition to your website. You can also encourage exposure to potential customers with your case studies by:
Submitting them to your local newspaper
Sending to or giving them to prospective clients
Sharing with your Chamber of Commerce members
Using for Ads on social media or other calls-to-action
Including them in your direct mail or email marketing
Including them with your newsletter
Using them as handouts at a trade show or industry event
Creating videos to accompany the case study
In conjunction with your marketing efforts, case studies can also benefit both your website's SEO and your business' online reputation.
The point of having success stories is to tell them... we can help! Order your case study today!