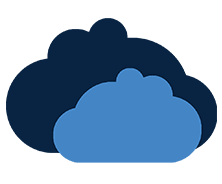 MSP Managed Hosting
JoomConnect Hosting is a Secure, Managed Hosting Environment

If you are like other business professionals, you don't need another thing to worry about.
At JoomConnect, we offer managed hosting services for the critical aspects of your business. We host and deliver the dynamic marketing capabilities of the JoomConnect automation software, as a service. This means we manage and maintain the software, as well as the hardware. In this way, your Joomla! website can integrate your website with your company's ConnectWise for fast and seamless sales and support processes that result in more sales opportunities.
Managed Services
JoomConnect Updates Applied
CMS Version Updates
Security Patching
Quarterly Joomla! Extension Updates*
Complete Hardware Maintenance
Basic Spam Protection
Control Panel Access
Site monitoring 24 x 7
---
Cloud Hosting Server Features
Web-Based E-Mail
Unlimited POP/IMAP E-Mail Accounts
30 GB Data Transfer per month
5,000 Compute Cycles
Unlimited Database(s)
ASP, CGI/Perl, PHP, SSL Support
*Security and patch updates are covered under this agreement up to significant and/or version changes to Joomla! software that will result in additional programming and/or design. In the event this occurs a quote will be provided.