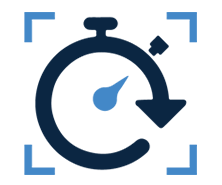 Quick Capture - An Add On Automation Tool
When we see an opportunity to save our sales team valuable time by streamlining processes, we are all over it. Our Quick Capture add on to JoomConnect is a great tool that enables the capturing of information from a phone call, business cards from a networking event, or provide to a third party or telemarketing firm as No ConnectWise License is Required!
Simply setup forms in JoomConnect to include the information you require, as well as, any predefined events you'd like to happen in ConnectWise. Then, your sales team can access the form, enter the information, click submit and JoomConnect does the rest. Configure your forms based on interest, by territory or by event and automate the applying of opportunities, activities, tickets, notes, adding to marketing groups and tracks.
Benefits to Quick Capture
Predefine Your Processes - Just like when you are looking to make forms on a landing page or as part of a call to action, using Quick Capture begins with creating a form with the fields of information that you or your team is going to be collecting, as well as any actions that you'd like to happen on submission of the form.

Easy Access - Once your form is complete, you're ready to begin collecting information. You can access quick capture through the front end of your website's 'Home' menu. Quick Capture will not appear on the menu unless you're logged into the website and have permission.

Permissions - Quick Capture can be configured to restrict access to forms based on permission levels. Using a telemarketing company? Give them access to only the forms they need. Have multiple sales teams? Create form specific to their territory or initiative. Once a form is submitted, the information is transmitted to ConnectWise and Quick Capture is immediately ready for the next contact's information.

Import Files - At an event using a Bcard reader or if you receive a csv file of leads, use Quick Capture to import these leads using a JoomConnect form you've created for your process and next steps.

Not Just for Sales - Consider configuring forms for your support engineers or dispatcher to easily access. You can predefine your forms to gather all the information needed to add / move / change a user or to process a new support request while on the phone.
Improve your sales team's productivity by reducing their time on tedious tasks like taking notes, logging calls and prioritizing leads. Quick Capture enables them to spend more time than ever doing what they really want to do: selling to qualified leads! Give your team an automation gift. Give them Quick Capture!
Contact us today to add Quick Capture to your JoomConnect!