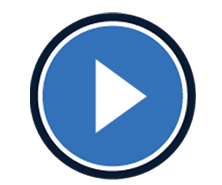 MSP Marketing Videos
Use video to capture the attention of website visitors!
Videos can drastically improve your MSP marketing efforts and help you stand out from your competition. Learn about the benefits of using video and get started with your own branded MSP Marketing Videos.
The Impact of Video
Videos increase conversion rates, help explain your services quickly, and make you stand out. Giving visual presentations via short video clips to your prospective customers helps sell your products and services in ways that brochures, local ads, emails, and letters simply can never match.
Research has shown that a one-minute video clip is worth 8.1 million word descriptions!
Producing great videos is a task not often embarked on by small and medium-sized businesses because the quality of the video will make or break its effectiveness. A poor-quality video will turn people off right away. If you want to communicate your service benefits and/or company message in a highly efficient way, video marketing can be your claim to fame!
Add Videos to Your MSP Marketing Strategy
We have several videos to correlate with services provided by MSPs and continue to grow the library. Each video is branded to include a bumper with your company logo and contact information at the end and is customized with your company name and phone number in the audio.
That's not all! Each video purchased will be added to your YouTube, added to your website, and a landing page for you. We even give you a mini campaign kit to promote your video!
Features
Branding of the Video
Added to your YouTube account and MSP website
Landing Page
Oversized Postcard
Letter from CEO
Social Media Posts
Check Out Our Growing List of MSP Videos Below!