The Ultimate MSP Website: Turnkey MSP Marketing Solution! New MSP Themes Available!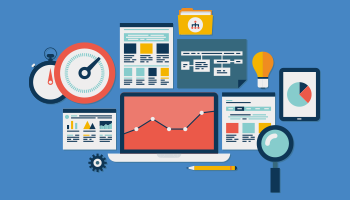 Read More +
JOOMCONNECT INTEGRATION
The Ultimate MSP Website goes hand-in-hand with JoomConnect (sold separately), allowing your clients one-click access to the ConnectWise client portal, and incredible sales, support, and marketing automation with ConnectWise. If you get the MSP Website and use ConnectWise, you'll definitely want JoomConnect!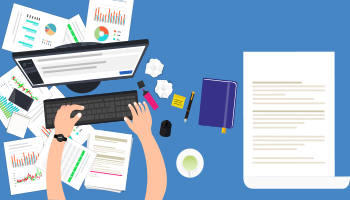 Read More +
MSP CONTENT BUILT IN
The Ultimate MSP Website comes fully equipped with plenty of content used to sell MSP services. New content is always in the works and each month you will receive a marketing campaign kit that includes either an article or blog in addition to a letter, email, postcard and social media. Also ask about our Ultimate MSP Brochure Kit for branded, printable and downloadable brochures to supplement your new website.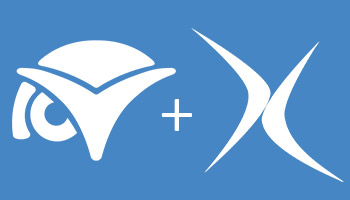 Read More +
TOOLS AND FEATURES
Included with the Ultimate MSP Website are bells and whistles to provide a great user-experience and help you promote your MSP practice online. Build and promote blogs, schedule your calendar of events, post job listings, collect and display testimonials, permissions-based download/document management, and much more!
A Website Ready To Go and Designed For MSPs - A True MSP Marketing Solution
Our Ultimate MSP Website is a MSP Marketer's Dream and as a turnkey solution. Once completed, it's ready to go. You can launch it as-is with pre-built content, or take it the next level and add your own flair to it. Whichever choice you make, the Ultimate MSP Website is ready to promote your MSP business, providing second-to-none MSP marketing opportunities: Out of the box. Don't settle for an out-of-date website, JoomConnect is constantly adding new MSP website themes.

At JoomConnect we don't 'set it and forget it,' or forget you once your project is complete. We provide the skills and tools for you to be successful. By offering free training webinars and access to our extensive knowledge center, JoomConnect wants you to take ownership of your success. Would you like additional marketing support? We're here to work with you to make changes, customizations, and of course, assist in developing effective marketing opportunities for your MSP!
MSP Website Features Include

Support Options
Show prospects and clients all of the convenient ways you can provide IT support to them, all in once place. Your techs will love it.

Customizable Content
Each site comes with many predefined modules positions, giving your hundreds of possible combinations on every page.

Licensed Extensions
All sites come packed with extensions ranging from forms, event calendars, recruitment systems, and blogging just to name a few.

Search Engine Optimization
Our sites come with a host of extensions and plugins that make it easy to manage your site's page titles, meta information and indexing on search engines.
CSS/JS Compression
Our sites come with built in and 3rd party compression and optimization scripts already installed and enabled, boosting your site speed and performance.

Managed Maintenance
We provide regular component/plugin updates, security patches, backups, and managed, monitored hosting.

Branded Whitepaper
Your MSP Website includes a free 10 Benefits of Managed IT whitepaper and landing page, branded for your company to use as a deliverable.

Responsive Design
All templates come ready for the mobile and tablet community, with CSS designed specifically for variable monitor and screen sizes. Responsive layouts are also now required for optimal SEO compliance.
The Ultimate MSP Website
Kick off your MSP marketing efforts fast with a fully-loaded, ready-to-rumble website solution that's flexible, scalable, and built to reflect your image as a high performing Managed Service Provider.
The Ultimate MSP Website comes with everything you need to market your IT services online. It comes fully loaded with prebuilt content and all of the bells and whistles your MSP needs to maintain a solid web presence. Most importantly, we don't lock anything down from you - you have full management capabilities to make it your own.
Powerful Content Management
Our multi-CMS website platform makes the Ultimate MSP Website extremely flexible!
Our accessible content management systems aren't just backend editors for your websites; they are powerful tools that allow you to add functionality to your website. We provide weekly training webinars, in addition to providing guides and other training resources so that you can edit content, create new pages, and keep your site up-to-date with your own goals as a managed service provider.
Prebuilt MSP Services Content
Individual keywords are dead. Content is King. Having quality content can help pull in new leads, introduce your existing clients to other services you offer, and help you rank higher on the search engines.
The Ultimate MSP Website comes fully equipped with content optimized to establish your brand as Managed Service Provider, giving potential customers the confidence to consider your services. Further, as our team is always generating new content, you can be sure your site will be current and up-to-date. Consider our Ultimate MSP Brochure Kit for branded, printable and downloadable brochures to supplement your new website as well!
The Ultimate MSP website offers the ultimate in flexibility, allowing for unlimited new pages to be created. This, along with the ability to edit the pre-loaded content, allows you to maintain control over the look and feel your site. This increases opportunities for you to meet the marketing goals of your MSP.
JoomConnect-Ready
Synchronize users, generate new leads, tickets, activities, and sales opportunities, attach marketing groups and tracks, and turn your website into an automated marketing machine!
Features
Powerful IT Marketing Features
Totally ready-to-rumble website
Completely yours and customizable
CMS powered - it's a breeze to edit!
Pre-built MSP content written by an MSP for MSPs
Branded 15-page whitepaper Included!
10 Benefits of Managed IT
Managed proactive hosting included
Blog component with comment system
Events calendar
Job board for employment opportunities
My Documents area for setting up downloads and files for all,
registered, or specific users
Easily create new pages, including pages that require a login to access
Flexible and compatible with the over 8,000 registered Joomla extensions
Submitted to search engines with local business accounts created
Integrated with Google Analytics
Compatible with Syndicated Vendor Content
Complete documentation
FREE weekly training webinars
JoomConnect Ready
Customizable Templates
Flexible, professional design that is easy to brand and adjust.
Utilizing a standardized template framework, the Ultimate MSP Website is easy to brand and customize. Choose from several fresh and modern themes and templates, or talk to our sales team about implementing a third-party template, or a custom design. Our web designers brand the MSP Website with your logo and color scheme, and we can quote out further customizations to make sure your website reinforces your image as a Managed Service Provider and IT Specialist.
Complete Web Solutions
This isn't the Ultimate MSP Website for nothing!
Included with the Ultimate MSP Website are bells and whistles to provide a great user-experience (which Google considers to be very important to rank position) and help you promote your MSP practice online. Make use of a fantastic blog platform, events calendar, job listing database, testimonial database, download/document manager, add MSP videos and much more! The ultimate MSP website isn't a simple website builder, it is designed to be a full-service website for you to generate leads.
Included Management and Support
If you provide text, we'll push it to the site for you
A monthly service article, landing page or blog with marketing companion pieces
Maintenance, security patches, and site backups
Access to training materials and weekly webinars
CMS (Joomla / Wordpress) support
Website Hosting is provided FREE for our Partners and is not a part of the monthly agreement.
To further discuss what's included with the monthly subscription, reach out to us!
Contact us today to get started!