Develop Your Brand As A MSP: Custom MSP Website Design, Copywriting, and Marketing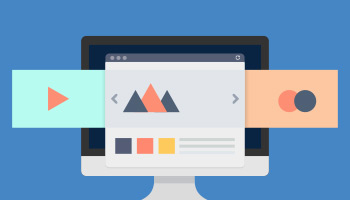 STAND OUT FROM THE CROWD
A Custom MSP Website defines your brand. Don't let your MSP Marketing go to waste on an average website. From consulting, to deployment, to upkeep and management, our team can build your MSP a custom website that focuses on your differentiators, core services, and company culture. Our designers can build custom branding or work with your existing style guide. Everything we build is mobile responsive, optimized for performance, and focused on the end-user experience.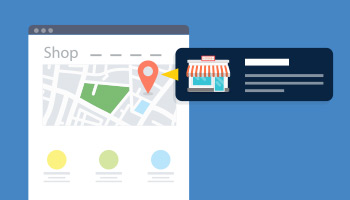 COPYWRITING & CONTENT
Content is king. If you are redesigning your website, your content needs to be a part of your new MSP marketing strategy. Our content team consists of creative, technical, and marketing-minded writers who are deeply familiar with the IT industry. Beyond just website copy, we can help you build content like case studies, marketing materials, video, and any other form of media.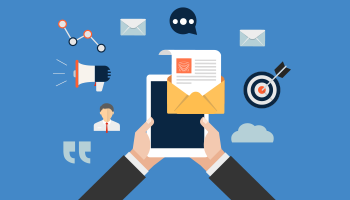 MSP MARKETING
Let's get right to the point: you want a new website in order to better represent and grow your brand online. That doesn't stop at your website. We can work with you to build a comprehensive marketing plan and all of the design elements, deliverables, leave-behinds, and other marketing pieces so that everything you do matches your brand perfectly.
Get a Unique Look, Build your Brand, and Leave an Impression!
Whether you want a Custom MSP Marketing Website built for your IT Services Company or a Template, we have a solution for you. Web design comes naturally to us; we have been doing web design and marketing since 1996 and doubly so for IT and MSP's (Managed Service Providers.)
Our Custom Websites Include

Dedicated Project Manager
Work with a single project manager who understands your services, goals, and the IT industry in general.

Content Management System
We will help you match the best CMS for your goals, allowing you to edit content. We include training and CMS updates with our hosting.

Licensed Extensions
All of our sites come packed with extensions, adding additional capabilities, optimizations, and security that we maintain.

Managed Website Hosting
We host websites on fast, reliable, high-end servers. We manage and monitor the servers, and have on-call staff 24/7 in case of emergencies.
Responsive Design
All of our sites are mobile responsive and tested across multiple screen resolutions and devices that meet Google's responsive requirements.

Training and Documentation
Gain access to our online Knowledge Center, documentation, and weekly training webinars. Plus, get a one-on-one training session with your project manager.

CSS/JS Compression
Our sites utilize several layers of compression and optimization to boost website performance. We also perform speed optimization tasks during launch.

SEO Compliance
During the final stages of your project, our Google-certified SEO team runs through several SEO optimization tasks to prepare your website for launch.
Get a Custom MSP Websites Design from Scratch…
Our graphic designers can build a custom design prototype for your new website based on your goals. During this phase, we will design the wireframe and basic look-and-feel of the website. If you love it, we'll start developing your new site. If you don't love it, we'll make revisions or start over with fresh canvas as part of our Write-it-Until-it's-Right policy. This ensures that you'll get something one-of-a-kind that perfectly fits your brand and personal tastes.
...Or, Customize a Pre-existing Website Template
There are hundreds of thousands of pre-existing website templates and themes available to get you started with a basic framework. Our team can customize the template, add/remove/change design elements, and make the template match your company's branding. This still delivers a custom website with a shorter turnaround.
Either way, all of our sites are compatible with our other marketing services, such as our blog service, newsletters, SEO/PPC, social media services, and JoomConnect.
Looking for our famous, prebuilt Ultimate MSP Website? Click here!
Your Brand Doesn't Stop with Your Website
Logos and corporate style guides
Brochures and leave behinds
Mouse pads, pens, thumb drives, and other swags
Trade show booths
Vehicle wraps
Case studies, ebooks, playbooks, and whitepapers
Custom mailings, letterheads, and postcards
Business cards and tech sign-off cards
Any virtually anything else you can think of
Need Custom Content?
Our content team can work with you to write custom content for your products and services, which can also translate over to your other MSP marketing initiatives.
Schedule A Demo To Get Started Today!