Specializing In MSP Marketing for MSPs, IT Services, and Cybersecurity Providers
JoomConnect is the only MSP Marketing agency designed from the ground up to help MSPs acquire new business. Unlike our competitors, who may offer MSP marketing as part of their side-hustle, our primary business is MSP Marketing. Our goal is to hep MSPs generate leads, grow their business, attract traffic and develop their brand. From getting in front of potential prospects, to impressing them with your service offering, to constantly following up during the long sales cycle, to dealing with growing competition; it's a lot of work. For smaller IT companies this growth is often put on the sidelines because, let's face it, you have responsibilities to your existing clients too.
We get it. We've been an MSP for 30 years, and it took tremendous effort to grow at first. We also aren't afraid to share the secret sauce and help you market your MSP the right way.
We still maintain and grow the IT side of our business, and we feel that having this focus on our own MSP's growth keeps us in touch with the struggles other IT professionals have everyday.
Whether you are just a one-person IT shop looking to improve your web presence, or a multi-state managed services provider looking for someone to strategize and fulfill your marketing calendar, we have the expertise, experience, and resources to make it happen.
Amazing, Proven MSP Marketing Services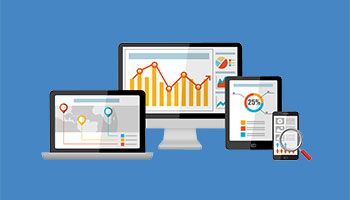 Read More +
MSP Marketing: SEO & Content
What is MSP Marketing? MSP Marketing promotes and introduces your IT services and solutions to businesses in need of IT support. SEO and MSP-focused content is key to MSP Marketing success.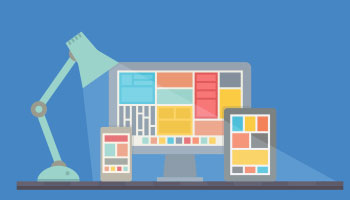 Read More +
MSP Marketing: Web Design
Successful MSP Marketing places your website as the core of your marketing effort. We offer custom MSP Website design services, as well as ready-made Ultimate MSP Website themes that can be branded and fully-customized for you.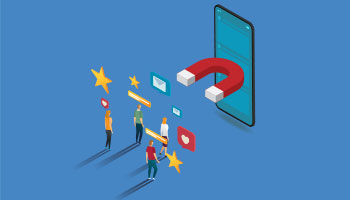 Read More +
MSP Marketing: Fulfillment
We're the MSP Marketing experts! From lead vetting to running marketing campaigns, to filling seats at webinars, to touching warm prospects with emails and other collateral, think of us as your MSP's dedicated virtual marketing manager.
We Literally Wrote the Book on MSP Marketing
Check out our MSP Marketing Playbook for ideas and tips on how an IT company can go from word-of-mouth marketing to a well-oiled, automated marketing machine.
Frequently Asked Questions
What is MSP Marketing?
MSP marketing is designed to get your managed IT serrvices company in front of an audience and generate leads. The ultimate goal of advertsing and promoting your MSP is to get more clients, provide more services to the clients you already have.
If you want to know how we do it, that really depends on your current situation, your location, and what makes your MSP stand out. There isn't a singular secret ingredient that fits every single managed IT provider, but we're really good at helping MSPs of all sizes make the rubber hit the road.
How much does MSP Marketing cost?
We work with IT companies of all sizes, ranging from one or two-person shops to MSPs that have locations in multiple states. We're able to work with virtually any marketing budget, and all of our services are a la carte so you can prioritize based on your budget.
Many of our clients tend to start small, and grow into more and more marketing services as they grow their MSP.
We'd be happy to share our pricing list with you during a demo.
Are there Contracts or Terms?
We want to make it as easy and flexible for MSPs as we possibly can, so most of our services are month-to-month and can be turned off at any time. The only exception is our base Ultimate MSP Website service, which requires you to pay for it for 12 months if you want to continue using it. Even then, you can stop using it at any time with no repercussions or surprise invoices.
That said, results don't happen overnight. It takes time and effort in order to meet your goals. Depending on the services you are running and your marketing goals, we typically suggest staying on course for 6-12 months before expecting to see sustainable results, and fully understanding that just hanging a website or posting some blogs to social media doesn't really fulfill a marketing plan on its own.
That said, we don't want to force an MSP to continue paying for a service they don't want or can't afford due to unforeseen financial circumstances, so we always recommend reaching out to us to see how we can keep things churning for you while keeping your budget as low as possible.
What makes JoomConnect different from (insert other MSP Marketing company here)?
Hoo boy, where do we start?
First of all, we're an MSP. We've always been an IT company and we plan to keep that side of our business churning and growing. We aren't a former MSP that sold it and took the money and turned it into a marketing company, we continue to expand our IT services with the constantly changing landscape and new technologies, which means we are always aware of what you and your clients are going through.
We're not an expensive subscription service club that feeds you dated marketing campaigns that then expects you to print and mail them out to 5000 suspects just to get a single response. We do offer DIY campaigns as part of our service, but you always have the option for us to run them for you, and we always try to run campaigns in small, focused batches to get the best return and adjust as we go. Also as a side note, we try not to be too cheesy or gaudy with our campaigns…
Finally, we absolutely refuse to tell you that there is some magic bullet, or golden keyword, or secret sauce that will guarantee million dollar contracts to fall into your lap. Like most businesses, we've been frustrated by confusing, convoluted marketing tricks and unsolicited performance reports that just keep you busy but don't really amount to results. We refuse to take the easy way out by confusing our clients with metrics, and only focus on the KPIs that really matter.
So the short answer is that we're an MSP marketing agency that doesn't deal in BS, and doesn't overpromise anything. We know how to make you look like an IT guru, we know how to equip you with everything you need to grow your MSP, and we know how to effectively run great campaigns to get you results that you actually feel.
Do you offer inbound or outbound MSP marketing?
Both are important, and we offer both. Inbound marketing involves publishing content across your website and social media sites to draw users in and show that you are an IT expert. Our writers build content every single day that include tips, valuable insights, and information to help your clients make informed decisions.
Outbound marketing is the more traditional marketing approach. Things like direct mail, email campaigns, drip campaigns, and traditional advertising fall into this. Combining the two together gives you the best results.
Do I need to hire a marketing person just to manage you?
Mileage may vary, but typically you should still be able to manage your regular day-to-day duties without needing to do much work with us. Depending on what services you have with us, we do typically require some of your time and brainpower for our onboarding process, but beyond that, most of our services can run with minimal effort from you.
There are some exceptions though! We offer DIY marketing kits, and some of our services can be set up to require you to approve or publish everything that goes out. We also don't currently offer cold calling or soft-calling services. In our experience, it's just better to do that in-house than rely on a third-party to answer questions about how your services work. Some of our campaigns require someone on your team to check in with the prospects to set appointments.
This is one of the reasons why we tend to run outbound campaigns in small batches.
We've helped fairly busy MSP owners put down the screwdriver and focus more on growing their IT company, and we've worked with MSPs that have dedicated sales and marketing people who need help building collateral or achieving specific marketing goals.
Am I guaranteed results with my MSP marketing?
If there is a marketing person who can absolutely promise you specific results for minimal investment, they are feeding you a line of bull. That said, we have MSPs that will vouch for our track record, and have experienced growth and success, and love the services they have with us.
It all depends on what you are looking to gain and how aggressive your competition is. If you just build a website, but your prospects are being given case studies and daily content from your competitors, you likely won't stand out.
We're going to be honest with you. We're going to tell you what has worked in our experience, and avoid things that just waste money.
The short answer?Yes, we can get you results, but it will take time and effort.
Do you provide custom content or syndicated (canned) content?
We offer both options, for a few very good reasons.
First of all, if you want to look active and provide a lot of marketing ammunition in the form of content (service pages, blogs, etc.), it takes a lot of time to produce that content. A good blog post could take hours to write. Hiring a writer who can write compelling content doesn't come cheap, and training them to understand the managed IT services industry takes a very long time. You are looking at an incredible expense just to get the ball rolling.
Syndicated content is an incredible solution, and despite what you've been led to believe, it does not hurt your SEO, make it harder to rank, or make you look bad as long as the content is good in the first place. Where syndicated content does hurt you is when it's poorly written, or doesn't really provide any value to the overall experience of your visitors. It's as simple as that.
We've been providing SEO services for almost two decades, and we've always recommended syndicated content over doing nothing at all.
As an MSP, your vendors want you to sell their services, and they offer syndicated content as a means of doing that. If Microsoft does it, don't you think they crunched the numbers to determine if it does any good?
We can't stress this enough - good syndicated content doesn't do harm. Stealing content, bad user experience, and a disregard for best practices are what will hurt your web presence
That said, custom content has incredible value, and when mixed with syndicated content, you get a large library of MSP marketing ammunition with some highly targeted pieces to help with the heavy-lifting. It's an absolute win-win that we trust and see success from over and over.
Do you offer custom website design services for MSPs?
Absolutely. Our talented web designers love bringing your vision to life. We build custom-designed websites all the time for MSPs, IT professionals, cybersecurity firms, and businesses of all shapes and sizes. We often offer the option of starting with a template to save you money, but we love starting from the ground up to meet your unique vision and branding ideas.
I like (insert website or marketing platform here). Do you support it?
We're pretty flexible. We're familiar with website content management systems like Joomla, WordPress, and Drupal, and marketing/sales platforms like Hubspot, Salesforce, ConnectWise, Autotask, MailChimp, Constant Contact, Clickfunnels, Zoho, and more. If there's a platform you prefer, we can likely work with it, although we're always happy to share our experience with what we use everyday.
Isn't WordPress better for my MSP (in regards to SEO, speed performance, marketing, lead generation, security, etc.)?
WordPress is a fine website platform, and if you are used to working with it or use specific Wordpress plugins to accomplish certain goals on your website, we can definitely build your website in WordPress. We offer WordPress-based Ultimate MSP Website templates and can build custom WordPress websites, and we're very familiar with a few great WordPress page builders (Divi and Elementor).
Compared to its closest competition, Joomla, WordPress doesn't offer any sort of performance boost, SEO benefit, or any other tangible difference other than the tools in the backend. It all comes down to the plugins/extensions you want to use, and both platforms tend to have comparable options.
After years of supporting both, we can certainly tell you that general workflows (building landing pages, A/B testing, building marketing funnels, and publishing blogs) takes the same amount of time or less in Joomla, and keeping Joomla secure is much easier.
How critical is uptime to you?
Extremely. We get it - as an MSP, you are always telling your clients the importance of uptime. Your website needs to lead by example. We treat our hosting with the same MSP philosophies you treat a client's network. We manage and maintain the hardware, monitor resources, run regular maintenance on the website, and have a 24/7 on-call rotation and alert system for if a site goes down.
Do you offer MSP lead generation?
Absolutely. We offer MSP lead vetting services to help you build up your marketing lists, and we can run introductory campaigns to warm the leads up and drive traffic to your website.
The best place to start is by getting in touch with us
How much money do I need to spend to get a new MSP client?
That really depends, but we don't want you to have to spend more than you should. After all, it's about growing your MSP, not throwing money away just to stay in business.
Our team would be happy to share some insight with you based on our recent experiences in a one-on-one demo.We can show you how we calculate ROI and what we typically see our clients experience based on their spend.
Another good place to start would be our MSP Marketing Guide, a 4-part blog series that breaks down how much an MSP should spend on marketing, what to do if you don't have a marketing budget, the bare minimum you need to grow, and how to plan and justify the costs of marketing and get an ROI.
Let's Make the Rubber Hit the Road for your MSP Marketing
No more excuses, no more delays. Let's get the ball rolling before you get looped up in another client emergency that pulls you away from growing your MSP for the 27th time this week!