JoomConnect MSP Website Templates | New MSP Themes Available
New MSP themes! View our MSP website templates. All of our templates are modern, mobile responsive & user-friendly. "Responsive" templates load across mobile devices and scale depending on the size of the device. Designed to specifically for MSP Marketing and customer engagement. Don't settle! Get the look you want.
The following are our Ultimate MSP Website designs. Keep in mind, not all templates are available in all areas.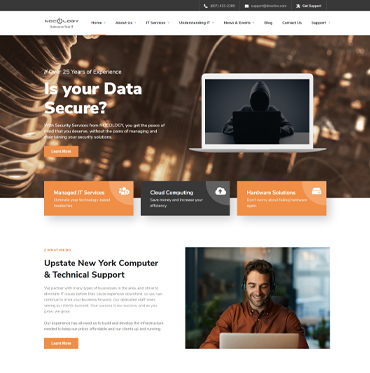 Unity
Unity is our first MSP Website built first for WordPress, and then for Joomla. This means you can choose either the amazing flexibility of Joomla, or the familiar backend of WordPress. The WordPress version uses the Elementor page builder which allows for easy editing, and the Joomla version uses SP Page Builder.
Reliant
The Reliant MSP Website is a WordPress-only template. It uses a built-in page builder to give you more editing capabilities than a standard WordPress theme. This simplistic, modern MSP Website is the perfect site to wrap the rest of your marketing around.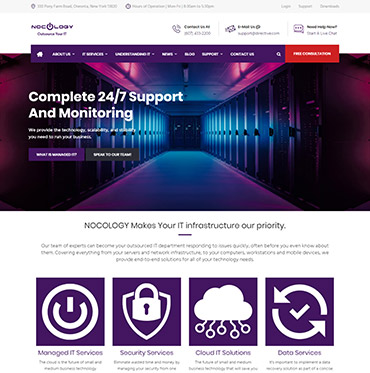 Assurance
This is Assurance, our newest template using SP Page Builder making it even easier to edit your homepage! Among the most feature-rich templates we have ever created, this responsive site is clean and professional and will last the test of time.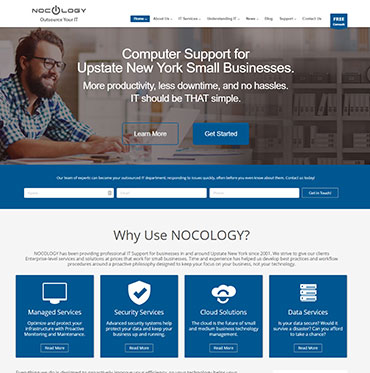 Kallyas 2.0
Let us introduce Kallyas 2.0, one of our most popular templates of all time refreshed with a new look! One of the most feature-rich templates we've ever seen, this responsive site is clean and professional, with a strong focus on calls to action on the homepage.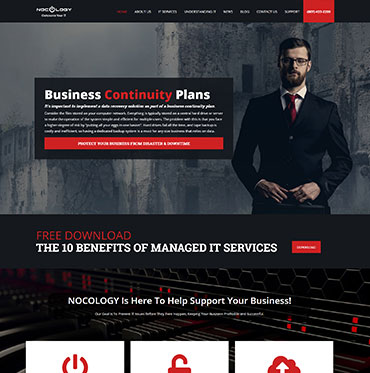 Advocate
Advocate delivers the clean, simple experience of a one-page site without the limitations that typically come with one-page sites. You still get all of the Ultimate MSP Website content and service pages, along with features like blogging and an events calendar, and the ability to build landing pages, with an accessible, modern look and feel. Show your prospects that you the support they've needed.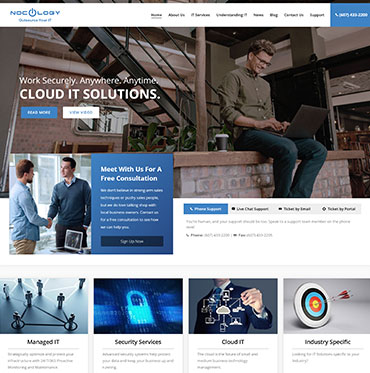 Businessline
Businessline delivers a clean, bold look without going too far off the rails. This MSP Website is perfect for MSPs that like to personally get in front of prospects. Friendly CTA's offering meetings over coffee, and customizable metrics to show your accolades will make you stand out from your competitors making it the perfect central hub for all of your marketing.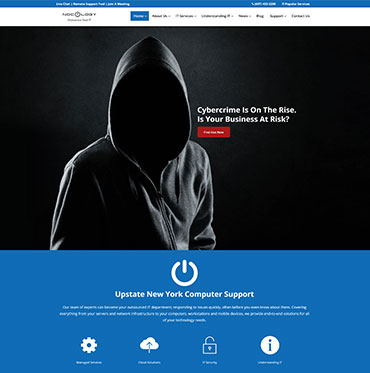 Swapps
Adopting a simplified, graphical design, Swapps let's you put your strongest call to action front and center. Changing out the full-screen top banner is an easy and dramatic way to highlight your current promotions and direction. Whether your clients find you on their desktop, laptop, tablet, or smartphone, Swapps is mobile responsive and optimized for performance and usability.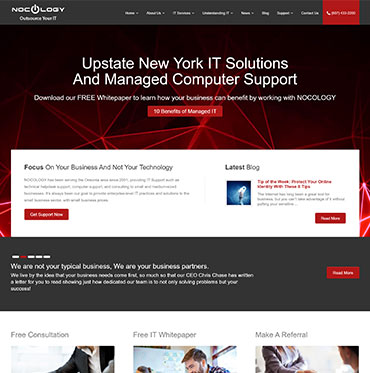 Risen Hope
This slick, fully-responsive template features an eye-catching video background, adjusted to match your brand color. It focuses on inbound marketing standards by featuring a large CTA for the 10 Benefits of Managed IT whitepaper and your latest blog article above the fold. Get this template before someone else in your area does!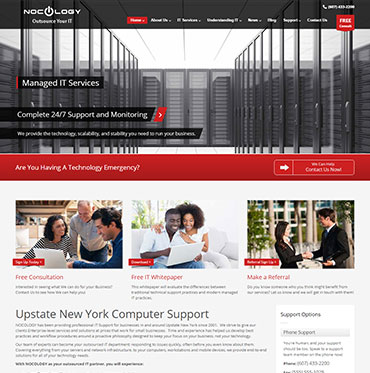 Kallyas
We used the Kallyas framework for both our JoomConnect and Directive.com sites, and loved it so much that we decided to make it an MSP Website. One of the most feature-rich templates we've ever seen, this responsive site is clean and professional, with a strong focus on calls to action on the homepage.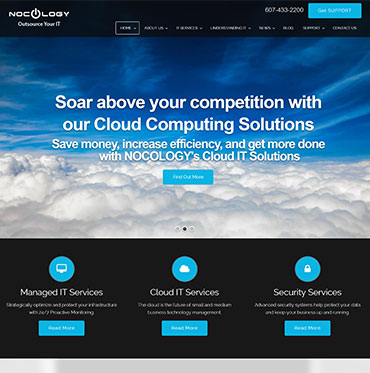 Paradigm
Simple, modern, and flexible. Paradigm offers a wide open showcase to talk about your differentiators and drive clients to your calls to action. Full-width banners across most of the pages help accent the site, making it more memorable to visitors. Like all of the current MSP Websites, this template is fully-responsive and easy to update.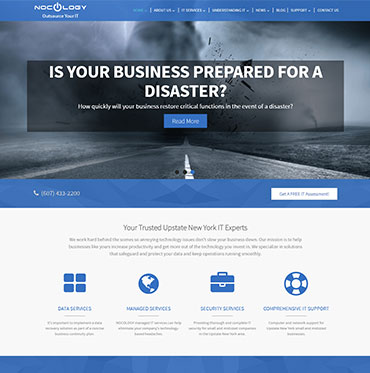 Epsilon
This template proves you can hit all the points you want and still have a clean look and feel. With a simple homepage slideshow that's easy to edit, and minimalistic images to show off your services, this template will accentuate your brand and differentiators making it easier for you to stand out without looking like you are trying too hard.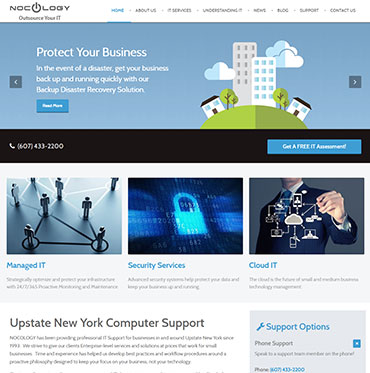 Anacron
A favorite for MSPs, Anacron offers a clean, readable design that looks great on desktops and mobile devices. Like all of our MSP websites, we brand the colors to match your brand. For Anacron, that includes the showcase background, font colors, buttons, and more.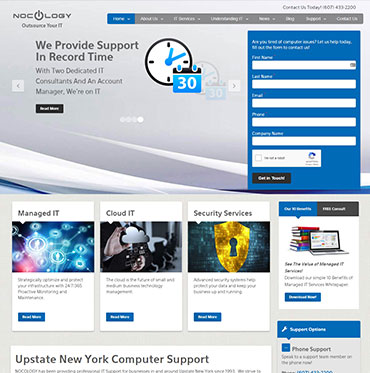 Hexeris
Hexeris gives your brand a traditional-feeling website with the benefit of being fully-responsive for mobile devices. With clear core service offerings and calls to action above the fold, and a clean interface that compliments your content, Hexeris makes it easy for visitors to find exactly what they need.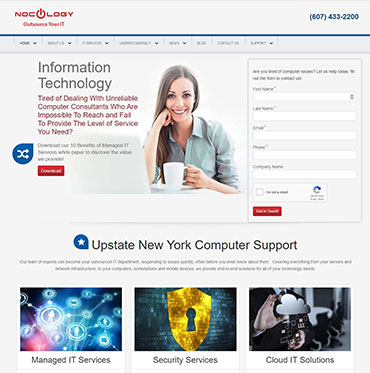 Chapelco
Chapelco is a professional, high-contrast site designed to look both modern and formal. Like all of our MSP Websites, Chapelco is easy to edit and customize to display your story, highlight resources and deliverables that you offer, and provide an easy avenue for your clients and prospects to get support.