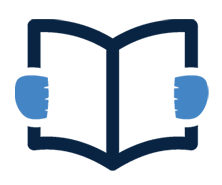 MSP Brochure Kit
For your marketing to be effective, it needs to 'touch' its audience and expand your MSP's visibility.

The Ultimate MSP Brochure Kit is a perfect complement to your Ultimate MSP Website. Boost your advertising initiatives and give your clients and prospects all of the information that they need about your IT services they are interested in.
Branded MSP Service Brochures
Impressionable, easy to print, and easy to distribute!
The MSP Brochure Kit is built to align with the pre-built service content of your Ultimate MSP Website. If you need us to make some text edits, tell us and we'll make sure they are worded to fit your offering.
Your brochures are customized with your company's brand, while being conscious about ink consumption. These brochures are designed to print on any printer and they look fantastic on both standard paper and heavy stock. Your website visitors can download and print out this deliverable from your website to view at their leisure. You could also use these pages as a great addition to a direct mail campaign in support of one of your services.
Features
75+ Brochures in digital format
Setup on 20 service pages of your choice*
Business Card Template File
Managed IT Tri-fold Brochure
Call to action graphic for service pages
*Additional brochures can be posted for a charge
Downloadable Brochures
On your chosen service pages, we add a call-to-action button offering a download of the corresponding PDF brochure.
Give your website visitors downloadable PDF brochures based on the services they are looking at. When a brochure is downloaded, you'll receive an email notification allowing you to keep track which brochure are of the most interest among your website visitors! Use this information to further focus your marketing campaigns and initiatives.