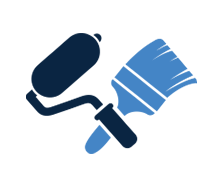 Social Media Graphics Refresh
Get professionally designed social media graphics branded to your MSP.
A picture is worth 1,000 words, but when it comes to pictures that represent your MSP, they are worth so much more than that. Say the right things with professionally designed social media graphics for your business profiles.
MSP Social Media Graphics, Designed to Impress
We offer premium graphics that are customized to match your company's branding. Each graphic is created and sized specifically for each platform to ensure that your MSP's professionalism, expertise, and brand is effectively shown.
Designs
After the graphics are created, they will be sent to you. If you provide us with your social media credentials we can post these graphics up for you.
Need Social Media Accounts Setup and Branded to Your MSP?
Our Ultimate Social Media Rig (USMR) is for you! Through this service, we create, optimize, and customize your Facebook, Twitter, LinkedIn, and YouTube business pages, design your custom graphics, and train you on social media marketing best practices.