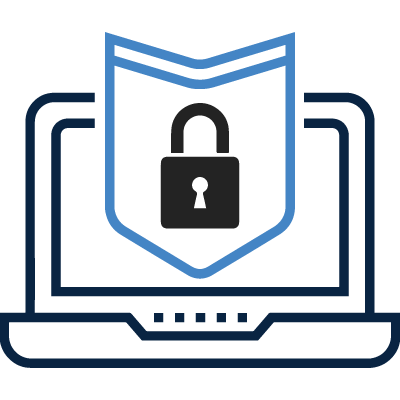 MSSP MSP Website Content & Marketing Kit
With so many ever-evolving threats against businesses and their data, today's organizations need to prioritize their cybersecurity.
Our MSSP Cybersecurity Content Kit includes the marketing materials you need to educate your prospects and clients about the importance of doing so while promoting your cybersecurity service offerings.
Use the provided marketing materials to spread the message about your cybersecurity services. The campaign comes with everything listed in the chart below. Your purchase of the kit includes the setup of the website, service, and landing pages with forms, as well as the branding of your deliverables to match your company.
This is a great add-on for the Ultimate MSP Website subscribers to take advantage of!
Marketing fulfillment also available!
We do also offer marketing fulfillment, including printing, handling, sending emails, and posting social media content. You choose what works best for you.
What is included:
Showcase Slide for Your Homepage Showcase*
Cybersecurity Service Overview Page
Cybersecurity Risk Assessment Landing / Success Page
Dark Web Monitoring Service / Landing / Success Pages
"Password Best Practices" Deliverable
Phishing Simulation Service / Landing / Success Pages
"How to Spot a Fraudulent Phishing Email" Deliverable
Multi-Factor Service / Landing / Success Page
"Multi-Factor Authentication Frequently Asked Questions" Deliverable
Pentesting Service / Landing / Success Page
"Understanding Penetration Testing" Deliverable
And these Marketing Materials:
2 Letters
2 Emails
1 Oversized Postcard
10 Social Media Posts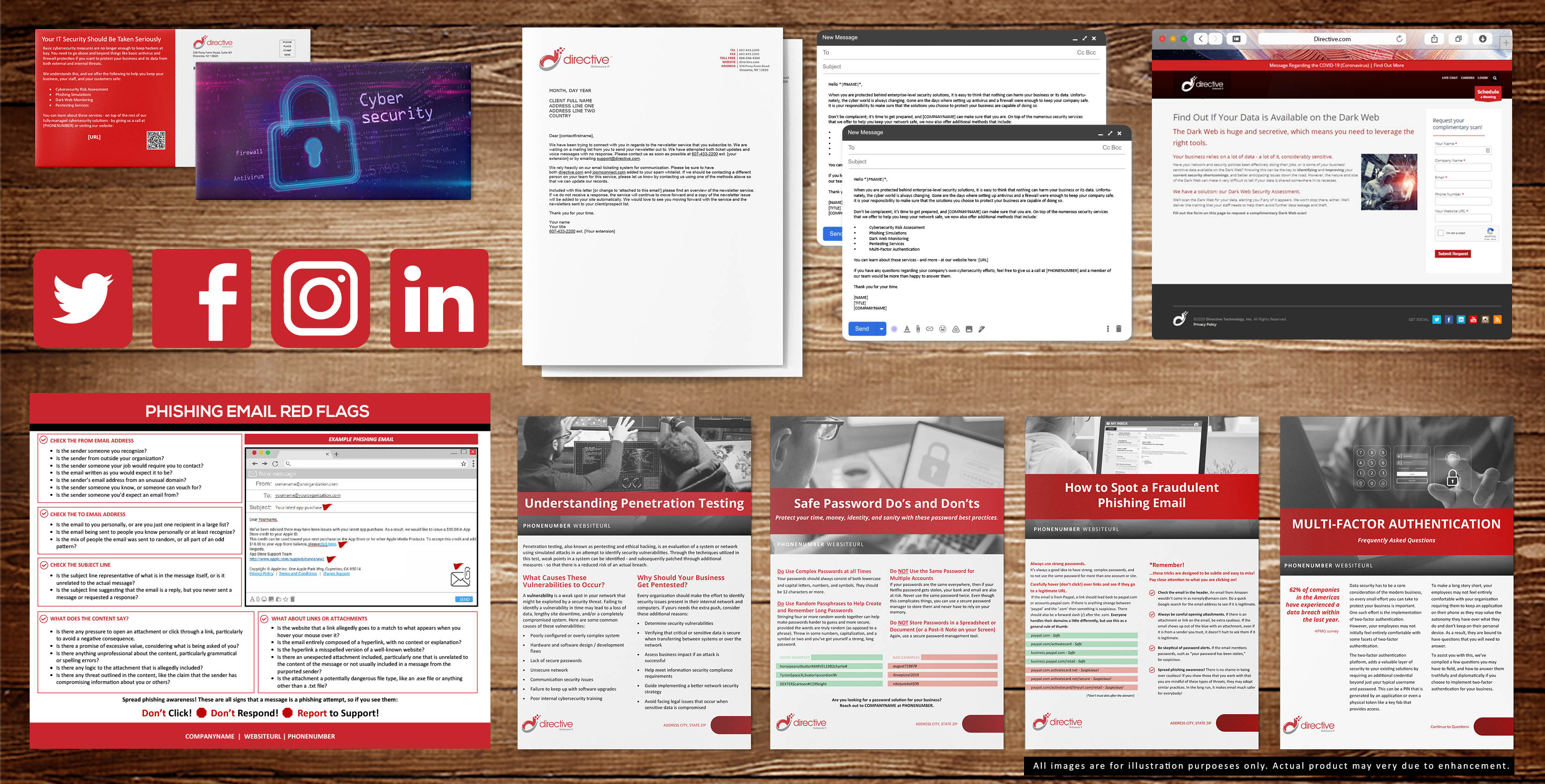 *Use of images in the homepage showcase is dependent on your website template.