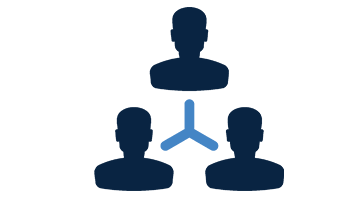 Ultimate Social Media Rig
Social media is currently the primary method of creating engagement and driving traffic. Traffic is the lifeblood of your MSP marketing goals, are you doing everything you can to keep it pumping?
Like blogs, using social media as part of MSP Marketing plan can help establish your brand as the IT expert. Moreover, social media can be a cost-effective means to communicate, advertise and interact directly with potential customer, promoting your MSP services.
Take Advantage of Social Media
Social Media has changed the way the world does business; including the technology industry. Your MSP marketing must embrace social media in order to be competitive.
There is no denying that social media has revolutionized the way the world communicates. It's time that your IT business took advantage of the possibilities presented by engaging in social media. By simply posting to social media on a regular basis you can begin to establish your brand as THE IT authority in your market.
With so many options, tackling social media can be overwhelming. That's where we come in.
93% of marketers use social media to promote their business.
Social Media Platforms
The USMR covers all of the major social media outlets - and is always changing.
Facebook: With over 1.5 billion users, Facebook reigns supreme in the world of social media. The Ultimate Social Media Rig helps you to brand your Facebook Business Page. From picking out a cover photo to sharing helpful blogs and articles, our USMR will give the advantage you are looking for to help you build a successful, informative Facebook page for your business.
Twitter: Even with a maximum of 280 characters per tweet, Twitter is a great way to communicate quick tips, article links, news, announcements, and more with your clients and prospects. Our USMR will cover how and when to tweet, as well as guide you on how to establish a following.
LinkedIn: LinkedIn was specifically designed as a social networking platform for professionals. Through the USMR, we set up a new LinkedIn Business Page that is tied to your personal account. We will then integrate it with the other social networks that your organization uses.
Youtube: With about 300 hours of video uploaded to YouTube every minute, no business should overlook this incredible marketing resource. We'll set up your YouTube account, brand it with your logo.
Your Social Media Empire
The Ultimate MSP Social Media Rig sets up and configures your MSP business' social media accounts, brands them with your company's logo, and provides training so that you can effectively manage your company's social media presence.
USMR features include:
Social Media Network Setup and Customization
Facebook Privacy Assistance
Setting up Facebook, Twitter, LinkedIn Business, and YouTube profiles
Hootsuite Configuration
Social Network Best Practice Training
---
Is there a social media platform that you'd like help with? Let us know. Contact Us
Interested in updating your social media graphics? Click here