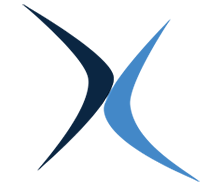 MSP Marketing Automation - JoomConnect Platform
The MSP Marketing sales, service, and automation platform - built for MSPs.
We designed JoomConnect to be the industry's most powerful automation tool by integrating with two of the leading PSA tools available: ConnectWise and Autotask. Extend ConnectWise/Autotask to your website to automate MSP marketing campaigns, sales activities, client requests, and more.
Website Integration for Your PSA
Get automated and get more out of your MSP Marketing and website with JoomConnect!
Increase the value of your MSP Marketing efforts by automating your prospect-gathering efforts, deploy Tickets, Activities or To-Dos, and Opportunities for your sales and service teams. Save time and money by automating your processes using your Joomla MSP website.
Perhaps the most appealing quality about JoomConnect is that, at its very core, it is continuously developed with you, the MSP, in mind. We strive to make it as easy as possible to keep track of all of your data, leads, contacts, campaign information, etc.
How JoomConnect Benefits Your MSP Marketing Goals
Create the Company and Contact
Generate a Service Ticket to the service board of your choice
Generate, assign, and schedule an Activity or To-Dos
Create a Sales Opportunity, with products (CW)
Create custom fields to gather specific information, such as text areas, radio buttons, or select boxes
Assign Activity and Opportunity to your Marketing Campaign (CW)
Apply Marketing Groups and Tracks (CW). Enable your users to choose which of your Marketing Groups they would like to opt into
Customize website experience based on Marketing Group subscription
Use customized forms for your landing pages, event registrations, campaigns, specialized service requests, and much more!
JoomConnect Forms
Easily create your own forms using our drag and drop capabilities. Select from PSA fields, custom fields, and what events you want to have happen, from a Ticket, an Activity or To-Dos, an Opportunity, and so much more!
Create forms for your clients to report emergencies, submit specific support requests like add/move/change requests or VoIP station adds for example. Even create a configuration from a form submission!
Subscription Management
Easily add users to your Marketing Groups as they complete simple forms. Give your users the ability to select which of your Marketing Groups they are subscribed to.
Control Your Users' Website Experience
With user permissions connected to your Marketing Groups, you can control the content displayed to your logged-in users. Once your users login to your website, you can give them different menus, modules, and forms to access. ConnectWise Manage users can also use the 'Company Type' for this feature.
JoomConnect Enhances Your MSP Marketing Efforts with Add-Ons!
We have the following add-ons available that you can use to get more out of your website and JoomConnect:
Quick Campaign Pro - Integrate your PSA with Mailchimp and Constant Contact to better manage your MSP email marketing.
Quick Capture - Save your staff time by optimizing your new customer or lead entry process. No PSA License Required!
Quick Referral - Automate the collection of referrals from your clients, and let your clients help you with your sales!
Quick Commerce - Enable the synchronization of the products and pricing schedules from ConnectWise Manage with the VirtueMart e-commerce solution for Joomla.
Quick Analytics & Landmines - Track registered users as they browse and navigate your website.
Check out our JoomConnect Add-ons for more information!
Want to Integrate Your Non-Joomla MSP Website?
With JC Anywhere, you can do just that!
Love your existing site? Not ready to switch to Joomla? JC Anywhere gives you ConnectWise integration without revamping your website! We understand there are cases where MSPs might not be in a position to revamp their site or want to leave WordPress. JC Anywhere brings the integration to virtually ANY website platform!
You also have the option to switch over your website to Joomla with a CMS Conversion. Get the additional capabilities of the Joomla CMS without compromising the look and feel of your MSP website!
Simply put, JoomConnect is essential for empowering your MSP website to be an all-inclusive automated sales and machine for your MSP Marketing! Fill out the form on this page to get things started or give us a call at 888-546-4384 to learn more.

WE ARE LIKE YOU
We've been an MSP for over 20 years! We eat our own dogfood and use the very same solutions for marketing our MSP!

LEAD GENERATION
Inject new website leads directly into ConnectWise and automate marketing processes with JoomConnect.

CUSTOM BRANDING
We offer custom website designs, marketing materials, content, campaigns, and other materials for MSPs.

ULTIMATE MSP WEBSITE
Prebuilt, fully-loaded MSP Websites complete with content, ready to get you rolling with your marketing!


MSP CONTENT MARKETING
MSP Blog content, eNewsletters, Print Newsletters, Marketing Campaigns, Brochures, and more!

SALES AUTOMATION
Generate service tickets, opportunities, schedule activities, and assign marketing groups and tracks instantly!

SEO/SEM FOR MSPS
Get found by prospects and stay ahead of your competition on the search engines with various levels of SEO aggression.

HIGHLY CUSTOMIZABLE
Manage your MSP Website utilizing easy-to-use tools. We also provide FREE weekly training webinars, guides, and video tutorials!