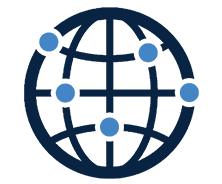 JoomConnect Anywhere
With JoomConnect Anywhere, you can automate processes and use JoomConnect features and tools with any website platform!
Love your existing site? Not ready to switch to Joomla? JoomConnect Anywhere gives you ConnectWise Integration without revamping your website! Although we absolutely adore the Joomla CMS, we understand that there are cases where MSPs aren't in a position to revamp their site. JoomConnect Anywhere brings the ConnectWise integration to ANY website platform. If you are an IT Service Provider and utilize ConnectWise, why wouldn't you take advantage of JoomConnect?
Compatible with JoomConnect Marketing Services!
Utilize the same great marketing services Directive and JoomConnect have to offer!
As an MSP, we know there is little room for marketing during the normal day-to-day. With JoomConnect Anywhere, you can still utilize our Ultimate collection of marketing services, such as our Ultimate MSP Blog Content, Printed and e-Newsletters, MailChimp Integration, and social media services such as our Ultimate Social Media Rig and Facebook Page Integration. Most additional JoomConnect features will work such as Quick Forms, Automation Templates, Landmines, Quick Capture, and much more!
Breathe new integration into your existing website with JoomConnect Anywhere.
---
JoomConnect Automation Templates
Get automated and get more out of your existing website with JoomConnect Anywhere!
JoomConnect's feature list is enormous, and JoomConnect Anywhere delivers most of the same capabilities, including our Automation Templates, which let you easily create forms. With Automation Templates you can:
Create the Company in ConnectWise
Inject Leads into ConnectWise
Generate a Service Ticket to the service board of your choice
Generate, assign, and schedule an Activities
Create a Sales Opportunity, with products
Assign the proper ConnectWise Marketing Campaign
Apply Marketing Groups and Tracks, letting the user choose from a list of marketing groups and tracks to opt in to
Create custom fields to gather specific information, such as text areas, radio buttons, or select boxes.
Apply Marketing Groups and Tracks based on the answers users provide on forms.
Create landing pages, event registrations, campaigns, specialized service requests and much more!
---
Features
JoomConnect Anywhere works on any website!
JoomConnect Content Aggregation
Create new companies, tickets, activities, and opportunities and landmines in ConnectWise from your website!
Trigger Marketing Groups and Tracks
Compatible with Directive marketing services!
Get started with JoomConnect Anywhere today and make the Rubber hit the Road!
Remember, if you are looking for a brand new, dynamic website, check out our Ultimate MSP Website template or inquire about our Custom Website design options!
---
Works With Other JoomConnect Services: