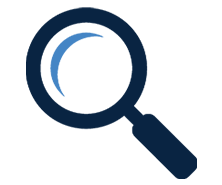 Search Engine Optimization
Rank more frequently, get found easier, drive traffic, and convert.
The world of Search Engine Optimization is always changing - what worked a year or two ago penalizes you today. We stay on top of the trends so you don't have to.
Increase Organic Traffic and Get Recognized
Search Engine Optimization (SEO) is an extremely important outlet for your online marketing dollars. If people can't find you with an Internet search, how will they get to your website?
Today, simple page optimizations will only get you so far. More advanced initiatives like utilizing social media, writing blog articles, publishing press releases, along with other marketing efforts can drastically improve your organic search engine rankings.
Build Authority with a Clear, Concise SEO Plan
With our SEO Compliance Service, we make sure your site is always visible and easily found on the web. We stay ahead of the ever-changing SEO standards so that you don't have to.
Not only will we keep your site up-to-date, but we also provide monthly SEO reports to let you know how your site is performing, how users are finding you, and how we can make it easier for them to find your site.
Plain-English Reporting
Get customized monthly analysis reports including analytics on how you are doing, and more.
It can be frustrating trying to glean insight from most SEO reports, especially at a glance. We tailor our SEO reports focusing on the two most important KPIs - organic growth and conversions. The rest of the data we report is to help you make educated decisions on marketing opportunities, and everything is explained in plain English to eliminate guesswork on your end.
Features
Local SEO listings optimization
Database & search engine submission
Title, Metadata, and content optimizations
SEO/conversion consultation
Localized keyword research
Review of Webmaster Tools
Review of social media, press releases, blog articles, new content, and other marketing initiatives
Competitive analysis
Suggestions for improvement
---