JoomConnect Blog
JoomConnect is the Marketing Agency for MSPs. We strive to help IT companies get more leads and grow. We rock at web design, content marketing, campaigns, SEO, marketing automation, and full marketing fulfillment.
How to Manage Your MSP's Online Reputation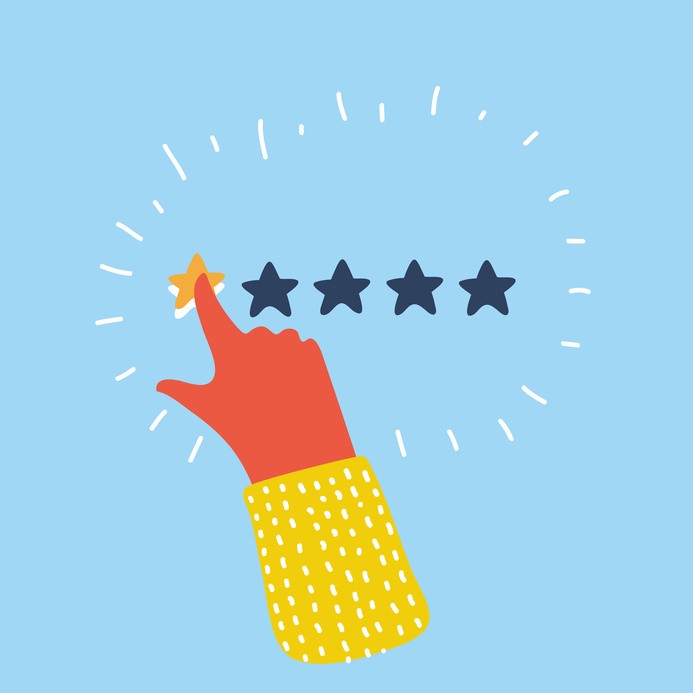 Online reviews are a contentious thing for many businesses, as they have been known to both make and break them in the past. Chances are, there are some reviews of your business floating around on the Internet right now… and not all of them may be complimentary.
Below, we'll discuss how much impact a review can have, and how to deal with negative (and even fake) reviews of your managed services.
The Impact of Online Reviews
Reviews can be found in a variety of places, like the assortment of business review websites out there that compile the opinions of business customers and clients. Google compiles the ratings from these sites to help inform its Google My Business results, as well as its search results in general. Finally, social media sites are quickly becoming a popular resource for a prospect to investigate your business, evaluating what other users have said about their experience.
Each of these platforms considers your business' ratings (by both number and quality) as they return the ranking of a business - but more on that in a second.
Reviews Aren't Always Bad!
If you've generated positive reviews, you can expect a few positive after effects as a result. Reviews serve as a form of social proof for the prospects who are doing their due diligence and investigating their options for a potential provider - in your case, of managed services.
Like we said, the platforms we reviewed takes the quality of your reviews into account when returning a user's search results. This means that having good reviews associated with your business can actually have a positive impact on your business' local search engine optimization. So, the better your reviews, the better you do on Google.
How Reviews Help Your MSP Marketing
Positive reviews also give your business as a managed service provider a few free marketing benefits. For example, they are a great example of social proof, as we mentioned - and when studies have shown that 90 percent of consumers trust online reviews as much as a peer's recommendation, this is a kind of social proof you want to leverage.
On a related note, the casual reviews that people leave on their social media accounts are also important, as they are simply a modernized form of word-of-mouth. You can encourage your audience to interact with you with a carefully selected hashtag, or directly converse with them on your page.
In essence, the right review can be considered an opportunity to better connect with someone who is already engaged with your business.

Reviews Can Definitely Be Bad, Though
We've all seen them… reviews so scathing, it seems that the paint should be peeling from the walls as you read them.
These reviews can have a considerable effect on your business in many, many ways - and of course, once you've lost ground, it can be difficult to gain it back. In fact, it has been demonstrated that five positive Yelp reviews can give your business a 10 percent boost, but a single bad review can result in tens of thousands in lost business.
Did you know that 86 percent of consumers won't even consider a business as an option if they have less than a three-out-of-five-star ranking? 57 percent need to see at least a four-star ranking.
In addition to some truly sizable financial impacts, the quality of the reviews that have been written about your business can influence your options when it comes to hiring new employees and retaining the ones you have. A poll from CareerBuilder indicated that 71% of workers in the US wouldn't even apply to a business with a questionable reputation, keeping talent away from your door. You can't really blame them for not wanting to associate with a business of ill repute, can you? In fact, you may have to pay your current employees an extra 20 percent to convince them to stick around.
Remember how we mentioned that having good reviews on Google can benefit your SEO? As you might imagine, the opposite is just as true. Google's SEO revolves around the user's experience using their service, so it stands to reason that they want a positive outcome for the user based on their search. Why would Google direct them someplace that users have reportedly had a negative outcome? One thing to keep in mind is that if your content contains a lot of video, don't forget to consider how it will be displayed on Bing. While Google is the king of text-based search, Bing outshines it in providing video content as a SERP.
Poor business reviews can feel like a personal attack, especially for a small business owner. However, if you want to have a chance of fixing this issue, you need to go about it professionally.
How to Fight Back Against Poor Reviews
In order to make the most of poor review, there are a few steps you need to take.
Step One: Don't Fight
Take a step back for a moment. Breathe.
Bad reviews are to be expected, no matter what standards you uphold. Yes, they will sting, and yes, you will feel angry. However, in the vast majority of cases, these reviews are not meant as a personal attack (even if it feels like they are). Regardless, it is critical that you approach the moment with professionalism. Instead of firing back with a comment of your own, you need to do a little homework first.
Step Two: Apologize, and Check Into the Issue
Before you fully respond to your complainant, you will want to make sure you are familiar with the situation. This will require a little investigation on your part. For the time being, briefly respond by expressing your regret that they had a poor experience, and let them know that you will be looking into the matter. If you have a customer relationship management system, look them up and start collecting data. This includes speaking to any of your employees who would have worked with them. Using these accounts, try to judge if the complaint is verifiable. If you don't have a CRM solution due to the nature of your business, you will need to rely on your staff alone.
If your staff is hesitant to discuss it with you, reinforce that you are simply trying to find out what led to the negative review so that it can be rectified.
Step Three: Respond
Once you have determined the legitimacy of the issue (or discovered a miscommunication) you need to respond to the review in a few different ways.
Reach out to them directly, offline, and work to make amends. Listen to them, acknowledge what happened during their experience, and most critically, apologize to them. This will show that you are capable of owning up to your mistakes, and give them the confidence to maybe try your services again - potentially removing or revising their review. Offering some benefit to them can help with that last bit. Of course, this only works if you've identified the person who left the review.
Apologize publicly, and encourage direct communication. If you couldn't identify your reviewer, you will need to address the situation where the review was left. Due to the highly visible nature of this response, you will need to be very civil and collected. This is definitely not the place to use a canned reply. Instead, be honest and sincere, apologizing for their experience and describing how the issue will be prevented in the future. Again, invite them to continue your discussion offline, away from the impressionable eyes of your prospects.
Enact changes to avoid repeat complaints. Let's face it, it would be silly to go through the process of resolving a client or customer's complaint without addressing the cause as well. In order to avoid this kind of situation in the future, take what you discovered and make organizational adjustments. This way, you can show that your business is attentive to its clientele while making legitimate improvements.
Following this transparent and responsible course of action is almost guaranteed to reestablish some goodwill with your previously-displeased client, and may even convince them to revise or remove their review.
But What If the Reviews Actually Are Fake?
Unfortunately, it is all too possible that you could be targeted online, either by a competitor taking an underhanded approach or by some kind of spambot. Sometimes, a reviewer may have mistaken your MSP establishment for another business and directed their displeasure with them towards you.
Either way, if you have reason to believe that a review is not an honest representation of a user's feelings or isn't meant for your business, you can submit a challenge to it to have it taken down. Facebook, Google, Yelp, and many others each have their own processes for doing so, so you may have a little legwork to do in order to remove them.
We can help you counteract negative reviews in other ways. Our MSP marketing services cover a wide variety of efforts, from establishing social proof via case studies, reaffirming authority through blog content, engaging your audience via social media, and far too many others to list here. To learn more about what we can do, reach out to us!
Comments
No comments made yet. Be the first to submit a comment