JoomConnect Blog
JoomConnect is the Marketing Agency for MSPs. We strive to help IT companies get more leads and grow. We rock at web design, content marketing, campaigns, SEO, marketing automation, and full marketing fulfillment.
Why Scaling Back Your MSP Marketing is the Worst Strategy in a Slump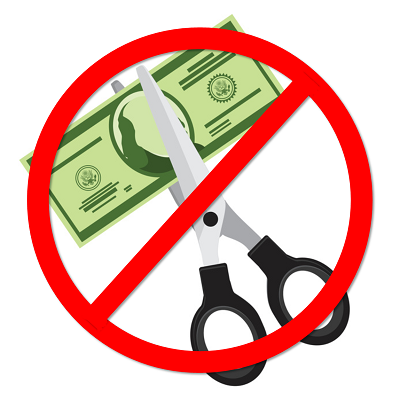 One of the first reactions that many businesses have to reduced operations is to reduce their own costs. While there isn't anything wrong with this strategy, per se, it is important that you don't set your business back further by limiting its marketing. Let's explore why this is.
First, let's consider what it is that makes a business so comfortable with cutting their marketing, as compared to cutting some of their other expenses.
The "Logic" of Scaling Back Your Marketing
Of all the expenses that you can eliminate, your business' marketing seems to be the simplest. After all, most of your costs are likely tied up in your business' operations, which would appear to make marketing the easiest expense to reduce. However, it is important to look at the bigger picture as well.
There's a reason that people say you have to spend money to make money - without making any investments into your marketing, you won't be able to see the benefits that these kinds of investments can bring. Even in times of economic challenges, cutting your marketing budget for more than a short time will deliver no benefits to your bottom line.
Besides, the whole point of marketing is to make enough impressions on your target that they approach you for your services. Without marketing, these impressions can't be made, and fewer prospects will come to you. You'll be relying on word of mouth and luck, and only word of mouth if you are doing a great job making your clients happy.
Going further, historical evidence reveals that doing so may actually cause greater issues. A study that examined the recessions of 1949, 1954, 1958, and 1961 revealed that the companies that reduced their advertising during these events not only saw reduced business during the recessions themselves… this reduction in business carried over to the years after the recessions as well. A similar pattern could be seen after the 2008 recession.
On the other side of the coin, McGraw-Hill Research examined the recession of 1985, and found that maintaining a marketing budget during that time allowed companies to increase their sales by 256 percent as compared to those who cut their budgets.
Of course, knowing this doesn't exactly tell you how to make the most of your marketing budget when push comes to shove. Fortunately, there are a few ways to do so that are relatively simple to implement.
How to Make Your Marketing More Effective
As you reconsider the approach that your marketing takes, you need to really focus on three aspects: what your marketing talks about, how it says its message, and how you are spreading that marketing.
What Your Marketing Talks About
If you want your marketing budget to work harder for you, you may want to reconsider the message that your marketing is built around. Let's assume that you have been marketing your managed services with a focus on the general benefits that you offer. A recommendable shift may be to instead focus on some of the less-frequently-offered services that set you apart from your competition. Maybe you offer Hardware-as-a-Service, or virtualized desktops. Maybe you offer part-time onsite staffing services, or ongoing Dark Web monitoring.
Whatever the case may be, adjusting your marketing to highlight your valuable differentiators can help to improve the return on your investment into these initiatives.
How Your Marketing Says Its Message
Tone is critical to successfully marketing. Returning to our example above, you should be discussing the solutions you offer in an appropriate manner - which means the language and context you use to pitch your staffing services should be considerably different than you would use to market a Dark Web monitoring service. The same can more or less be said for any of your services: the way to best express your message will vary.
The Way You're Marketing Your Message
Equally as important as the message your marketing has, is the format in which your marketing shares that message. We recommend that you leverage a variety of marketing materials, as some audiences may find certain efforts more impactful than others. You never know what might resonate with a decision maker, whether it's a talking head video or a direct mail piece.
If You Don't Have a Marketing Budget
There are plenty of low-cost marketing initiatives that you can consider if your budget doesn't quite allow for major strategies. For example:
Try Vlogging - Take some of your blog posts, spin up a webcam and discuss these blogs in a video. Post it on social media and on your website. You can talk about promotions, new services, highlights, and any other news you have to share.
Conduct some Call Downs - Check in with former clients who might still be a fit and see how things are going. This is not the time for a hard sell, just to catch up and remind them of your services.
Collect some Testimonials - You should always be trying to collect testimonials to use as a part of your marketing efforts. When a client gives you a testimonial, it's a good segue into asking if they know anybody who might benefit from your services. Get those referrals!
Reach out to your Chamber of Commerce - You can ask if there is something they can do to help you get a few clients. Typically, Chambers of Commerce will let you do speaking events, or send promotions and email blasts to members. Shoot for running events and work with the Chamber to encourage as many members as possible to join. Offer incentives like Chamber-only discounts or free drawings to help encourage people to come to your events. You should also be speaking of the Chamber, and attending chamber mixers and network events as often as possible.
MDF Funds - Check in with your vendors to see if they offer assistance with marketing. Sometimes they offer free campaigns and marketing material, or funding to run marketing. Often, vendors are more than willing to work with you when it involves selling more of their products, so utilize them as much as possible for content and brandable deliverables.
DIY Marketing Campaign Kits from JoomConnect
These campaigns have a small cost associated with getting the materials, but you can run them on your own (we also have pricing to have us run them for you).
Other Free MSP Marketing Materials
We've had plenty of experience helping managed service providers make the most of their available marketing budgets. This has led us to develop a comprehensive and actionable marketing strategy designed to promote your services to the decision makers of your targeted prospects.
Interested in learning more about our marketing plan service? Check out this brochure, and give us a call at 888-546-4384.