JoomConnect Blog
JoomConnect is the Marketing Agency for MSPs. We strive to help IT companies get more leads and grow. We rock at web design, content marketing, campaigns, SEO, marketing automation, and full marketing fulfillment.
Get to Know Your Target Audience By Following This Process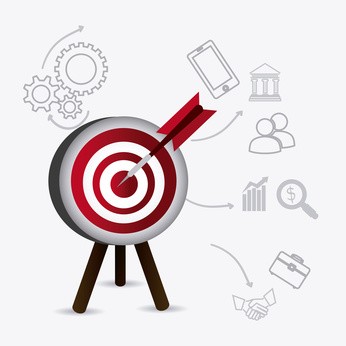 Your customers are the lifeblood of your business. You need them to keep your business afloat.To do so, you need to understand things from their perspective. What are their business needs? What product and service solutions are they looking for to solve those needs?
If your marketing efforts aren't personalized to demonstrate your company's ability to meet those needs, you will have a difficult time convincing them to start doing business with you. It's the same with your current clientele: if you don't demonstrate a good understanding of the pain points they deal with, these customers may choose to take their business elsewhere.
To prevent this from happening, you need to get to know your target audience.
Why You Should Get to Know Your Audience
The companies who chose to do business with you likely chose to do so for a particular reason. This reason helps define your competitive advantage. This reason may vary from customer to customer, depending on a number of factors such as that business' size, industry, and particular needs.
To successfully market to the needs of the industries you serve, you need to produce marketing materials that touch upon those needs. Without this level of personalization, your audience is likely to disregard any communication they receive from you, causing the majority of your marketing efforts to go to waste.
This has been shown time and time again:
More than 78% of consumers will only engage offers if they have been personalized to match their previous engagements with the brand
77% of consumers have chosen, recommended, or paid more for a brand that provides a more personalized service or experience
63% of consumers said they would think more positively about a brand if they produced content that is more valuable, interesting or relevant to them
Marketers who are able to personalize their customers' web experiences see a 19% increase in sales
As you can see, it's very important to personalize your marketing materials to your target audience - 94% of marketing professionals believe this to be true. However, 83% struggle to do so, and see it as their biggest marketing challenge.
How to Better Understand Your Target Audience
Understanding and marketing to the needs of your target audience doesn't have to be a challenge. By following these six steps, you should have a better understanding of how to do so:
Personalized to Perfection
We have experience in producing marketing materials that are designed to reach any niche that you may serve, from printed materials such as postcards, brochures, and other direct mail pieces, to digital marketing materials such as social media posts, blog articles, and website pages. Contact us today for help!