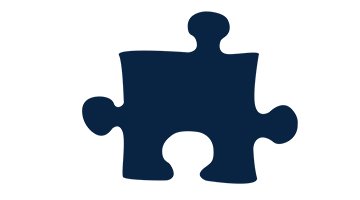 Marketing Plan For Managed Service Provider
It's Time to Market Your MSP for Increased Profits, and We Have the Plan to Do It!
What type of marketing for your MSP are you currently doing?
Do you find it to be hit or miss? Is it reactive?
Do you treat how you market your MSP as an after-thought?
With a fully developed marketing strategy in place, your company will be able to live up to its full potential. Would you consider travel from New York City to Dallas without a GPS, without a map, without a plan? Like your travel plans, and ideally all your business processes, your MSP marketing efforts should be organized, structured, and something you do all year round.
New to JoomConnect? Grab the brochure and be sure to schedule a demo!
Take Your Marketing to the Next Level
To reiterate the importance of a set marketing plan, let's consider the alternative: having no marketing intention. Without marketing, your current client base may have no idea about some of the services that you offer. How much could you grow your business, if you were strategically marketing to your current clients? Effectively, a large portion of your marketing resources should be spent on your internal base.
When you're committed to fulfilling the needs of the people, you're going to motivate them to come to you, solidifying loyalty with existing and new potential business. What could happen if you were effectively advertising to your potential clients, or educating your community about your company, your services, your team.
With your marketing plan ready, you can start implementing your marketing strategies and be well on your way to success!
What is the Marketing Plan Service?
JoomConnect's Marketing Plan is designed specifically for MSPs to organize and coordinate their direct mail, email campaigns, events marketing, social media posts, and other marketing projects for an entire year. With a detailed Marketing Plan roadmap your MSP will stay on track for growth throughout the year.
Our MSP Marketing Plan has two main functions.
Create a 12-month plan of your company's marketing initiatives.
Provide ways to track and measure the success of those initiatives.
Organization of Marketing Focus –With a Marketing Plan, you'll be able to organize your marketing, your marketing will not be reactionary. For example, the Marketing Plan may include running a special promotion for the 4th of July. A Marketing Plan can help you achieve that goal by reminding you of important starting dates, deadlines and more.
Goals/Financial Objectives –A Marketing Plan will help you create reasonable goals and financial objectives. Organizing these thoughts and making a guideline will help keep you on track to achieving these goals.
Future Planning/Long Term –At the end of one year, you'll be left with the history and success rates of your marketing. From there, you can exploit your strengths, and rehabilitate your weaknesses.
Tracking ROI –Our Marketing Plan includes guidelines on measuring your revenue. It includes a variety of Key Performance Indicators (KPIs) measurements as well as an Excel spreadsheet that will help you calculate Return on Investments (ROI) and cost per lead.
Compare Campaign Success –By planning out which campaigns you are going to run, you'll also be able to compare the campaigns to each other. For example, how does your Disaster Recovery lunch and learn compare to your webinar on Firewalls?
What's Included?
Customized Marketing Plan and Calendar created specifically for your MSP
A comprehensive analysis of your company
A 12-month schedule of marketing activities, planned out by month
A spreadsheet to help calculate your ROIs
Defined, standard ways to measure marketing goals
Additional educational resources
Extensive meeting with your team to review the plan
Before we iron out a plan, we get to know the ins-and-outs of your company, and we'll have a few questions for you. We try to keep them quick and simple. We want to get a feel for your company, your team, geographical-location, services offered, marketing targets, and more. Our market research is designed to provide lead generation. This information allows us to formulate a plan that will best fit your company's time, marketing budget and resources.
The success of your Marketing Plan will be dependent on the effort that your company puts into carrying it out. With a customized, comprehensive marketing plan, your company will have a step-by-step guide to successful marketing and advertising.
Why should I choose the JoomConnect MSP Marketing Plan service?
We've come up with this Marketing Plan solution because we ultimately believe in the value that it provides. We want to share our methods, tips, and solutions that we've been able to successfully implement with our own on-site MSP company.
JoomConnect was designed to make lead processing easier and more effective for small and medium-sized businesses. It would stand to reason that JoomConnect and the Marketing Plan go hand-in-hand. We have a documentation library that includes guides, webinars, partner training, and other resources that will make running campaigns, tracking email open/clicks, and processing of leads more efficient.
Fulfillment
We understand what it is to be busy! If having no time is an issue for you with your marketing plan, we are here to help!
Let us manage your campaigns for you. From the graphics to the content, to the postcard and stamp, our teams are ready to fulfill your marketing needs. Have you purchased campaigns through a third-party provider? We can run it and help you meet your marketing objectives. Do you do something outside the box? Let us build a customized campaign around your featured service.
In addition, we also have a variety of companion services, ideal for ongoing marketing initiatives like our blog services, eNewsletter, Printed Newsletter, SEO and Pay-Per-Click management. If your Social Media is lacking, have us roll out our Ultimate Social Media Rig.