JoomConnect Blog
JoomConnect is the Marketing Agency for MSPs. We strive to help IT companies get more leads and grow. We rock at web design, content marketing, campaigns, SEO, marketing automation, and full marketing fulfillment.
Stay on Top of Your MSP Marketing Efforts with the Right Strategy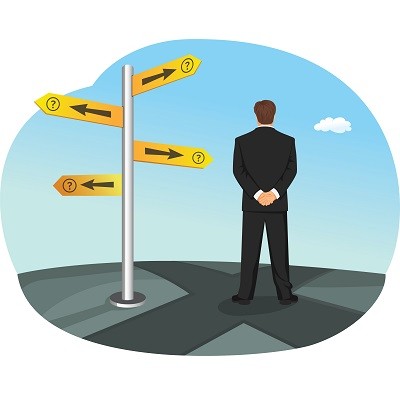 Every business owner wants to succeed with their business, not just skate by. Marketing is a crucial aspect for your MSP to be able to succeed. If not done properly, your business can - and most likely will - fail.
For your business to be successful, you need to get new customers, maintain current customers, make more money, and stand out in a crowd. By marketing your IT company correctly, you can do all of this and better stand out amongst your competition. By standing out, you are staying top of mind, which builds your brand awareness.
Why is Staying On Top of Your Marketing So Important?
If you are not marketing, you're likely going to be easily forgotten about.
When you keep marketing your products or services, you are keeping yourself present and on top of potential clients' minds. The more often they see or hear about your company, the more likely you will be remembered and contacted should issues arise. It is never too late to start marketing your business' services or products.
You want to be sure to have a marketing plan that fits your business. A small business cannot market themselves the same way a big business markets. However, if you market your business properly you will eventually grow, and be able to market your services more abundantly. Do NOT ever stop marketing your services!
Tips on Getting Organized
To start, you will need to select your target market. This is a critical step in your process. By focusing on the vertical you want to go after, you are bound to get a better return on investment in terms of time spent and costs accrued.
There are a lot of steps in a good marketing plan, but here are three of the basic steps:
Identify your target market - Understand who you are marketing to, including their industry, that industry's pain points, the business size, their location, their level of knowledge of IT, etc. It can help to create buyer personas to help with this, and with the next step too.
Draft message(s) for target market - By identifying and understanding your target market, you can design marketing-related content that is tailored to the audience in which you are targeting.
Deliver your messages effectively - You need to figure out how to most effectively communicate with your audience, including what format of marketing material will enable you to do so.
You also need to be able to answer two basic questions with your marketing:
Why should they buy from you? - What makes your MSP special? What differentiates you from the rest? How can you help their business? Showcase this in your marketing efforts.
Why should they not go to your competition? - Similar to the first question, you need to differentiate yourself from your competition. This requires a bit of extra care and effort when it comes to your direct competition, as they will have the same or similar service offerings as you.
If your answer hits the target where it matters, they will be more than likely to invest their time and energy into learning more about your business and reach out to you as a prospective customer. As the business owner, you need to realize that marketing takes time; it doesn't happen overnight.
What You Need to Be Doing
There is so much that you need to be doing. Marketing takes a lot of time and effort, do not let your marketing fall on the wayside. Without a plan and strategy in place you are wasting a lot of time, which no one wants to do. Your prospective and existing clients' time is valuable, so market wisely. You do not want them to feel like you are wasting their time reading, listening, and seeing your marketing materials that hold no value to them.
There are many tools which you can use to market your business. Check out our blog What Your MSP Marketing Tool Belt Should Include to read about some suggested marketing types and strategies to use.
In your marketing materials, you need to highlight your valuable services to your target audience, while also letting them know who you are as a company. Allow yourself to be seen; let people know you are real and not some robot behind a desk.
It Helps to Have a Plan… But You Need to Follow Through
Follow your marketing plan and communicate with your marketing team (regardless if it is in-house or outsourced). Make sure your sales team is included within your plan and that they have the ability to follow through with your marketing efforts. Without proper follow-through, you will not be as successful as you could be, and your marketing efforts are a wasted investment. No one wants that.
Get an MSP Marketing Plan AND Assistance in Fulfilling It!
Some businesses will spend time on their marketing to save money; other more successful businesses will hire an outside marketing agency to save on time. You can always make more money, but you cannot get your time back.
Let us do your marketing for you! We know how to market a business, we can provide a tailored marketing plan for your MSP through our Marketing Plan Service in which we suggest MSP marketing strategies that would best help you reach your specific target audience. We can further assist you in the fulfillment of this marketing plan through our Virtual Marketing Manager (VMM) Service and many of our MSP Marketing Services.
Give JoomConnect a call at 888-546-4384 and we will be happy to get you started on the right path for your MSP's growth and success!