JoomConnect Blog
JoomConnect is the Marketing Agency for MSPs. We strive to help IT companies get more leads and grow. We rock at web design, content marketing, campaigns, SEO, marketing automation, and full marketing fulfillment.
What Your MSP Marketing Tool Belt Should Include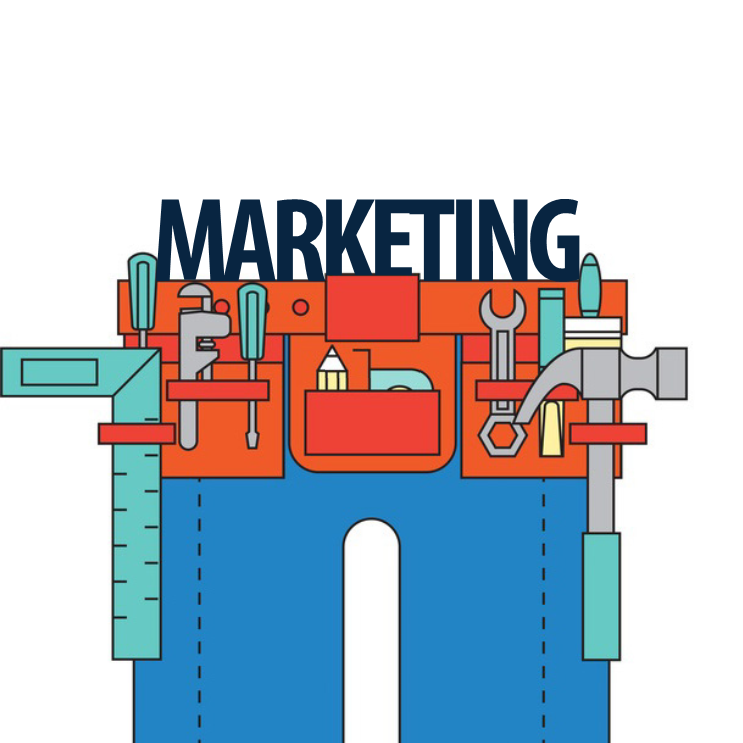 With marketing, there are so many methods that you can possibly utilize to promote your MSP and its service offerings. So, what SHOULD you be doing?
The following are brief explanations of what we recommend doing to promote your company. We encourage you to do further research on how each of these methods can benefit you. You can start this off by clicking on any of the links throughout this blog or checking out our MSP Marketing Services.
Your Website
Your website is your central marketing hub, and should be treated as such. This means whenever possible, you should be trying to direct your clients and prospects to your website through your marketing efforts. You should be utilizing it to its fullest advantage by packing it with educational information that includes keywords that your prospects would be searching for. It should also be easy to navigate through on a desktop computer, laptop, tablet, or phone.
A quality MSP website will include (at minimum):
An About Us page or menu item
A service page for EACH of your service offerings
A News/Events page
A Contact Us page
A Support menu item
Links to your social media channels
Numerous images and some videos, where applicable
Forms on MANY pages
MANY relevant calls-to-action
Your website should also utilize hidden landing pages to use for various campaigns run.
Your Blog
You should be posting two or three blog articles per week to your website on topics/with keywords relevant to your target audience and your service offerings. Those blogs should include internal links to encourage readers to stay on your website for a longer period of time. And, you should be doing more to promote them through your other marketing efforts instead of just leaving them on your website.
Deliverables
Include content on your website available for download. You should require individuals to submit a basic form to gain access to it when it is of high value to them. Deliverables we recommend including on your website include case studies, whitepapers, and brochures. These deliverables need to be promoted through other marketing efforts.
Social Proof
Collect social proof in the form of testimonials from your clients and ask their permission to use it on your website and in your marketing. This social proof at the basic level will take the form of testimonials. For more thorough social proof, ask one or more of your clients to participate in a case study and/or video testimonial.
Emails
You should be communicating with those on your email lists on a regular basis to ensure that your company stays top of mind. Be sure to provide valuable content in your emails to discourage people from unsubscribing, personalize your emails, and professionally brand your emails when applicable. You should consider sending out a monthly eNewsletter that features some of your blog articles. Also, be sure to (1) stay compliant with email regulations, and (2) maintain your lists.
Social Media Marketing
Best practice is to post once a day to Facebook, Twitter, and LinkedIn and include an image with (typically) a link back to your website. Don't be too overly sales-y; focus on building relationships and educating your followers, and engage back with them to start conversations. You can (and should) also utilize other social media platforms like YouTube and Instagram.
Some of the things that you can post on social media include: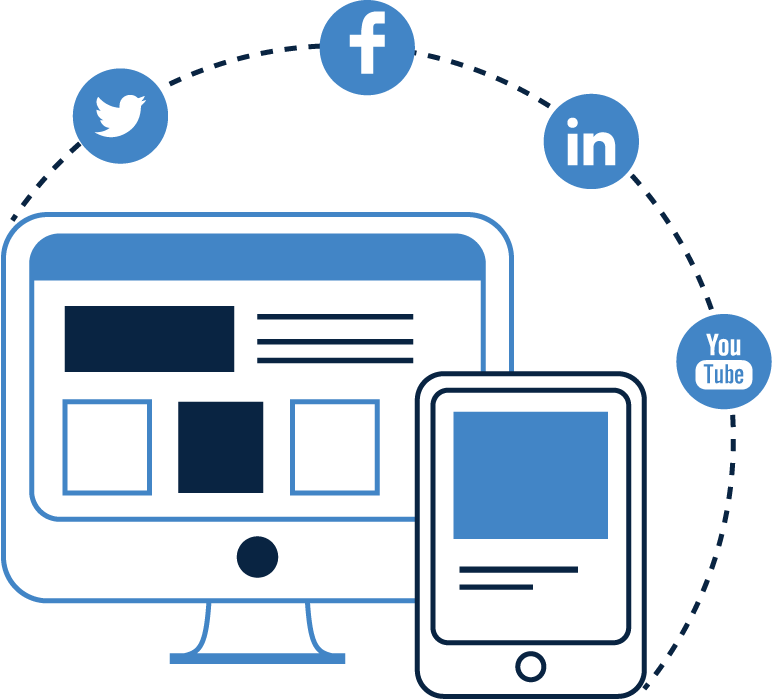 It's also recommended to boost your posts and run campaigns for further reach, especially on platforms like Facebook that everyone is using.
Direct Mail Marketing
You have a lot of options with direct mail, and you're not limited to who you can reach out to like you are with emails. You should be at least taking advantage of the basics: letters, postcards, and printed newsletters. You can also branch out to brochures, sales slicks, and dimensionals as well. Make sure you pick the direct mail piece that fits the content best, and provide a call-to-action with a link back to your website via a shortened URL and QR code.
Videos
Not all small businesses will do anything with videos, but they can be huge in regards to your marketing, especially since your competition probably isn't doing anything with them. Upload your videos to YouTube and make sure to put them on your website in relevant places and share them through social media.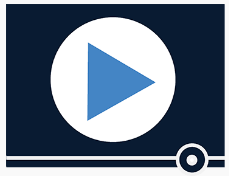 Some of the types of videos you should consider utilizing include:
Pre-recorded webinars and walkthroughs
Event coverage videos
Remarketing
You should be targeting people who visit your website using remarketing PPC ads. You should run these through Google and through Facebook.
Don't Forget About Campaigns
Campaigns are the bread and butter of marketing. You should be running multiple campaigns throughout the year on a regular basis.
The campaigns you run depend on what your marketing goals are. You may be trying to promote specific service offerings or to target certain industries. Here are some types of campaigns you can run:
Awareness Campaigns: Struggling to gain new clients? An awareness campaign can help get your business' name out there by introducing your company and its brand to them and giving them a little bit of information about what you can do.
Like/Subscribe Campaigns: You can run a campaign to get people to like you on a social media platform or to subscribe to your blog or newsletter.
Drip Campaigns: Drip Campaigns use triggers and user information to send out certain pieces of marketing materials, and are often used to inspire another behavior or action in a targeted audience in a way that motivates them to move forward in the buyer's journey. They are good for welcome messages, onboarding messages, and re-engagement attempts.
Service Highlights: You can run campaigns that highlight a particular service that you offer and what it can do for small businesses.
Referral/Testimonial Campaigns: Promote your referral program to your current clients, or try to encourage them to give you feedback on how you are doing.
Service or Event Promotions: You can promote a discount you are running on one of your services, or an event (like a lunch and learn or a webinar) through a campaign.
Themed Campaigns: You can use a holiday, whether it's an official one or a tech-related one, as an excuse to promote your service offerings.
With larger campaigns, you should be utilizing multiple types of marketing/communication methods to reach out to your audience. You can run mini campaigns too that include fewer touches. For example:
Mini Campaign: Email → Postcard → Social Media Posts; direct to landing or service page
Large Campaign: Email → Postcard → Social Media Posts → Letter from CEO → Postcard → Email → Facebook Ad; direct to landing page
To keep up with regular marketing throughout the year, we highly encourage drafting a marketing plan to ensure that you are marketing consistently to people at all stages of the marketing funnel.
We Know...You're Busy
It's a lot of work to manage a company; you probably don't have the time to take on the enormous effort of doing all of this. And, if you don't have an internal resource whose sole responsibility is marketing, your marketing efforts will likely be put on the back burner.
That's one of the reasons why we offer our Virtual Marketing Manager (VMM) Service. We want you to recognize all of the benefits that utilizing many of these marketing efforts can give you and make sure that your time isn't wasted handing all of the time-consuming administrative tasks that go into marketing.
If you're not yet ready for a virtual marketing manager, we have a variety of different marketing-related services that can help give your MSP the marketing tools you need to succeed. Contact us today to learn more.