JoomConnect Blog
JoomConnect is the Marketing Agency for MSPs. We strive to help IT companies get more leads and grow. We rock at web design, content marketing, campaigns, SEO, marketing automation, and full marketing fulfillment.
Why Successful Marketers Never Take A Break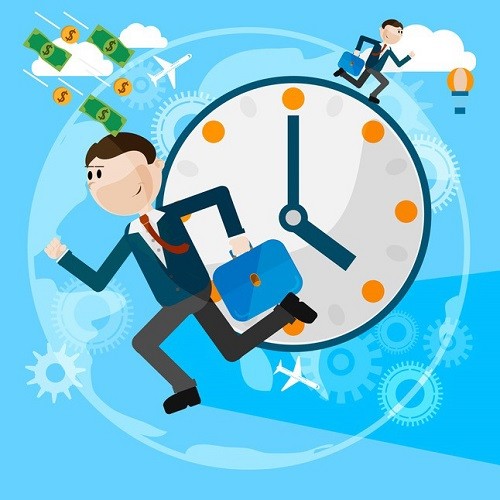 It's easier than you think for small businesses to fade into obscurity. It's been reported time and time again that 20% will fail within their first year, 30% within their second year, and 50% after five years of operation. You don't want that to happen to your MSP. So, what can you do to make sure that (1) your current clients stay with you, and (2) you continue to bring in new clients?
The best thing to do is to never stop marketing.
Why Continuous Marketing is So Important
To ensure that your company stays top of mind, you need to be marketing frequently throughout the year to your leads, prospects, and clients. There are probably other options that your target audience can turn to in your area, whether these options are break-fix IT companies or other managed service providers. What makes you the best? Why is your company worth remembering?
If you don't keep reminding your audience, they're bound to start forgetting what makes you so special over time. They may take a look at the other options they have, and then...you've lost them.
Your leads, depending on what type of lead they are, may or may not even be aware that you exist. You need to solidify the idea of your brand in their mind and your expertise by touching them very frequently through your marketing efforts.
It's especially important to market to your sales prospects - those who have actually engaged with one of your sales reps. You want to land that sale, so you have to show them why you are the best choice compared to their other options - your competition.
And, you shouldn't forget about those who are already doing business with you - your clients. Not all small businesses will take the time to do this. And, why should they? These people are already generating your company money through the products and services they pay you for. So, what's the point?
If you have that mindset, it's time to readjust the way you think. Because of the relationship you've developed with your clients through services rendered, they (hopefully) think fondly of you. So, why shouldn't they turn to you for all of their IT-related needs?
Think of it this way: a client who uses you to help them backup their data may be interested in installing some security cameras in their store, a service that you (hypothetically) also provide. But, if they don't know that you can assist them in doing so, how will they know to turn to you for help? If you market your other services, they will know, and you can successfully obtain sales in that way for other services your clients may or may not know that they need.
The Need to Mix Things Up
When we say you need to be marketing continuously, that doesn't mean that you should pick one or two marketing methods and use them to target your entire audience throughout the year. You need to use multiple different methods, as well as different marketing language, depending on what you are promoting and who you are targeting. You wouldn't try to introduce your company to your current clientele - they already know you exist. But, you would want to use language like that for those who don't.
You should be running campaigns on a frequent basis that hit different segments of your target audience - leads, prospects, clients, and even the major industries you serve - to effectively promote your company. These campaigns should use different types of marketing: direct mail, videos, PPC ads, social media posts, email marketing, and more. Using different physical and digital marketing tactics helps minimize the chance that your audience will tune out what they see. All of this is on top of ensuring that your company's website is rich and up-to-date with valuable information that your target audience would be searching for, often encompassing things like a company blog, case studies, testimonials, and whitepapers.
The bottom line is, at any given moment, you should have multiple different marketing tactics being utilized to target at least one segment of your target audience. And, you need to be constantly analyzing and revising your efforts too to ensure that you get the best possible return on investment.
As you can see, marketing is a full-time job. Because of all of this, many small businesses will have one - or, even multiple - resources dedicated to marketing-related tasks. But often, if they do have a resource that is responsible for promoting their company, those responsibilities are on top of their other job duties. Does this sound like you? We can help relieve some of that burden through our Virtual Marketing Manager (VMM) Service. Contact us today to learn more.