JoomConnect Blog
JoomConnect is the Marketing Agency for MSPs. We strive to help IT companies get more leads and grow. We rock at web design, content marketing, campaigns, SEO, marketing automation, and full marketing fulfillment.
Should You Lock Deliverables Behind a Website Form?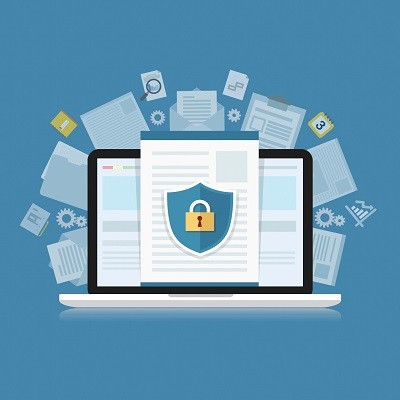 When a potential lead visits your website, you want to know who they are so that you can continue to hit them with marketing touches in an attempt to move them through your sales funnel. In order to get this visitor's contact information, you'll need to obtain it.
An easy way to get this information would be through a form. If you're using them correctly, they should be used plentifully throughout your entire website wherever applicable.
To give visitors an extra incentive to fill out a form, many companies will lock their deliverables behind one. Their thought process is pretty sound: the people who fill out this form are encouraged to because they'll receive access to the document that they're interested in viewing - all they have to do is provide some basic information about themselves. Then, the company can use that information to then target them with additional marketing materials. It's a win-win!
We have some advice for your company that we hope you'll listen to: don't lock every website deliverable behind a form.
Be Smart with Your Website Form Use
It may be tempting to require individuals to fill out a form to access any of your downloadable content: you want to know who is interested in your documents, and requiring users to fill out a form would tell you. However, this is a pretty big deterrent for someone who is toward the top of your sales funnel and isn't yet ready to be contacted by you through sales-centric messaging. If they couldn't find the information they were looking for, they'll likely just look elsewhere… your competition.
This isn't to say that you should allow EVERY document on your website to be accessible to any person on the Internet. You may have some deliverables and documentation that you've put together that you don't want just any person to get their hands on. That content could easily be stolen and used by another technology company for their own marketing efforts… even by your local competition!
Our Recommendation
We recommend to leave - at minimum - your brochures, printed newsletters, and case studies available to the public via your website:
Brochures are a great takeaway piece that should reflect your website's service page, and should be something you're willing to hand out to any interested party.
Newsletters contain a lot of valuable information, and you could still encourage people to subscribe to receive your newsletter every month if they "like what they see".
Case Studies are very powerful and convincing pieces of social proof; you don't want to deter people from downloading them!
If any deliverable should be locked behind a form, it should be your whitepapers. Whitepapers are lengthy, well-researched documents that take a long time to put together, and are read more often by decision makers toward the middle to bottom of a sales funnel. Since these documents are longer, it's not as likely that someone toward the top of the funnel would take the time to read it.
Someone who is interested in your whitepaper will be much closer to making a purchase decision compared to someone toward the top of the sales funnel who has just started their research. Because of this, they will be more willing to provide their contact information. In fact, according to Demand Gen, 76% of B2B buyers are willing to share their name and email address in exchange for a whitepaper!
In addition to your whitepapers, you may have other deliverables you choose to lock behind a form depending on how you want to use/promote them. For example, you probably want deliverables that have their own landing pages to be behind a form - whether that form is for exclusively downloading that deliverable, or the deliverable is just an added bonus for filling it out.
Additional Suggestion
You want clients and those just about ready to make a purchase to be able to access most - if not all - of your content. While there might be times that you want to require everyone to fill out a form so you know who in particular was interested in a certain document, other times you just want to prevent it from being accessed by any random web user who stumbles upon it.
A great way to handle this would be to create a My Documents hub that contains all of your deliverables. You can share your case studies, brochures, newsletters, and other 'public' deliverables here. You can also store your 'private' deliverables here, but only make them viewable/accessible if a user is logged into your website.
If an individual is interested in that content, make them register for an account. When they do, you can collect contact information via the 'Create an Account' form that they filled out to make one. That way, they only have to provide that information once versus having to enter it into multiple forms.
Need Deliverables for Your Website? We've Got Them!
Improve your website by adding brochures, newsletters, and case studies to it. We'll even do the work for you! Check out our service offerings below:
Ultimate MSP Brochure Kit - Receive 75+ brochures in digital format based on content from the Ultimate MSP website, added to 20 pages of your choice. Also comes with a call-to-action graphic, business card template file, branded BDR whitepaper, and managed IT tri-fold brochure
MSP Newsletter Service - Receive a 4-page full color printed newsletter every month packed with valuable IT content, mailed to your designated list and archived on your Ultimate MSP Website
Case Study Creation Service - Get a professionally written case study on a branded print-ready template added to your Ultimate MSP Website based on an interview of your team members and your client
For more information on any of the above service offerings - or, to inquire about custom work - please give us a call at 888-546-4384 or contact us here.