JoomConnect Blog
JoomConnect is the Marketing Agency for MSPs. We strive to help IT companies get more leads and grow. We rock at web design, content marketing, campaigns, SEO, marketing automation, and full marketing fulfillment.
6 Ways for Your MSP to Take Advantage of Mobile Marketing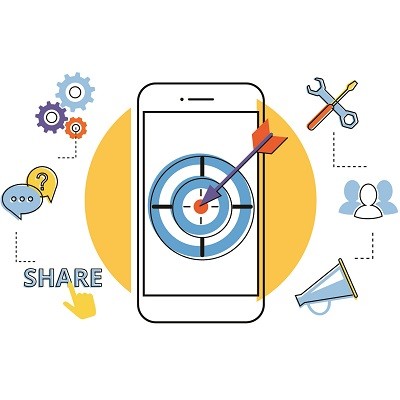 When you look up information about a local company, what device are you using to do so? More than likely, you use your smartphone - something that many business decision makers will be doing when looking for assistance with their company's IT.
Mobile devices are quickly becoming the preferred way to access the Internet. From Google searches to mobile apps, a business can become a success thanks to our handy mobile devices. Therefore, it makes sense then that mobile marketing is a great way to reach clients and prospects. Are you using it to your advantage?
About Mobile Marketing
Mobile marketing is when individuals are connected to a business through the use of a mobile device, like a smartphone or tablet. It came to fruition in 2005 with simple text messages that ranged from notification of sales to new product announcements. These were sent to customers that signed up to receive SMS messaging from a company or brand. This method was the first type of mobile marketing "hook" that actively reached out to users in an effort to bring in repeat business.
With the capabilities of smartphones today, mobile marketing can be so much more, and businesses need to ensure that their marketing strategy keeps mobile users in mind. You may assume that people will only interact with your website and marketing materials from their computer since you're a B2B company, but actually:
57% of online traffic comes from mobile devices versus 43% from desktop computers
Users spend 56% more time on phones and tablets than on PC's
Conversion rates on mobile are 64% higher than they are on desktop computers
65% of all digital media time is spent on a mobile device
If you aren't by now, it's time to hop on the mobile marketing bandwagon.
How Your MSP Can Take Advantage of Mobile Marketing
Fortunately, there are a lot of options out there that small to medium-sized businesses can take advantage of. Here are our top suggestions:
If you would like help doing any of the above for your MSP, we're here to help. Contact us at 888-546-4384 to see how we can help improve your overall MSP marketing strategy.
Comments
No comments made yet. Be the first to submit a comment