JoomConnect Blog
JoomConnect is the Marketing Agency for MSPs. We strive to help IT companies get more leads and grow. We rock at web design, content marketing, campaigns, SEO, marketing automation, and full marketing fulfillment.
MSP Marketing Email Best Practices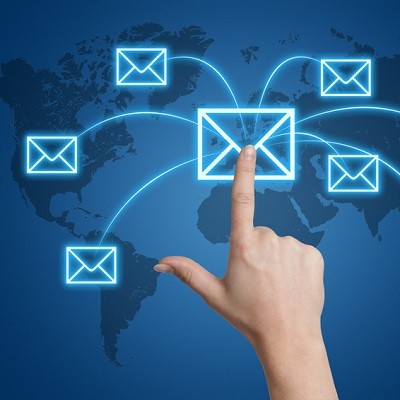 Email marketing can be a powerful marketing tool for MSPs, but there is a very fine line between being productive and being detrimental. That said, you want to stand out enough that you get noticed, clicked on, read, and interacted with. Let's talk about some email marketing best practices that your MSP can utilize for your next campaign.
Timing is Everything
Let's start with one of the easiest elements to control. Remember that you are corresponding with people who are busy and a single email at the wrong time is merely going to be a blip on their radar. It's also important to realize that the best time tends to fluctuate depending on the industries you are marketing to, the type of client persona you are getting in front of, and these trends even change over time.
Start Early
Most people check their email first thing in the morning when they get in the office and have had their coffee. Some might put it off until later in the morning, and others might start flipping through their inbox before the workday begins, either while at home or on the commute.
If your goal is to maximize your open rate, shooting between midnight and 8 am will mean you'll show up in front of the early risers.
Another good range to shoot for is mid-to-late afternoon and evening when people aren't distracted by as much of their regular daily activities. The 3 pm to 7 pm range tends to get a decent open rate as well
Next time you push a campaign out, send the same emails across both ranges to a split-section of your audience and see what works best. Email blasts can be sent out in this way using an Email Service Provider (ESP) such as MailChimp or Constant Contact. Or you may use a different method, such as the Communications Manager in ConnectWise if that is your MSP's PSA software of choice. It will all depend on the campaign and type of email you are sending.
No matter where you send your email from, you need to be carefully tracking how well it performs. To do this, you should look at your open and click rates.
Don't Stick to a Single Day of the Week
As far as days of the week, the old standards used to be Tuesday, Wednesday, and Thursday. Recent studies have shown that Mondays and Fridays are catching up for decent open rates, and Fridays even tend to get a little bit of a higher click-through rate. That said, with the average open rates being so similar throughout the week, this means you should be sending multiple emails for a campaign multiple days throughout the week instead of depending on a single blast once.
Thoughts on Timing
If you've learned one thing from being an MSP for your clients, it's that they all have their own schedules, trends, and habits. It doesn't hurt to try sending emails at different times and days just to see how your list responds. Every massive test found online pulls slightly different results, so it takes some trial and error to nail it. With so many MSPs competing these days, sometimes breaking the rules a bit can make you stand out. What you really want to avoid, however, is not doing anything while those other guys are getting in front of your prospects.
Be Personal
There are two types of emails. First, there are those branded, impersonal emails, and then there are personal emails that are written by another human being. The first option works great for newsletters, company highlights, holiday hour notifications, promotions, and the like. It looks professional, it spreads brand awareness, and it helps get your message out to clients and prospects. That said, it isn't very personal,and doesn't help build a relationship that you don't have yet.
Personal emails are, well, personal. They come from you, or at least they seem to. This means that your emails that you send out should not come from a no-reply address. Instead, the reply-to email should be your personal email address (or that of a sales rep/account manager).
The language and tone of these emails tend to be more loose and informal as well. For example, if you want to send an email to a list of existing clients and prospects who you know don't have a proper backup solution in place, it might read something like this:
Hello [firstname],
Hope all is well. With hurricane season just two months away, I wanted to reach out to you because my techs were concerned that [company]'s backup solution doesn't fully fit into a solid business continuity strategy.
I've put together a Business Continuity Cheat Sheet to outline the best practices for making sure local businesses are prepared in case we see another rough hurricane season like last year. Here's a link to it; and I've also scheduled myself to give you a call this week to see if I can help out in any way.
Until then, don't hesitate to reach out.
It's got very little marketing fluff, no nonsense, and it is very personal. You can also get even more personal when your email lists are segregated and properly vetted out, which brings us to the next tip.
Baby Your List
We've said this before, but it's so important. Your list is everything. Your prospects need care and attention regularly. If you let a list get stale, it can take a lot of back-pedalling to vet it again. You should be constantly putting attention on your list, doing regular check-ins, and making sure you keep contacts in the correct lists.
Segregating your lists into different buckets can help a lot too. For example, if you still have clients that aren't on managed IT agreements, put them in a list. If you have clients who are running last generation's Microsoft server OS, group them. When it comes time to run a campaign against these lists, you can spin up a personalized email and fire it off without a lot of back-end organization.
The same goes with prospects. Note when their current IT contracts might end, sort them by industry and size. If they are in your local chamber, add that contact to a chamber marketing list so you can run campaigns and promotions against fellow chamber members (provided this doesn't break any rules with your chamber, check first). A single contact could fall into many different lists and that's okay.
Don't Give Up
Chances are your first few email campaigns won't make it rain dollars. That isn't an indication that email marketing doesn't work for you - it's likely that there is still something that needs to be tweaked. From sending the emails out at a different time of day, changing the messaging, sending out more emails, or making sure your list is good, email marketing for MSPs is all about adjusting the dials.
Need help with your next campaign, or your first campaign? We build and run IT service marketing campaigns for MSPs every day, and we can help you with any single aspect of your marketing campaign, or handle the full fulfillment. Let's set up a time to talk about your needs.