JoomConnect Blog
JoomConnect is the Marketing Agency for MSPs. We strive to help IT companies get more leads and grow. We rock at web design, content marketing, campaigns, SEO, marketing automation, and full marketing fulfillment.
When It Comes to Marketing, a Little Love Goes a Long Way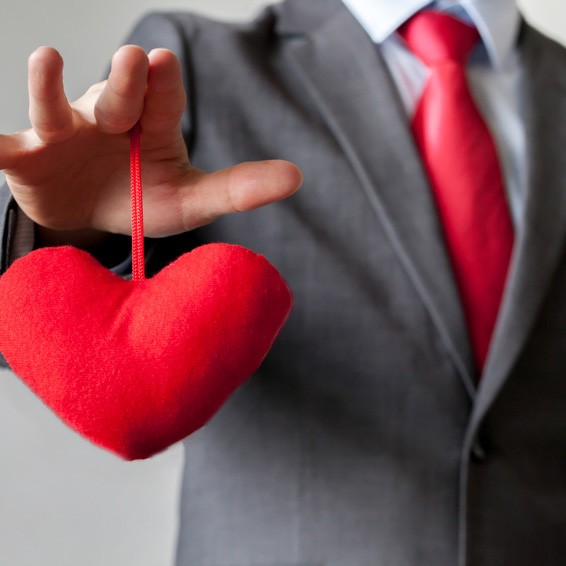 As consumers, we encounter countless pieces of marketing and advertisements on a daily basis - estimates range from 3,000 to nearly 10,000! Ads are everywhere, meaning that the marketing you do is competing with hundreds, thousands, and possibly even millions of sources attempting to target the same people that you are. This makes it even more difficult to leave a lasting impression.
What's a good way to capture your audience's attention through your own marketing, if only for a brief moment? What's a way to show your current and potential clients that you care about them more than those other marketers? The answer: a touch of personalization in your marketing.
Why You Should Be Personalizing Your Marketing
Marketing personalization has been shown to work time and time again to:
Capture audience attention
Increase conversion rates
Foster brand loyalty
Increase customer spending
Decrease customer acquisition costs
Shorten the sales cycle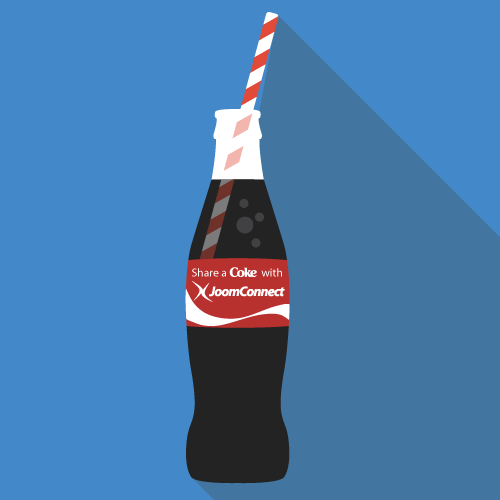 Just look at the success of Coca-Cola's "Share A Coke" recurring multinational marketing campaign. The U.S. 2014 Summer Campaign rolled out 250 unique 20-ounce Coke bottles throughout the country, each depicted with a popular name where the traditional Coke logo was. Consumers were encouraged to find bottles with names that hold a personal meaning for them and "share" them with friends and family.
This worked: the campaign was credited to reversing a 10+ year decline in Coke consumption, and the brand saw a 19% year-over-year growth in their 20-ounce bottle sales. The campaign has been re-run in different variations every summer since, and still manages to capture the attention - and wallets - of consumers. It's even grown in scope over those years by rolling out in over 80 countries, adding additional names, including nicknames, and including other personal, relatable variants such as lyrics from popular songs and favorite summer holiday vacation spots.
Your IT Company can achieve success with marketing personalization too with the right insight.
How to Personalize Your Marketing
As a small business, you obviously can't afford to go all-out like Coke did. But, there's still plenty that you can do to personalize your own marketing efforts and show your audience you care. Here are some suggestions:
Segment Your Lists, and Target Accordingly: When putting together your lists, don't just lump together your leads, clients, and prospects all in one list to send your campaign materials to. This makes it harder to personalize your marketing message. Instead, choose a group to target (for example, a specific industry) and frame your marketing message to meet their needs and expectations.
Create Relevant Content: You want the visitors of your website to get something of value when on it. This includes your leads, prospects, and clients. Make sure your website is designed to meet their needs by writing content relevant to their interests based on where they are in the sales funnel, their location, and what industry they are in. As an added bonus, this will make you easier to find through Google if a potential client is looking for IT help in your service area.
Use Social Media: Social media gives you a medium to directly interact and form relationships with your audience online through the face of your company. You can also use social media to run personalized, targeted ads.
Track Website Page Visitors: It's much easier to determine what services a potential client is interested in if you know what pages they visited and what they did while on your website. For example, if a website visitor went from your Home page to your Cloud Services page and then downloaded your Cloud Service Whitepaper, you can assume they're interested in potentially looking to you for some sort of cloud-related assistance. You can move them through your sales funnel a bit faster by targeting them specifically with marketing-related communications central to what they seem to be interested in - cloud services.
Use Name Tags In Your Email Notifications: Most Email Service Providers enable you to personalize your email with an individual's first and last name if you include the proper tag attributes. If your subject line is personalized, your email is 22.2% more likely to be opened. Just make sure that your names are the name of an actual individual. You don't want to be sending your email to "Accounting Contact," you want it to be addressed to an actual human being.
Send Out Direct Mail: In addition to the many benefits that come with direct mail marketing, 70% of people say that direct mail feels more personal than communications received via the Internet. When marketing to current and potential clients, address your mail pieces to an individual in the company (the CEO or a decision maker). Doing so will improve the likelihood of campaign success - 84% of consumers report that personalization made them more likely to open a direct mail piece.
Celebrate Business Relationship Milestones: You can harness the power of personalized marketing with your current clients by celebrating milestones you have with their business. For example, you can send a birthday card to the CEO of a client you work with on their birthday or send a client a message or small gift celebrating the anniversary of when you started working together.
If you would like additional help personalizing your marketing communications, reach out to us!