Tech Toons Birthday Cards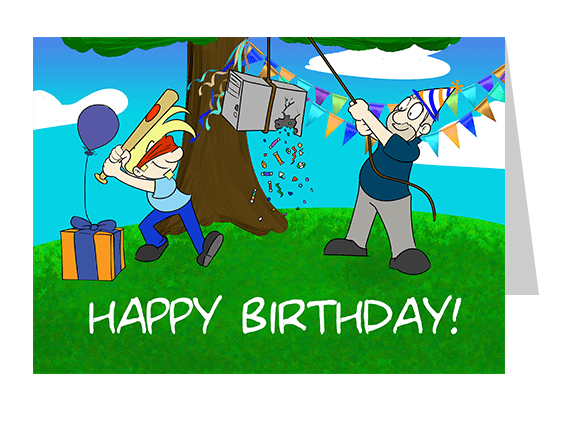 Make A Lasting Impression With This Unique Touchpoint
Not many people - and even fewer businesses - take the time and effort to send a special birthday gift through the mail anymore. Stand out from the rest and show that you care with our Tech Toons Birthday Cards.
These Birthday Cards are based off of our Tech Toons characters. Tech Toons is our in-house comic available exclusively through our newsletter service.
Give these cards to your clients on their birthday as a way of letting them know how much you appreciate them - it's sure to put a smile on their face!