JoomConnect Blog
JoomConnect is the Marketing Agency for MSPs. We strive to help IT companies get more leads and grow. We rock at web design, content marketing, campaigns, SEO, marketing automation, and full marketing fulfillment.
Need a Marketing Boost? Try PPC!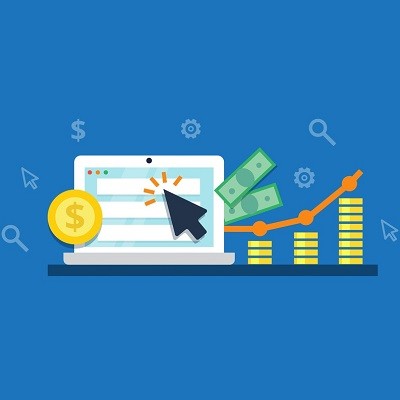 A great way to see an improvement in your website traffic is to run pay-per-click (PPC) ads. These advertisements can help clients and prospects discover your MSP's numerous service offerings, and even serve as a reminder of what you do if they've visited your website before.
Let's talk a little bit more about pay-per-click advertising, and where you can turn if you're considering giving it a try.
SEO Before PPC
Before we get into pay-per-click advertising, we need to talk about search engine optimization - SEO for short. You shouldn't begin running pay-per-click ads before working on improving your ranking organically. To do this, make sure you do the following:
Feel free to reach out to us if you need help with any of this.
After you put in the effort here, pay-per-click ads are a great 'next step' to take to really improve your overall ranking and visibility. Your best bet is to start with Google and Facebook, the two largest Internet advertising platforms used by nearly 50% of ads. The reason they are used by so many marketers is that they have the best targeting features, enabling them to be more effective than your average PPC ad.
Why Google PPC Ads?
Regarding PPC Campaigns, Google is usually the first place that B2B marketers start. The most popular advertiser, Google holds 37.2% of the digital advertising market, and rightfully so due to its flexibility and great targeting features.
Take a look at these statistics to better understand why people turn to Google Ads:
There are over 160 billion monthly Google searches
75% of people that click on ads say that search ads make it easier to find what they're looking for
Google drives 95% of all paid search ad clicks on mobile devices
Businesses make an average of $2 in income for every $1 they spend on Google Ads
There are a lot of options available to you if you're interested in running an ad campaign through Google. To better understand what you need to do to run a Google Ad Campaign, please check out our blog, What You Need to Know About Running A Google Ad Campaign.
Why Facebook PPC Ads?
Facebook Ads are your next best option, and with 19.6% of the digital advertising market, other marketers agree. You may not think this to be the case in the B2B space, but it's actually the most important social media platform to be on, meaning you'll find your target audience here. Like Google, Facebook has access to quite a bit of user data, enabling you to easily target prospects that fit your 'ideal customer' mold. Facebook also tries to simplify the process in which you run ads, making it a good choice for those new to using any sort of PPC advertising.
Here are some statistics your MSP should consider when deciding whether or not to run a PPC campaign on Facebook:
Internet users spend one-third of their time online using social media, and the average time spent on Facebook 40 minutes per user per day
Facebook has 2.23 billion monthly active users, and 1.40 billion daily active users
93% of social media advertisers use Facebook Ads
The average price per ad decreased 2% toward the end of 2018, while the number of ad impressions increased by 34%
As you can see, it's a great choice and shouldn't be discounted just because it's through Facebook.
If you install Facebook Pixel on your website, you can run Remarketing Campaigns through Facebook, which allows you to retarget people who have visited your website. To learn more about doing this, check out our blog, How to Retarget Website Visitors Using Facebook.
Branching Out to Other Social Media Platforms
You can also consider other social media platforms. Depending on where your target audience is, we suggest considering using LinkedIn and Twitter too.
LinkedIn: This platform is where you're going to find business professionals in your area. These people may not check their LinkedIn as frequently as they do other social media platforms, but it's still a good choice to consider. In fact, 65% of B2B companies have acquired a customer through LinkedIn's paid advertising options.
Twitter: Twitter has various pay-per-click advertising options as well that you can use in your MSP marketing efforts. Twitter has a lower click-through rate than Facebook and Google but does have a lower cost per click.
Instagram is another viable option, but we recommend boosting instead of running ad campaigns. You can also boost Facebook posts too if you wanted to try paid social media advertising options without having to learn how to use Facebook Business Manager.
Want to Run a PPC Campaign, But Don't Know How?
We can take the work out of it for you by managing one for you. Our
PPC Campaign Management
service includes 2 managed campaigns through Google, with 1 ad group per campaign, 5 ads per ad group, and 1 landing page per ad group. If you're interested in running campaigns through social media, we can do that too!
Contact us
so that we can discuss what sort of campaign you want to run.