JoomConnect Blog
JoomConnect is the Marketing Agency for MSPs. We strive to help IT companies get more leads and grow. We rock at web design, content marketing, campaigns, SEO, marketing automation, and full marketing fulfillment.
What You Need to Know About Running A Google Ad Campaign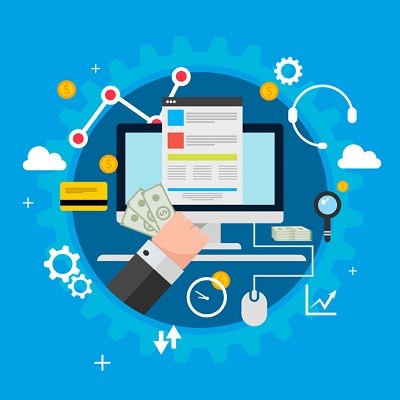 If you're familiar with the common digital marketing tactics, you have probably heard of pay-per-click (PPC) advertising. If you're not, it's essentially a way for you to promote your company online to your target audience while still keeping your marketing budget under control: you pay when a person clicks on your ad.
You can of course run different PPC Campaigns though each of the major social media platforms. But, if you're looking for a wider reach, you can run one through Google - the most popular PPC search advertising provider.
Google AdWords, recently rebranded by Google as Google Ads, allows you to run campaigns focused on meeting a number of different business goals, including:
When You Should Consider PPC
For the majority of small businesses, PPC isn't the first marketing tool that you should start utilizing. Before you even consider running a PPC Campaign, you need to make sure that your website and SEO are in order first.
Your Website
In most scenarios, when someone clicks on your PPC ad, they're going to be directed to your company's website. And, more traffic on your website is a good thing. But, you're wasting your money if those visitors immediately bounce once arriving on your website. Assuming it's not because you're targeting the wrong people in your Google Ad, these people are probably bouncing because they're not impressed with what they see on the page you directed them to. This is why it is important to have a dedicated landing page, so the visitor is presented with the information they are expecting when they clicked on your ad.
The bottom line is that before you invest in PPC, you need to invest in your website.
Your SEO/CRO
Working on your search engine optimization (SEO) is much more valuable to your business' long term success. The purpose of SEO is to drive traffic to your website. Of course you need to design your website with your target audience in mind if you actually want to convert visitors, but improving your SEO is at least the first step.
Sure, a PPC campaign can be a great temporary boost for your website traffic. But, it's not sustainable for small businesses in the long run to only use pay-per-click ads without focusing on their SEO - those PPC costs add up!
Before you waste your entire marketing budget for the year in PPC, work on improving search engine ranking by posting content that contains the keywords that your target audience will be searching for. This will bring organic traffic to your website - traffic you don't have to pay for. You should also work on improving your Conversion Rate Optimization (CRO), whose goal is to actually convert your website visitors. Once you do these things, you may find that you don't even need to run a PPC ad.
Only after your website and your SEO/CRO are in a good place should you be investing your money in PPC. But once they are, it is a great tool to turn to when you're looking for quick results.
The General Process
Once you've created an account and entered your billing information, the general process that you are going to go through when setting up a campaign is as follows:
1. Start Your Campaign: Campaigns are the top-level organizational structure. These campaigns can contain multiple Ad Groups which contain the Ads that match certain defined Keywords. This general structure is depicted below.

2. Campaign Settings: When you set up your campaign, you need to decide:
Your Campaign Type: Google has multiple campaign types that you can choose from, but the one that you choose will likely either be a Search Network Campaign (where your ad will appear in Google search results and on other Google sites when people search for terms that match your keywords) or a Display Network Campaign (where your ad appears on one of - over 2 million third-party websites that have agreed to show Google ads).
The Devices You Are Targeting: You can choose to target desktops, tablets, mobile devices, or a combination of the three.
The Locations You Are Targeting: You can select the locations that you target by zip code(s), city name, or mile radius.
Your Campaign's Budget: Set your daily budget to how much, at most, you're willing to spend per day. It's recommended to set things up this way so your marketing budget stays in control.
3. Create Your Ad Group(s) and the Ads in Them: The ads themselves are going to vary depending on whether you are running a Search Network Campaign or a Display Network Campaign. In terms of general structure that you employ, consider the following example as a guide:

4. Determine Your Keywords: Choose what keywords you would like to include and exclude. Not only do the keywords that you choose have to match the ads, but they need to have a connection to the landing page content as well that you direct those who click on your ad to. Here are some possible keywords to include for the previous example:

5. Set your PPC Marketing Budget: You can set up your budget by determining a daily budget (the maximum amount you're willing to spend per day) or by daily bid (the total amount that you're willing to spend per a specific keyword).
Once you've completed the above steps and have started your campaign, your work is not done. You need to monitor your Keyword Relevance so that your ads have a high Quality Score. A quality score is based on 5 metrics:
Landing page
Keywords
Bid amount
Ad design
Prior Adword performance
The quality scoring is on a 10-point scale, so the closer you are to a 10, the more likely your ad will be shown, clicked, and lead to a conversion.
Lastly, remember to be patient when running any campaign through Google. You should wait a month for the data to start flowing when analyzing the performance of your campaign, and wait at least 3 before you decide whether or not to make any changes.
If you would like a more detailed guide on running an ad through Google, Google has multiple courses that you can take through their Academy for Ads that go over - in extreme detail - everything that you need to know to run a PPC Campaign. Or, you can turn to our experienced team to manage and monitor a campaign for you - we know what keywords can optimize your spend and get you the greatest return on investment. Contact us today to learn more.