JoomConnect Blog
JoomConnect is the Marketing Agency for MSPs. We strive to help IT companies get more leads and grow. We rock at web design, content marketing, campaigns, SEO, marketing automation, and full marketing fulfillment.
Is Instagram A Part of Your MSP's Marketing Strategy? It Should Be!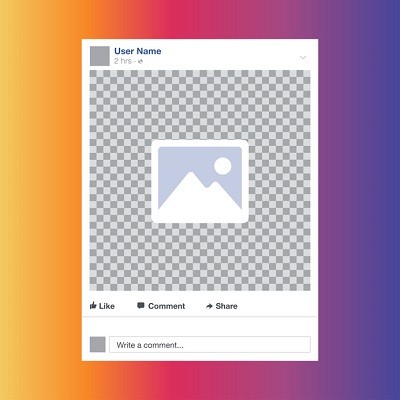 Back in mid-2017, we talked about why and how B2B marketers should be on Instagram and using it to promote their company. Since Facebook has been constantly changing and evolving the platform over the years, we thought we'd give you some additional updates on how your MSP can market itself through the ever expanding image-centric platform.
A Brief History of Instagram
Instagram was launched by Kevin Systrom and Mike Krieger back in October of 2010 as an application for the iOS store. Within only a week's time, the app had over 100,000 users, and within a little over two months, there were over 1 million users. And, its popularity continued to grow. When it was introduced to the Google Play Store in April of 2012, it was downloaded more than 1 million times by Android users in less than a day!
The platform was relatively simplistic at first: the picture or short video that you shared had to be framed in a square (1:1) aspect ratio, and you could 'follow' accounts that you were interested in (friends, family, celebrities, businesses, etc.). Over the years, additional features were added including hashtags to help users discover posts they may be interested in, filters, effects, and image borders.
Not too long after the Android app came out, Instagram was acquired by Facebook in a deal worth approximately 1 billion dollars. This acquisition as well as the updates Facebook did to the platform over the years helped Instagram become the fastest growing social media platform to date.
Some of the features and changes made by Facebook include:
Sponsored post abilities for advertisers
Direct messaging abilities
Additional image editing tools
The ability to create and upload content that doesn't have to be in the once-required 1:1 aspect ratio
Insights and analytics tools for business accounts
A switch from a chronological timeline to an algorithmic "best posts first" model
Instagram Stories that are available for 24 hours before disappearing
Live video capabilities
The capability to add multiple photos in a single post in slideshow style
IGTV, where users can upload videos of up to 10 minutes and accounts with larger audiences can upload videos up to an hour long
With all of the capabilities available and the ever growing user base that's no longer just young people, Instagram is now a viable tool for B2B marketers to use. And, as we expect the capabilities to further increase over the years, it's best to start working on your Instagram strategy now before you fall too far behind.
Using An Instagram Business Account
Once you convert your Instagram account to a business one, you gain additional abilities to manage your page. Those include:
Management Through Facebook: You will be prompted to connect to your business' Facebook page. Once you do so, you gain the ability to manage a lot of Instagram-related things through Facebook itself such as replying to the comments you receive on posts. This is a good thing - Instagram's website doesn't allow you to do much in terms of account management.
Links to Contact: You can provide those who visit your Instagram Business page the ability to contact you via email, through the phone, and/or find your location on a map.
Analytics: Instagram Insights are available to Business accounts. Through this section, you can currently see analytics for three different categories: Activity, Content, and Audience. The Activity screen allows you to see profile visits, reach, and impressions. The Content screen allows you to easily access performance-related statistics on each of your individual posts (likes, comments, shares, bookmarks, profile visits, and reach) and for any stories or promotions you have. The Audience screen allows you see various demographic information on your followers such as location (cities and countries), age range by all followers or by gender, the gender distribution of your followers, and the average times your followers are on Instagram by hours and days.
Advertisement Opportunities: Like pretty much every social media platform, there are paid opportunities that you can use to expand your reach. Instagram is no different, and these opportunities can only be used if you have a Business account. Instagram also makes it very affordable to do so: you can have a budget of as low as $1.00 a day! We recommend promoting your posts for $1.00/day, because then users can then click on your posts to be directed into your website instead of having to type in the shortened URL you include. At the moment, this is the only way to have a clickable link in your individual posts (though, you can have clickable links in your bio or on your story).
Need Some Help Getting Your Content Started?
Creating and generating content for you social media platforms can be a lot of work. That's why we have Social Media as a Service. Designed to help you educate and connect with your target audience, the content is written with MSPs like you in mind. We push one post per day to your Facebook, Twitter, and LinkedIn pages - one often linking back to your website.
For an additional $50 a month, we will also now push to your Instagram account too. Contact us today if you are interested.