JoomConnect Blog
JoomConnect is the Marketing Agency for MSPs. We strive to help IT companies get more leads and grow. We rock at web design, content marketing, campaigns, SEO, marketing automation, and full marketing fulfillment.
Is PPC Right for My MSP?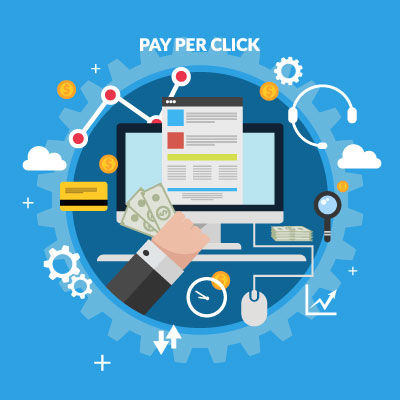 Are you an MSP looking for leads but don't know how to get started? Has Google sent you a $150 coupon for Google Ads and you're thinking about trying it out? Before you do, here are some things to consider before you invest in Google Ads to market your MSP.
What is PPC (Pay-Per-Click)?
Pay-Per-Click (PPC) is a type of internet marketing, also called Search Engine Marketing or SEM. The PPC model is one in which advertisers (you) pay a fee for each click their ads receive. To be effective, the ads (should) lead to a landing page on your website, providing a method for the customer to fill a form, download deliverables or to call you. This is also known as a conversion. For more information about PPC, visit our Frequently Asked Questions About Pay-Per-Click Advertising page.
While the goal of PPC is the same as SEO, that is to drive traffic to your website, they use different methods to do this. They are both forms of SEM, SEO (Search Engine Optimization) relies on organic search to drive traffic, while PPC allows you to 'buy' traffic via direct advertising. One main difference between the two is that a well-designed PPC campaign will drive highly qualified traffic which increases chances for conversions; as opposed to the more diffused (and free) organic traffic. Furthermore, SEO is a long-term marketing tactic, with results measured over months, not weeks.
In other words, SEO can take a long time.
One thing to note: PPC does not, in any way, whatsoever, affect your SEO. Paying Google to place an ad to your site doesn't make you rank higher organically. In other words, PPC doesn't result in any additional free traffic or better rankings.
Despite this, they share many traits such as the need for compelling content, the tracking and analysis of data and a well-defined marketing strategy. The biggest factor in determining if your lead generating goals will be successful is whether or not you have a marketing plan in place to define those goals. To go one step further, if you don't have a marketing plan in place, you shouldn't consider investing in a PPC campaign, until you do.
Pay-Per-Click is a Reactive Marketing Strategy
The reason we consider PPC reactive marketing is that you need to 'see' the data before you can determine what is working. It takes at least one month of 'adjustment' before Google can optimize your campaign. Until the optimization occurs, you may see little moment or even pay more per click than you expected. It's not until the second month of the campaign that you can actually begin to get a feel for which keywords, ads and budget are working, and most likely it will take another month to confirm what the data is telling you.
So we're looking at least a three-month commitment to Google ads. Is three months enough time to run a successful ad campaign? What we mean by "successful" is to generate enough leads to sustain the cost. Now's the time to ask yourself how many clients do you need to generate income for the year, ideally five years out? It is realistic to obtain the number of leads you need in three months of advertising and then stopping the advertising?
One thing to understand is despite the new technology aspects of SEM (Search Engine Marketing), it is still marketing and like all marketing SEM requires repetition before the message breaks into the consciousness of your audience. In traditional advertising, this was known as the Rule of Seven.
PPC Should be Your Last Marketing Tactic, Not Your First
Look, we get it, you need leads. In fact, unlike many other marketing agencies, we're an MSP ourselves and have been in the same place you're in. So yes, we do get it. However the reality is, PPC and Google Ads in particular can be an expensive endeavour to use for a Hail Mary in order to generate leads.
Chances are you received an offer from Google for a $150 or even a $300 credit to try Google Ads. Sounds good, right? How long do you think the credit will last before you have to dip into your own finances? Sure, if you limit your budget to a few bucks a day, you may be able to drag it out, but the reality is all you're doing is wasting time and money; something you can't afford to do if you're trying to generate leads. There's a better way.
Invest in A Marketing Plan First
Many clients ask us how much they should invest in Google Ads. Due to the competition (particularly in larger cities), we feel the minimum is usually $500, but ideally $1,000 a month. In more competitive areas it can be several thousand dollars per month. Let's stick with the minimum of $500 per month, with a minimum three-month campaign, you're looking at an investment of $1,500. The question is which marketing tactic has the best chance of generating leads, while allowing you to make the most of your limited resources?
Consider for a moment instead of investing the cost to run a three or six month Google Ads campaign, you put those resources towards:
What's valuable about these different marketing tactics is that they don't end in three months or six months. In fact, the longer they are active, the more benefit from your initial investment you will see. However, the reality is that they will take time to take off and gain traction. We're often asked how long does it take for SEO to work and the answer of "at least four months" surprises people. While PPC can provide faster leads, it requires months of set-up before it can be effective.
Finally, Does PPC Work?
It may seem as if we're saying that PPC doesn't work.
Yes, PPC absolutely works. There is no doubt about it, Pay-Per-Click advertising can be a marketing boost. Still, it isn't something that should be done on a whim, out of desperation for leads or because you received a coupon.
Successful Pay-Per-Click campaigns require that a few steps be in place for the best results:
An already functioning marketing campaign which is generating leads
The resources available to fully fund the campaigns
The time to allow PPC campaigns to gain momentum
The ability to analyze the data
If you don't have these steps in place before you start your PPC campaign, your campaign will most likely not be successful and also waste money; money you can't afford to waste. The time to invest in Google Ads is when your existing marketing and advertising is driving enough leads to support your business and/or you aren't struggling to make ends meet.
Even if you are struggling, you don't have to put off advertising and marketing your MSP and its services. There are a variety of methods you can use to promote your MSP without having to spend a lot of money, and get you over your dry spell. Remember, it's not too late to start marketing! Finally, if you do want to try PPC and see if it's right for you, Facebook lets you 'boost' a post, at a considerably smaller price-point than Google Ads.
You don't have to go it alone. JoomConnect has the expertise to help MSPs like you generate the leads you need. At JoomConnect there are no cookie-cutter marketing solutions for your MSP. Every plan we offer is unique to you and what makes your business special. Check out our MSP Marketing Services to see which service is right for you.
Let us manage your campaigns for you. Get regular, monthly management through weekly meetings with the help of our Virtual Marketing Manager (VMM) Service. Call 888-546-4384 today for a free consultation. As an MSP ourselves, we understand the importance of having the phone ring and we welcome the opportunity to develop a marketing plan to help yours.