JoomConnect Blog
JoomConnect is the Marketing Agency for MSPs. We strive to help IT companies get more leads and grow. We rock at web design, content marketing, campaigns, SEO, marketing automation, and full marketing fulfillment.
MSP Marketing: How Do I Promote My MSP on a Budget?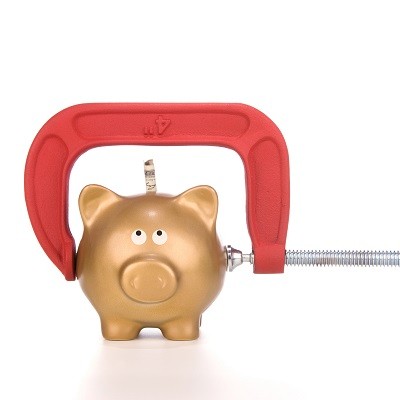 When you're struggling to attract business, promoting your MSP may seem not as important as keeping the lights on. However, if you don't market your MSP, you won't be able to attract the audience needed to generate the leads you need to keep your business running. Fortunately, there are some methods and tools you can use to promote your MSP without breaking the bank.
Yours is a familiar story: you've quit your job and decided to open your MSP. You have your website, your social media, and office space, but after a few months, your phones still aren't ringing, and you're starting to wonder if you have made a mistake.
Honestly, you have. No, not by starting the business, but by not planning for a way to let people know your business exists; in other words, a marketing plan. While, "If you build it, they will come" is a nice thought, the reality is when it comes to your MSP, it's more, "If they don't know you're open for business and what services you offer as an MSP, you may find yourself closing your business."
The mistake that you and many MSPs make is the belief that once you have your MSP website, you're done: people will find your site, fill out your forms, or call your business, and the cash will come flowing in. Just. Like. That.
Unfortunately, it isn't that simple. You have competitors who are marketing their business and attracting customers. Competitors who are spending money on pay-per-click (PPC) or other online advertising, print, they are purchasing lists, and even going to or hosting local events. All of this gets their MSP in front of the public, while your MSP languishes on page two (or worse) of Google, never to be seen because you're doing nothing to promote it.
MSP Marketing Is Critical To Your Success
Hopefully at this point, you realize how critical it is to promote your MSP. "But we can't afford to!", you're saying. Well, can you afford not to?
Unfortunately, when times are tough, the first thing many MSPs (or any business for that matter) often does to save money is cut their marketing. When an MSP does this, they create an environment in which there is no effective method to communicate their services to potential customers. Worse, you allow your competition the ability to fill the space you have vacated, creating an advantage you may never be able to close. You need to engage in MSP Marketing; there is no excuse not to by claiming you can't afford it.
In fact, here are 10 methods to promote your MSP for free.
1. Content is King
Create valuable and interesting content on your site. Your website is your primary gateway potential customers will use to get to know you and to decide whether or not to take a chance on you. If your content is generic and doesn't provide the experience they are expected, they will not stay on the site long enough to convert. Your blog can be the foundation of not only to your site, but your overall marketing strategy.
2. Comment on Social Media Posts
You have your blogs set to auto post to your social media accounts, and that's great. The only problem is that social media is designed to be a method of engagement and communication, not a one-way conversation. When you post on other people's or business's social media, you increase your brand and value as a source of knowledge. However, the key to success is that your posts be of value. Posting, "I agree," is not a thoughtful comment, however, posting why you agree can be.
3. Create and Maintain Your Google My Business Account
Your Google My Business account's primary purpose is to help your business show up in a local search and maps. However, it is much more than that. Your Google My Business account allows your business profile to post photos, events, sales, and other forms of promotions. Best yet, your posts will show up as part of the search results, increasing opportunities for potential customers to contact you. Your Google My Business account also provides reviews, insights as to how customers search, and finally, it allows you to control your message.
4. Develop a Mailing List and Use an Email Service
While it's true that a mailing list and email service can be somewhat expensive depending on the tier, most companies do offer a free version for businesses with smaller lists. If you want to develop leads, you are going to have to find someone to sell to, and a well-maintained list is a great way to do so.
5. Attend / Participate in Local Networking Events
While we are living in the digital age, there is still nothing as valuable as having face-to-face meetings with potential customers. Your local Chamber of Commerce or Small Business Association are great opportunities to network.
6. Take Advantage of Facebook and Google's Free Ad Credit
Google and Facebook periodically offer free credit to try their PPC services. This provides an opportunity to experience PPC without investing the resources to run full campaigns. While we recommend MSPs use PPC as a later choice as it can be expensive (particularly in a competitive location), there is something to be said about "free." One thing to keep in mind is that the allotted credits may be burned through quickly and if you're not careful, you will find yourself being charged. That being said, using the free vouchers can be an effective method to try PPC.
7. Join or Create a Facebook or Linkedin Group
When you join Facebook or LinkedIn Groups in your industry and provide valuable information, you increase the standing of your business. Members can see your advice, share your insights, or receive a link to your blog. This increases your authority, ranking, and ultimately traffic to your site.
8. Offer a Deliverable
A deliverable is a great way to collect contact information and leads. Your deliverable can be offered on multiple platforms, from your website to social media to your online communities. Remember, the deliverable must provide value and potential clients information they can use. Holding back the secret sauce or not providing useful information will turn off potential clients and defeat the purpose of the offering.
9. Donate Some of Your Services
There are non-profits in your location who are operating on a shoe-string budget. They may need an MSP, but can't afford you (or anyone for that matter), and are a risk for data loss of other forms of problems. Use this opportunity to not only provide a welcomed service, but to introduce yourself to the industry. Your generosity can be repaid in testimonials. You can document the issues and how you solved them, providing content for your blog, your social media, and even a case study that you can later offer as a deliverable. All of which can raise your profile and attract attention and an audience.
10. Run a Contest
Everyone wants to be a winner; why not give them a chance to be one? As an MSP, you must have some piece of tech that has value, and potential customers would be interested in winning. The prize could be anything, from a gift card, movie tickets, and of course, a network audit. The one thing it has to be is of value; no one wants your scraps, and if you want their information and attention, you better make it worth their while to give it to you.
This is where you can take advantage of your social media: your contest could be user-generated content in which the contestants provide their advice or content such as photos, and other material. User-generated content is an effective marketing strategy because participants are more likely to share their content on their social media, which can drive new and different traffic to your site and social media, increasing opportunities to develop leads.
Time is Money
Ok, so we have given you ten very useful and mostly free methods to promote your MSP; However, as they say, time is money. We have provided you the tools, but can you implement them? The most significant factor to an MSP's marketing success or failure is whether or not they can implement the marketing plan.
These methods, while free, will require a commitment and an investment of resources both in time and manpower. For example, it takes our team at least 4 hours to generate custom blog content (research, creation, review, revision, publish and post) and we recommend you produce at least two pieces of content a month. Moreover, our blog content is often optimized to take advantage of the data our SEO strategy is providing, offering searchers content based on their search patterns. This, in turn, increases traffic by providing topical information, offering searchers the information they are looking for now, not what they wanted yesterday. As you can imagine, this requires additional time to collect and analyze the data, as well as someone trained to interpret it.
Next, you need to monitor and facilitate your various social media platforms, coordinate your blog, social media, and email marketing, so that it has a consistent message, pushing traffic to your site, and finally you have to manage all the leads generated from your different funnels. So, while you can promote your MSP on the cheap, if you're not ready to commit the time and resources needed to activate all of the levers necessary to take advantage of the marketing tools, then you're not going to be successful, even if the tools are free.
Time on Task
The necessity to market your MSP is not in dispute; you either promote your MSP, or eventually you close your doors. While the budget should always be a consideration, the question you should ask yourself is what the best use of your time is. We suggest you take a page from what you tell your MSP customers, "Let us worry about your IT, while you focus on your business." Let the marketing professionals at JoomConnect help you grow your business.
We have a wide variety of tools and the experience working as and with MSPs to provide you with best practices that will drive traffic to your website, calls to your business and ultimately the results needed to increase opportunities for growth. Call us today at 888-546-4384 or contact us on our website to learn more about how we can help you.