JoomConnect Blog
JoomConnect is the Marketing Agency for MSPs. We strive to help IT companies get more leads and grow. We rock at web design, content marketing, campaigns, SEO, marketing automation, and full marketing fulfillment.
Frequently Asked Questions About Pay-Per-Click Advertising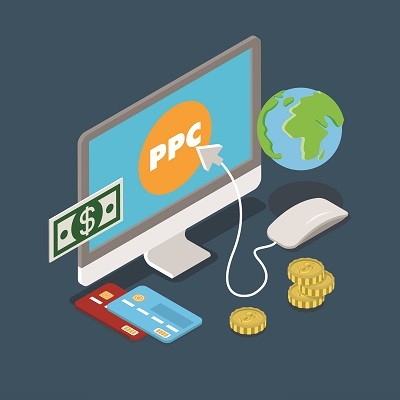 Pay-per-click (PPC) advertising is a great marketing strategy that any business - including a small to medium-sized MSP - would benefit from taking advantage of. The problem is that PPC is seen as this confusing, overcomplicated method that would be too difficult and expensive for a smaller business to handle.
It's true that a poorly run PPC campaign can end up costing you more money than you intended without the results to show for it. However, armed with a bit of knowledge, you can minimize the chances of this happening.
We work to simplify Pay-Per-Click Advertising by answering some commonly asked questions regarding it.
What Is Pay-Per-Click Advertising? How Does it Work?
Pay-Per-Click (PPC) is an online advertising method that marketers use to attract quality traffic to a particular webpage. Like the name sounds, these ads function where the advertiser only has to pay when someone clicks on their ad. If your competition is running pay-per-click ads as well, things can get a little trickier. If you want your ads to get seen, you'll need to be willing to pay a bit more if you're targeting the same keywords/audience.
Essentially, you need to design the most relevant, well-written ad and be willing to pay more than your competition. This ad should point to a well-designed landing page that provides the user a positive experience when they reach it.
Why Should My MSP Consider Running a PPC Campaign?
Pay-per-click is one of the best ways to improve your search engine ranking both quickly and effectively. Running these campaigns allows you to reach your target audience and - if you're running a remarketing campaign - it reminds them that you exist and can help them with their IT-related needs.
An effectively run PPC Campaign can increase the following for your MSP
Brand Awareness & Recall
Leads
Website Traffic
Search Engine Ranking
Conversion Rate
Sales
Before you get started with your own campaign, we suggest investing in your search engine optimization and your website so you don't end up wasting your investment.
What Should My MSP Choose to Run a Pay-Per-Click Campaign?
Many people are going to point you straight to Google when you ask this question. It's true that Google is the most popular PPC Advertising Platform used. Google Ads (formerly known as Google AdWords) is one of the best tools out there, and it has a plethora of educational resources that can teach you how to effectively run campaigns… if you have a lot of time on your hands.
In addition to other search engine platforms like Microsoft Bing Ads, another viable option that is a bit simpler to use AND tends to be pretty effective is running ads through social media. Like the rest of the general population, members of your target audience likely frequent their social media on a regular basis. You can run paid campaigns through any of the major social media platforms that act as pay-per-click ads. Facebook Ads in particular are affordable, easy to run, and easy to effectively target with - hence why it's the second most popular PPC advertising platform out there.
How Can My MSP Keep Our PPC Budget Under Control?
The simple answer is that you only have to pay when someone clicks on your ad. Don't worry though! You have the capability to set a maximum budget for a set period of time. Typically, you can set things per day or per campaign.
This isn't the only factor that you need to take into account. Like we already mentioned, your competition might also be running these ads. You need to ensure that you are placing higher bids on high-performing keywords. To best do this, we recommend monitoring your traffic to identify emerging keywords that give you a high return in clicks and conversions.
If there are any keywords causing your ad to appear in irrelevant searches, you need to identify and filter those out so you don't receive useless clicks that drain your PPC budget. If you are running a Google Ads campaign, you can also exclude certain IP addresses from seeing your campaign's ads if you determine that click fraud is occurring or that your employees are wasting your ad spend budget by clicking on your ads.
What Should I Do if My MSP's PPC Campaign Isn't Performing As Well as It Should?
First and foremost, you need to understand that it can take a bit of time to start seeing a decent return on investment from your PPC ads. That being said, you shouldn't just create your campaign and let it run without checking in on it every once in a while. PPC Campaigns need frequent, routine maintenance to ensure that they are running effectively and are optimized to give you a good ROI.
Some changes that can be made in an attempt to improve your ROI include:
Keyword maintenance
Adjustment to your targeting parameters
Budget increases
Bid adjustments for time or device
A/B testing
What Should I Do If I Don't Have Time to Manage A PPC Campaign?
After reading all of this, you might still be apprehensive about advertising your MSP using pay-per-click ads. There's a LOT that you need to know to run an effective one, and it can take a lot of time to perfect things. On top of that, you have to factor in the actual management of your campaign while it's running. Do you have the time to do all of this?
It's okay! We created our PPC Campaign Service to take the guesswork out of things for you and allow you to focus on running your business. Through our service, you'll receive TWO fully managed campaigns with:
One ad group per campaign
Five ads per ad group
One landing page per ad group
Our management fee for this service comes at a monthly flat rate and you get to set your monthly ad budget, ensuring that you receive no surprise costs from running these ads.
Visit our service page or reach out to us at 888-546-4384 to learn more.