JoomConnect Blog
JoomConnect is the Marketing Agency for MSPs. We strive to help IT companies get more leads and grow. We rock at web design, content marketing, campaigns, SEO, marketing automation, and full marketing fulfillment.
Instagram 101 - Connecting Your Account to Your Facebook Page [Social Media 101]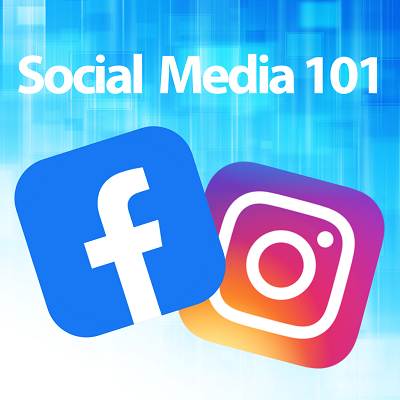 Instagram is a great social media platform - one that your MSP can take advantage of. Since Instagram is owned by Facebook, there's an additional step that you can take to enhance your social media marketing efforts: connect your MSP's Instagram account to the company Facebook page.
Why Would You Want to Connect the Two Accounts?
By linking your company's Instagram account to your Facebook page, you can turn that account into an Instagram Professional Account. With this, you can use the features that are available to Instagram Professional accounts such as adding contact information, viewing insights about posts and followers, as well as promoting posts from within the Instagram app.
Knowing who is viewing your pages and clicking on your links to your site will help you to focus on those potential prospects and get you moving closer to making your business grow. You will be able to hone in on what your potential prospects like and want to know about, and what they are looking for. Basically, you will be able to narrow your target audience and provide a better service to them.
How To Turn Your Instagram Account Into a Professional Account
Before you can connect to your Facebook Business Page, you need to switch your Instagram Account into a Professional Account. In the Instagram app:
Go to your profile and click on the hamburger menu
Select the Settings gear
Click on Account
Click "Switch to Professional Account"
Select "Business"
Now, your Instagram account is a Professional Account.
How To Link Your Facebook Page to Your Instagram Account
The next step is actually linking your Instagram Professional Account to your Facebook Business Page. Note that you must be an admin of your Facebook page to connect these accounts.
You can do the actual linking process through the Instagram app or through Facebook. Here is how to do both.
Linking Through The Instagram App
Go to your profile and click on the hamburger menu
Select the Settings gear
Under Business Information, Select Page
Select a Page from your Pages that you'd like to connect to, or select Create a New Facebook Page
If the page that you want to connect to doesn't appear, it may be due to you not being an admin on that page. You should go back and check your page settings and make sure you have the permissions to connect these accounts.
Linking Through Facebook
Go to your Facebook Page
Select Settings
Select Instagram
To add an existing Instagram account to your Page, Select Log in
Enter your Instagram account's Username and Password, and select Log in
What You Can Do Once You're Connected
Once you have gone through the above steps you can then share a post to Facebook from Instagram using the screen where you add a post description.
Not only are you able to narrow your target audience, but when you create ads on Facebook, your Instagram Business account will show the same ad unless you opt-out of this. This allows you to reach a larger audience. You can also manage your Instagram comments and messages from your Facebook page through your page's Inbox.
Finally, ensure your audience has a great experience. When they do, they are more likely to "like" your page, which provides you additional opportunities to reach out to them. For more information about using "likes' as a marketing strategy, visit our Facebook Like Campaign page.
Get Additional Help With Your Social Media Marketing!
Check out our other Instagram 101 and Facebook 101 blogs for more help with either of these platforms. If you have any specific needs that you'd like assistance with, feel free to reach out to us.
Comments
No comments made yet. Be the first to submit a comment