JoomConnect Blog
JoomConnect is the Marketing Agency for MSPs. We strive to help IT companies get more leads and grow. We rock at web design, content marketing, campaigns, SEO, marketing automation, and full marketing fulfillment.
Instagram 101 - Setting Up Your Instagram Page [Social Media 101]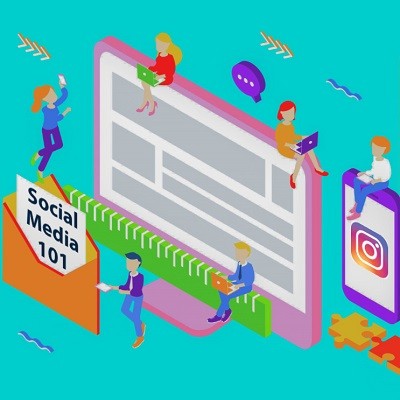 It's important to leave a positive impression on all those that encounter your business, no matter what way they encounter it. To make sure that your brand is represented as it should be, you need to take the time to set up and brand your social media profiles accordingly.
This blog will discuss how to best set up and brand your company's Instagram page.
Getting Set Up
To create an Instagram account, you have two options: you can either sign up with your email address or phone number, or link it to your personal Facebook profile to start things off. After it is created, you need to make sure that your account is a Business account. To convert an already established Instagram account into a Business account, go to your profile settings and select "Switch to Business Profile" and follow the prompts. This process will involve linking your account to your Facebook Business Page, which you will need to be an admin of that page to do.
If you haven't already created a Facebook Business Page, you can do this now.
About Your Company
After your Instagram account is officially a Business account, you can include the following information (if it hasn't auto-filled after connecting your Facebook):
Contact Information: You can enter an email, phone number, and address. At least one is required. On your profile, they will display as "Email", "Call", and "Get Directions."
Bio: Your bio must be 150 characters or less. Any hashtags you include can be clicked on.
Website Link: This link can be clicked on, unlike most links through the Instagram app.
Images
Keep the following in mind when it comes to your Instagram graphics:
Profile Picture: Use an image that has an aspect ratio of 1:1 and is at least 180 x 180px. Keep in mind that it will display as a circle.
Photo Thumbnails: Your profile will display a thumbnail of each image in grid view that you've uploaded at an aspect ratio of 1:1. If your image is not already cropped in this way, Instagram will crop it from the center. To see the full image from your profile, the individual would have to click on the image to be taken to that post.
Unlike the other social media platforms discussed in this series, there are no cover images on your Instagram profile.
Additional Tips to Improve Your Instagram Business Page
After setting up and branding your page, there are some additional things that you can do to make the most out of your Instagram marketing:
Upload Videos: Instagram also supports videos. You can upload videos up to 1 minute in length.
Maintain an Active Account: Make sure you are posting to Instagram on a regular basis.
Hashtags: You can improve your posts' reach by including relevant hashtags in them.
Emojis: Instagram is very emoji-friendly, so consider using emojis in your post text.
Boosting: Using the paid features of this platform is especially important because you cannot otherwise click links when browsing on a mobile device. You can boost your posts for as little as $1.00 per day.
Monitor Engagement: Make sure you check for messages and comments on your Instagram profile. You can do so through your Facebook inbox after connecting your accounts. Keep in mind that you will get more spam comments on your posts through Instagram compared to the other platforms.
Need Help Getting Set Up?
Please check out the other parts of our Social Media Setup Guide to learn how to setup and brand your other social media channels, and keep up with other Instagram how-to blogs by following our Instagram 101 blogs.
Comments
No comments made yet. Be the first to submit a comment