JoomConnect Blog
JoomConnect is the Marketing Agency for MSPs. We strive to help IT companies get more leads and grow. We rock at web design, content marketing, campaigns, SEO, marketing automation, and full marketing fulfillment.
Facebook 101 - Business Manager Overview [Social Media 101]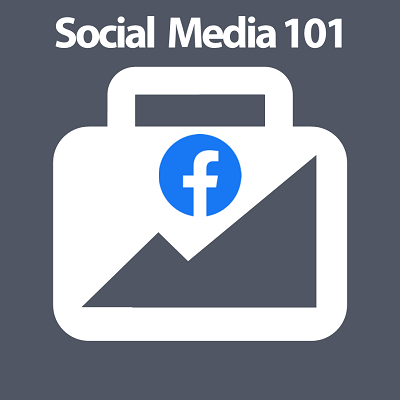 Establishing a presence on Facebook is something you need to do as a business. You need to create and brand your pages, start pushing content to them, and (ideally) start using the different advertising features available through Facebook to drive traffic to where you intend it to go.
If you've done all of this, you're in pretty good shape! Now, you can move on to the next step: mastering Facebook Business Manager.
What is Facebook Business Manager?
Facebook describes Business Manager as "a tool to help advertisers integrate Facebook marketing efforts across their business and with external partners." This tool is essentially a way to manage your MSP's Facebook Page, as well as the things that you can do through your Page (post, run ads, view analytics, etc.).
If you're already managing your Page through the normal Facebook interface, you might not see the point of using Business Manager. Sure, it's not something that you have to use, but here are some reasons that might make you consider giving it a try:
Keep Business and Personal Separate - Worried about accidentally liking, sharing, or commenting as your Page instead of your personal account? Then use Business Manager! When managing aspects of your Page, you're logged in as the Page itself by default.
Manage Multiple Assets - Have multiple Facebook and Instagram assets to manage, such as multiple pages, Ad Accounts, or apps? It's much easier to do so through Business Manager!
Multiple Permissions to Multiple People - If you have more than one person that you want to assist you in managing your Page, Business Manager makes things easy for you. You can even work with vendors (like us!) and still maintain ownership of your Page.
Additional Security Features - Facebook is rolling out additional "security safeguard tools" to Business Manager through their new Security Center.
In addition to the above reasons, you can do quite a lot through the many options available to you through it. Before we get into those, let us help you get started using it.
Getting Set Up
Before you can do anything, you will need a personal Facebook account that you can use to sign into Business Manager. If your Facebook Page is already created, this should be an account that is an Admin of the page. You can only have up to 2 Business Manager accounts; if you have hit your limit, you'll need to have someone else from your organization take care of things.
To get started using Business Manager, you'll need to go to business.facebook.com then click 'Create Account.'
From there, enter the name of your business, select your Page, and enter your name and a work email address. You'll then need to enter in additional business details, add a Page (your own, request access to someone else's page, or create a new page), an Ad Account (create or add one), and any additional people you want to have access to your Business Manager. There are multiple permission levels that you can set for these people to determine what they can and cannot do.
Navigating Facebook Business Manager
When you expand the menu on Business Manager, you'll be met with a view similar to the following:
As you can see from the image above, there are five sections that attempt to categorize everything you can do through Business Manager:
Plan - The pages under this section allow you to plan out the ads you want to run, and who you want to target with them.
Create & Manage - This section contains various pages that allow you to create and manage your Facebook advertisements that you're running.
Measure & Report - Under this section, you can track the performance of your Page, your ads, and various events that occur related to your page and create reports to showcase your results.
Assets - The tools under Assets allow you to manage various resources related to your page and its content.
Settings - You can update various information related to your page, Ad Account, business, notifications, and billing information.
Our Favorite Business Manager Tools
The tools that - in our opinion - will be most helpful in marketing your MSP include the following:
Creative Hub (under the 'Plan' section) - Creative Hub allows you to create mockups of ads you are interested in running. You can view what many different Image and Video ad types would look like in different View Formats and see the specifications that you must follow for this ad to perform best. An additional tool under this section is the Image Text Check, which calculates for you approximately how much of your image is covered in text. Using this information, Facebook will tell you if the text will negatively affect your ad's reach.
Audience Insights (under the 'Plan' section) - This tool allows you to gain additional insight about your target audience. You can look at various statistics related to everyone on Facebook or people connected to your Page. Then, based on that information, you can create a new audience right from this tool.
Business Manager (under the 'Create & Manage' section) - Clicking on Business Manager will take you to a page that allows you to click on your company's page to view it in Business Manager. In that view, you can do EVERYTHING with your page that you can do from the normal Facebook interface!
Ads Manager (under the 'Create & Manage' section) - You can easily track your ad performance and toggle your ads on and off using this tool and create new ads to run. You can then create reports showcasing the most important ad metrics.
Test and Learn (under the 'Measure & Report' section) - This allows you to create 'Account', 'Campaign', and 'Ad Set' tests so you can see what works best for your company in terms of Facebook Advertising. You can run split A/B testing here.
Events Manager (under the 'Measure & Report' section) - Events Manager and the various individual tools under it allows you to see how your audience engages with your business across different platforms, devices, and websites. Note that this doesn't become useful until you start using these tools. You can learn how to get started with one of them, Facebook Pixel, by checking out our blog.
Audiences (under the 'Assets' section) - You can create custom or lookalike audiences based on the criteria that define your target audience.
There are of course a LOT more things you can do through Business Manager. After you set yours up, you'll have to explore it yourself to really learn everything you can do using it.
If you have any questions or run into issues, feel free to
reach out to us
for assistance. You can also check out our
Facebook 101
blogs to learn more about marketing your MSP using Facebook.
Comments
No comments made yet. Be the first to submit a comment