JoomConnect Blog
JoomConnect is the Marketing Agency for MSPs. We strive to help IT companies get more leads and grow. We rock at web design, content marketing, campaigns, SEO, marketing automation, and full marketing fulfillment.
How to Build a Newsletter Audience that Mailchimp Will Like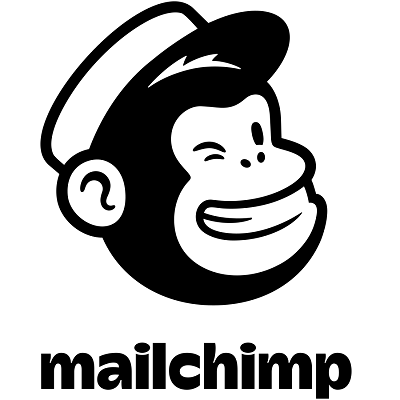 Mailchimp is an email marketing platform that offers businesses quite a bit of utility and features, which makes it a popular option among them. However, this popularity means that Mailchimp needs to be particularly careful that its users abide by email marketing best practices. As someone who just wants to market your managed services, where does this leave you?
In order to effectively leverage Mailchimp, you will need to have a list (or as Mailchimp now refers to it, an "audience") of contacts to send your marketing messages to.
Why Your Audience Needs to Give Their Permission
Sounds simple enough, but there's a catch: this audience needs to stand up to Mailchimp's Terms of Use, which are built around anti-spam policies. This is increasingly important to abide by, as spam is treated as no laughing matter by Mailchimp… which only makes sense. After all, Mailchimp's business model relies on their emails being deliverable. They certainly don't want their clients' messages being blocked.
Blocked?
Let's pretend for a moment that you weren't afraid to break a few rules, and you decided to start sending emails without the recipients' permission. Chances are, these recipients will mark your messages as spam - after all, they didn't ask for them. Not only can these spam reports make it less likely that your legitimate subscribers will receive your marketing materials, but they also reflect poorly on Mailchimp… which could lead to additional complications.
Of course, an email user doesn't have to be the one to block your content. If your emails are deemed too spammy or contain sloppy code, spam filters could also flag your campaigns as spam.
In fact, if enough of your campaigns are flagged as spam, you could even be blacklisted by the Internet service provider - and since ISPs communicate these kinds of things with each other and anti-spam services, you could be blocked by multiple providers. This is no easy thing to have undone, so you will want to avoid it at all costs.
Acquiring Permissions
Fortunately, Mailchimp offers a few methods that make it relatively simple for you to collect permissions, either through their signup forms or through offline methods. You can even require a double opt-in to ensure that your subscribers are truly interested, as well as to keep your list clean.
Under Mailchimp's Terms of Use, this prohibits you from acquiring and leveraging lists from third-party sources as well.
The easiest way that you, an MSP, can collect permissions is to have a sign up form for your email list on your website, and include ways to opt-in (such as a checkbox) at the bottom of other forms on your website. Make sure you keep proof of permission in case Mailchimp ever questions you.
Is Your Audience Compliant?
There are a variety of circumstances that you can collect your audience through. However, not all of these circumstances are considered legitimate by Mailchimp.
Non-Compliant Collection Methods
As referenced above, purchasing a list doesn't fit into Mailchimp's Terms of Service, as the contacts on this list wouldn't be given the opportunity to opt-in to your correspondence. The same can be said of lists of attendees that you are given at events, or lists provided by an organization (even if you happen to be a member). Even the email addresses on business cards you've collected as a part of a contest don't count (but more on this later). The same could be said for anyone who used Facebook to sign into your service, and by doing so, provided you with their email address.
Why?
It really all boils down to permission. None of the above methods involved getting permission to email someone, whether or not you wind up with possession of an email address. Besides, without a contact's permission to email them regarding your services, there's a fair chance that the contact wouldn't be a good fit anyway, rendering your efforts wasted.
Grey-Area Collection Methods
You will want to be very careful about utilizing any email addresses collected in the following ways. It isn't that they're necessarily bad, but the risk is definitely there. For example, consider how old your audience list is. Older contacts frequently don't offer much return on your investment, unless you've sent them a reconfirmation email to make sure they are still interested. You might also assume that a prior business relationship means that you are free to email a contact, and you wouldn't be wrong, but it's still better to double-check with a quick confirmation email.
Remember the business card example we kiboshed above? If you were to explicitly inform the people who dropped off business cards that you were going to email them (or collected the cards for this purpose in the first place) you could send them emails. However, you will want to retain these cards as proof of permission, just in case.
Mailchimp does allow a business to send out mass updates, like announcements and changes of address, on the condition that these updates provide the recipient the chance to unsubscribe. Surveys are also okay to send, assuming you already have permission to reach out to its recipients. It wouldn't be a bad idea to reconfirm your audience first, though.
Compliant Collection Methods
Mailchimp offers a few best practices for properly collecting contacts that you are allowed to email. Each of them follows a common vein: the contact is aware that they will be receiving emails. For instance, if you have a presence at an event and you provide a sign-up sheet - while clearly informing signees that they will be receiving emails from you - you're good to go.
You also have the option of using hard-copy methods to encourage your audience to opt-in themselves. Distributing and collecting opt-in cards can be an effective means of doing so, as long as you retain the physical cards for your records and to confirm their permission with Mailchimp. A digital version of this is also okay, such as including an opt-in box to receive newsletters in the checkout of an online store.
Again, it's all about informed permission.
How to Manage a Mailchimp Audience
Here are a few steps you need to commit to in order to make sure your list is kept compliant, organized, and up-to-date.
Avoid Sending to Generic Emails - emails with info@, Marketing@, Sales@... etc. are considered generic. Send to individuals in the company who have opted in instead of these emails.
Verify (and Authenticate) your Domain - To send emails through Mailchimp, you first need to verify that you are using a valid from email address hosted at a domain you can access. You will want to also authenticate your domain to help ensure your campaigns reach your recipients' inboxes and make your campaigns look more professional.
Keep a Single Audience - Instead of creating multiple audiences to juggle, it helps to keep all of your collected contacts together in one, organizing them with tags, into groups, or segmenting them. This can help to save you money, as Mailchimp charges on a per-audience basis, referring to the number of contacts in each… and yes, duplicates across audiences count. Maintaining one makes cleanup easier.
Keep Contacts Either Engaged or Unsubscribed - If you don't interact with your audience, what's the point of having them? If you haven't emailed a particular segment of your audience for some time, reach out to them through some other means to reconfirm their subscription to your emails (or, if appropriate, unsubscribe them). On a related note, it doesn't hurt to allow your audience to update their profiles. This helps to optimize how your emails are sent by better targeting who they are sent to.
Leverage reCAPTCHA - reCAPTCHA is an effective way to keep your list clear of fake signups, again, saving you some money and hassle in the long run.
Watch for Omnivore Warnings - Mailchimp's Omnivore tool was designed to make sure that you remain compliant with the CAN-SPAM Act. According to Mailchimp, this tool "checks your audience for any email addresses you haven't contacted through Mailchimp yet. If you receive an alert that your audience has a very high predicted bounce or abuse rate, we'll disable sending to that audience until you remove the bad addresses." Your account will be flagged until you resolve this, meaning that you won't be able to send emails to that list.
BriteVerify - If you don't want to trigger Omnivore, run your list through BriteVerify and only use the "valid" list. You can go through the accept all, and weed through those then slowly add them back in. We suggest making sure they do not contain any generic emails. Using emails that you have previously sent to is also a good thing.
Sometimes even though you have been emailing clients or have gathered the information from the client themselves, there are occasions where Mailchimp will still block and not accept that email. Fortunately, we have plenty of experience working within Mailchimp, and we'd be happy to assist you in using it to market your managed services. To learn more about how we can help, reach out to us at 888-546-4384.
Comments
No comments made yet. Be the first to submit a comment