JoomConnect Blog
JoomConnect is the Marketing Agency for MSPs. We strive to help IT companies get more leads and grow. We rock at web design, content marketing, campaigns, SEO, marketing automation, and full marketing fulfillment.
The Basics of Sales Promotions (2 of 2) - Advertising and Tracking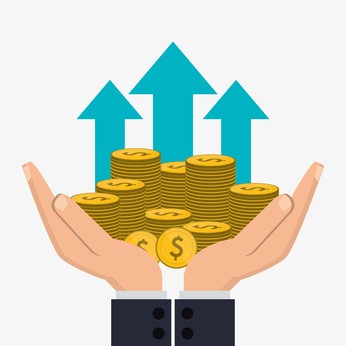 In the previous part of this two-part blog series, we went over the types of sales promotions that B2B marketers typically use to generate sales, and what you should be avoiding when designing the basic structure of your promotional campaign. This blog will go over how to get the word out about the sales promotion you are running, and ways you can track the success of your promotion.
Advertising Your Promotion
The point of a sales promotion is to generate sales. When you are running a special deal on a product or service, you need to get the word out about your offer, otherwise your promotional campaign will fall flat.
To further encourage business decision makers to buy into your promotional offer, you have to interact, or 'touch' them multiple times (27 times is the generally accepted rule). Here are just some of the ways that you can reach your intended audience:
Website: You should create a landing page on your website that all touchpoints direct the recipient to. On your website, you can also create an ad for your sidebar that advertises your promotion. That ad should direct them to your landing page when clicked.
Email: Create an email list for your promotional campaign that includes those who you believe would be interested in the promotion you are offering. You can send 1-2 emails to the desired recipients, spread out by a few days. Make sure you track who is buying into the promotion if you choose to send more than 1 email so that those who have purchased the product or service aren't receiving the follow-up email. You can also utilize A/B testing to determine the optimal promotional email. Be sure to follow the proper rules when sending your email so that it is not flagged as spam.
Direct mail: Postcards and letters are great direct mail pieces that can be sent to your desired audience. And, according to research, direct mail is often more effective than email at triggering a desired action.
Social media: You should be using your Facebook, Twitter, and LinkedIn to let your page followers - that is, those who are already interested in your service offerings - know about your promotion.
Paid online advertising: You can run a Pay-Per-Click campaign through Google that advertises your promotion. You can also boost your social media posts so your posts reach a larger audience. This audience can be your page followers, or those that would be interested that lie within your service area.
Newsletter: Including monthly promotions in your newsletter is a great way to get people to subscribe to your newsletter. It also reminds readers of your newsletter of other service offerings that you have.
Blog article: You shouldn't be writing a blog article for every promotion you do. However, if you have a brand new service offering, writing a blog that gives a discount to people who add on this service within a particular time period can be a great way to start generating sales. This has the added bonus of reaching those who are subscribed to your blog.
Follow-up call: After multiple touches, give the client a call asking if they received your touches. This makes the phone call less of a cold call for the person on the receiving end. Offer to talk about the product or service, and answer any questions they may have. Make sure your salespeople have a generalized script so that they can do this effectively.
Note that you likely won't be using all of these methods for your next promotional campaign. You may want to limit the number or type of people you reach with your campaign. For example, you may give a discount for one of your services that is exclusive to your newsletter subscribers. Or you may want to target prospects who you cannot reach using all of these methods. Also, remember that your promotion should be for a limited time in most cases. You need your touchpoints to be somewhat spread out as to not bombard recipients, so you should only choose a handful of these options.
Tracking The Success of Your Promotion
To determine whether or not your campaign was successful, you should be tracking it throughout the duration of the campaign, from the initial push of your advertising until the promotion officially ends. Here are some things to consider using to track your campaigns' success:
Landing pages: Using a landing page will allow you to track information about where the recipient came from online. And, because your landing page isn't accessible through a menu item on your website, you'll know that the visitors of that page arrived there after receiving one of your marketing materials.
Simple and Shortened URLs: You want the URL to your landing page to be as simple as possible so it's easily accessible to those interested in visiting it. Make it a custom url on your website or use a shortened URL customized to your company. For example, if you were doing a 20% discount for the first month of VOiP services, you could have the end of your URL be /VOIP20 or /GETVOIP.
QR code: Use QR codes on any physical mail pieces, including letters, postcards, and printed newsletters. This reduces the number of steps that those with QR code readers on their phone have to take to learn more about your promotion. The QR code should take them to your landing page.
Promo code: Not everyone follows directions. The recipient of your promotional piece may head to your website's applicable service page instead of going to your landing page. If you include a promo code space on the form you have embedded into that page, you can make sure you are accurately tracking the results of the campaign because that specific code links back to the promotion. The promo code also enables you to track purchases for those who contact you using other methods such as email or phone.
At the end of the day, you might find out that your campaign wasn't successful in generating the sales you expected it to. When this happens, you need to do your best to determine where it went wrong. Tracking properly will help you do this better. Did you choose your target audience incorrectly? Did your landing page need some work? Were your marketing materials too bland? Too wordy?
Once you figure out your problem area(s), learn from it and make changes so that this doesn't happen to your next campaign.
Getting Ready for Your Next Promotional Campaign
We can help you produce the marketing materials needed to promote your campaign, and even take over managing your campaign for you so that you know it is tracked accurately. Contact us to learn more.
Comments
No comments made yet. Be the first to submit a comment