JoomConnect Blog
JoomConnect is the Marketing Agency for MSPs. We strive to help IT companies get more leads and grow. We rock at web design, content marketing, campaigns, SEO, marketing automation, and full marketing fulfillment.
Instagram 101 - Videos [Social Media 101]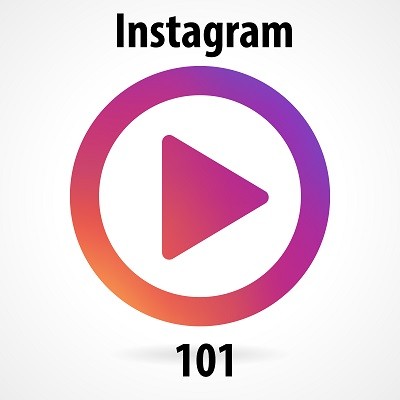 With the increased use of social media for marketing, there has also been an increase in engagement numbers for videos over photos. Video marketing has been growing with the use of social media platforms because videos allow users the ability to share more complex and in-depth stories with their viewers, more so than one photo can do. It's particularly useful on one already visual-centric social media platform - Instagram.
There are choices to help you make the right video for your business. The public is more likely to buy a product or service that they have seen on a video first, so these videos could increase the ROI of your Instagram marketing. Today we discuss the importance of video marketing, and how to upload a video on Instagram, along with some best practices to follow while doing so.
Technical Specs of Instagram Videos
Just like any other platform, there are certain specs that work best for quality and to get the best video posted to your Instagram account.
Length: 3 seconds to 60 seconds
Size: Instagram does not limit file size but it is recommended that file sizes stay under 50 MB, if you are scheduling your post to go out the file size must be under 150 MB
Orientation: Square, portrait, and landscape
Aspect Ratio: Minimum of 1.91:1; maximum of 4:5
How to Upload a Video to Instagram
To upload a pre-recorded video to Instagram from your mobile device, follow these steps:
Select the icon to upload an image or video, then tap the library in the bottom left corner. This allows you to scroll through your camera roll to choose your video to be uploaded.
Decide your video's ratio/dimensions. You can share it with a square ratio, which is the default setting, or you can tap "dimensions" icon to view the full size image.
From this screen, you can also use multiple video clips and/or images to post in a single post.
After clicking the 'Next' button, you're given options to mute your video if you wish, add filters, trim your video, and pick a cover image to display for your post. You will want to make sure that your cover photo is something that will draw viewers to watch your video.
After clicking 'Next' again, you can write your post to go with it, tag other accounts, add a location, and post to other accounts. When you're done, click 'share' and your video will be posted!
A few things to remember while making your video is to keep in mind how long viewers on average watch a video. The first few seconds of your video is what will either draw the viewer in or make them keep scrolling.
Best Practices to Follow
The following are some things to keep in mind regarding your Instagram videos:
Picture your video on a smartphone. Most Instagram viewers use their mobile devices, so keeping your video square or vertical is a better choice.
Keep your videos short and sweet; promote your brand in the first few seconds. Mobile users have limited time, so getting your brand in the video in the first 3 seconds are more effective than the longer videos. Finding the best video length for your viewers is important due to short attention spans, and limited time users have to view videos.
Optimize your Instagram video settings. This will help to have Instagram rate your video as high quality and can get displayed more often due to this. Sticking to their guidelines for video resolution, video file size, video formatting, and video settings is best.
By default, Instagram videos auto play with the sound off, and you want your video to make sense. Consider adding text or captions to make sure that things still make sense, even with no sound.
Just like anything else you do for your MSP, have a plan and a goal. However, don't just plan and get information but put your plan into action, and make changes from there to make the best out of your Instagram videos.
Take Advantage of Instagram for your MSP's Marketing!
With users having mobile devices at their fingertips, this is a great way to get your business into video marketing and get your brand out there. Check out our MSP Marketing Videos or our Talking Head Videos to get started with your own.
Instagram is ever evolving and growing, just as your business is. If you need further help with Instagram, check out our other Instagram 101 blogs and give us a call at 888-546-4384 if you have any questions.
Comments
No comments made yet. Be the first to submit a comment
By accepting you will be accessing a service provided by a third-party external to https://www.joomconnect.com/