JoomConnect Blog
JoomConnect is the Marketing Agency for MSPs. We strive to help IT companies get more leads and grow. We rock at web design, content marketing, campaigns, SEO, marketing automation, and full marketing fulfillment.
Tips on Sending Out 2 Types of B2B Holiday Emails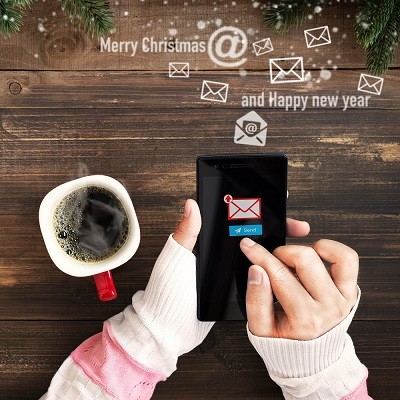 Email marketing is a great tool for B2B marketers to take advantage of due to its flexibility and ease of use. Specifically, it can be a great tool to use to stay connected during holidays throughout the year.
There are two great ways that your MSP can do this; let's go over what those are, and give you some tips on how to do each type:
Promotional Email Campaigns
Holidays can be an effective way to frame an MSP marketing campaign, and give you an excuse to reach out with promotional materials.
Here are some tips on this type of holiday email:
Start planning early, and drip - Email campaigns are more effective when there are multiple emails in them that lead up to a particular deadline. Because of this, you need to start your campaign early enough to allow time for these emails to go out with time between each one.
Build an appropriate list - You might not be sending this campaign to every client and prospect you have permission to email; it's going to depend on what you are promoting. Build your list with that in mind.
Consider business and tech-related holidays - Yes, there are official and commonly celebrated holidays like Valentine's Day and New Year's Eve. There are also ones out there that, as a small to medium-sized MSP, are great to take advantage of like National Cybersecurity Awareness Month (October) and Computer Security Day (November 30th). Download our FREE Technology-Related Holiday Marketing Guide to learn about some good ones to take advantage of.
Attach a limited time discount - Your target audience will be more likely to buy into your offer if they feel like they are getting a good deal. By offering a limited time discount, you encourage them to act now, rather than later.
Branch outside of email marketing - Strengthen the power of your campaign by adding other marketing components to it such as social media posts, a website advertisement, and a direct mail component.
Note that for this type of holiday email, you shouldn't be doing it for every holiday out there. Pick a few major ones to focus on and build out drip campaigns for those. For the rest of the holidays, you can send out the other type of holiday email...
Informative, Relationship-building Touchpoints
Not every email you send out needs to be promoting your company and service offerings. You can use your holiday emails to communicate and connect with your clients.
This other type of holiday email is great to use if there is a holiday where you are going to be closed because you can use them to inform your customers of this and let them know of their support options during this time. Even if you will be open though, it can be nice to send a quick message wishing them well.
Here are some tips on this type of holiday email:
Create a general template - These emails are going to be pretty similar content-wise, so it can save you time to create a template to use that is different than your normal email template. This also helps these emails stand out from the other ones that you send out.
Brand to your company and the holiday - Like the rest of your email marketing efforts, you should be branding your emails to your company. However, it can help to add a personalized touch and tie in your email to the respective holiday that you're sending it for. Consider adding a banner image that reflects that holiday.
Be informative, but meaningful - If your office is going to be closed and/or you have different support options or costs during a particular period, you should be informing your recipients of this in your email (and, you can keep this pretty standard for all of your holiday messages like this). This shouldn't be the only content in your email, though. You should also include some sort of holiday well-wishes in it to help with client relationship building.
Keep it short - There's no reason to write a lot for these emails. A couple of sentences for your holiday well-wishes, and a couple of sentences for your holiday hours/support options. That's it!
Send them at the right time - This is a singular email related to a specific holiday. While with the other type of holiday email you're okay to kick off your email campaign early, with this one you want your email to go out close to the holiday in question to ensure that the information is fresh in the recipients' minds and that it's easy to find in their inbox.
Need Help? We're Here For You!
Through our Holiday Email Blast Service, we will build you a branded email template that includes:
Your hours and contact information for support emergencies
Holiday well-wishes
Relevant content and images
Links to your website and social media accounts
YOU get to select what holidays you wish to send these emails for; WE send out the emails for you after you approve them. Visit our service page for more information.
Looking for a custom email campaign tailored around a particular holiday? We can build one for you! Our team will work with you to write the content, put together the emails, and send them to your desired list. Reach out to us at 888-546-4384 if you'd like to discuss doing something like this.