JoomConnect Blog
JoomConnect is the Marketing Agency for MSPs. We strive to help IT companies get more leads and grow. We rock at web design, content marketing, campaigns, SEO, marketing automation, and full marketing fulfillment.
6 Steps to Effective Email Marketing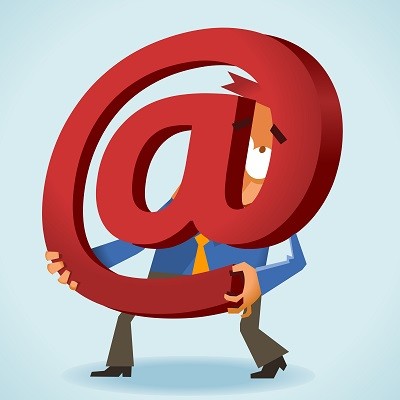 Email is the go-to marketing strategy choice for many B2B marketers. The problem is, there are a lot of things that you can do wrong that will essentially render your email marketing ineffective.
Don't worry; we can help! Email marketing is easier than you think if you can follow these six steps.
Step 1: Put Together a (Clean) List
Your list is one of the most important parts of your email marketing. An ineffective list can immediately render your email marketing campaign worthless. Even worse: it could run you into legal issues and/or lead to your domain being blacklisted.
Here are some tips to follow to help ensure that your list contains quality contacts:
Step 2: Hook Them in Your Subject
If you fail to craft an intriguing subject line, your email will be moved to the trash or spam folder before you even get the chance to showcase what your email is promoting.
Here are some tips about crafting a good subject line:
Step 3: Keep Them Reading
If the recipients of your email don't read your email in its entirety, it's likely that they're missing out on some valuable information from its contents and won't do what you're trying to get them to do.
Here are some tips to keep your audience reading your email in its entirety:
Step 4: Get Them to Act
The reason that you're contacting those in your list is probably to try and get them to do something, whether it's to purchase one of your products or services, download a deliverable, take advantage of a deal, sign up to attend a live event, or read an announcement or blog on your website.
Here are some things that you can do to increase the chances that they act:
Step 5: Time it Right
After you put together your email, you actually have to send it (after thorough testing, of course). The time you send your email at can affect how many people read your email.
Here are some tips regarding timing your email marketing:
Step 6: Make Additional Touches
Are you sending a single email to promote something? Think of how easy that is to ignore!
We recommend doing at least a 3-email drip campaign for most of your email marketing efforts. You can make things even more effective by pairing it with other marketing.
Some ideas include:
Note that what you should choose to pair with your email marketing campaign is going to depend on what your email is promoting.
Need help with the execution of it all? The MSP Marketing experts at Directive can help you execute your own email marketing campaign, in addition to helping you with any other marketing touches to go with it. Contact us for assistance.