JoomConnect Blog
JoomConnect is the Marketing Agency for MSPs. We strive to help IT companies get more leads and grow. We rock at web design, content marketing, campaigns, SEO, marketing automation, and full marketing fulfillment.
Should I Consider Instagram as Part of My Social Media Marketing?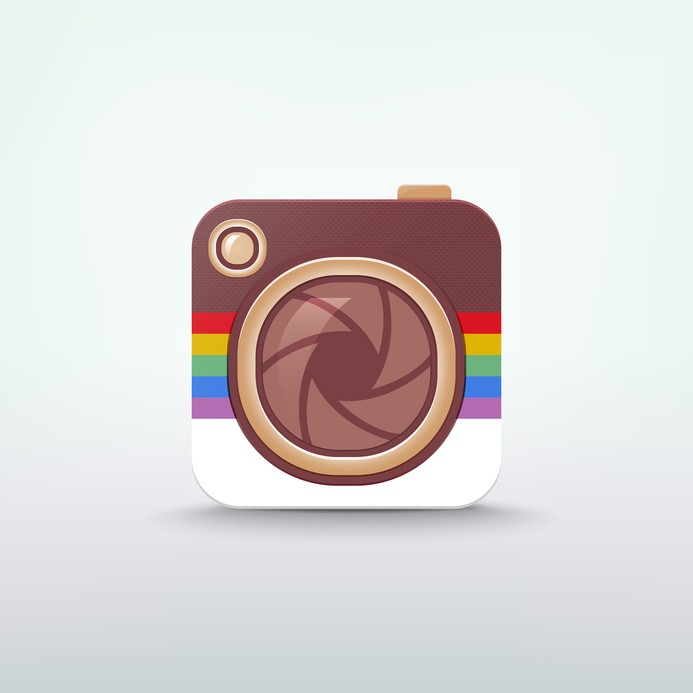 If you feel as if your company is not reaching out to your desired target audience or even that you are not getting adequate reaction and/or responses, then it is time to showcase your company to the over 400 million monthly active users of Instagram. In six short years, Instagram has overthrown Facebook and Twitter's reign on social media communications. Instagram is not to be taken as a passing fad, as it has reached a global phenomenon status.
Generally the public does not frequently engage with branded social media content. Instagram is changing that by standing out from the rest, sweeping out any competition in terms of responsiveness and engagement from the masses. Over the past two years, the average engagement for an Instagram post has grown by 416%. According to a study, US Top 50 Brands Social WebTrack, done by leading market research company, Forrester Research Inc, Instagram posts propagate a per-follower engagement rate that is 58 times higher than Facebook and 120 times higher than Twitter in identical posts from three million user interactions with 2,500 brand-name posts. On average where Facebook posts received approximately 700 likes, comments and shares, Twitter posts, or tweets had about 300 likes, retweets, and comments.

Instagram is not exclusive to business to consumer (B2C) companies, so business to business companies should not neglect using Instagram. The posts produced by business to business (B2B) companies work just as well if not better than business to consumer posts because the content of information has deeper value and is more engaging. In a study done by TrackMaven, they examined over 300 B2B brands on various social media platforms; Twitter, LinkedIn, Instagram, and Facebook. In total there were over five hundred thousand social media posts and over one hundred million interactions. Instagram took the lead with the most engagement over LinkedIn by twenty times. Some of the top B2B companies that have constant success on Instagram are; IBM, MailChimp, Hootsuite, Intel, and Cisco. They are sharing the wealth of another successful year of marketing with Instagram, Instagram will accumulate close to $600 million in mobile ad revenues worldwide and that is estimated to reach almost $3 billion by next year!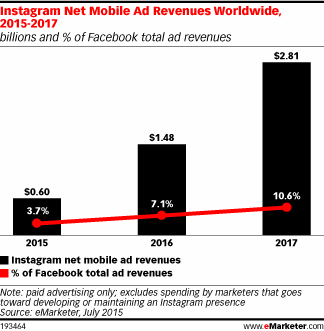 Why choose Instagram?
Let's face it, the most captivating part of Facebook is the pictures that your friends, colleagues, family, etc share to each other. Writing posts on each other's wall is dated now. The sole purpose of Instagram is a simple picture. Provided with a hashtag (#), which has proven to be 12.6% more engaging than those without; your images will be grouped with other pictures with the same caption when searched by the user. Instagram also gives you the option to set a location, the reciprocal of this is that the posts with a tagged location reach a 79% higher rate of engagement. Compared to Facebook, marketing has been overcrowded, unlike Instagram. Instagram also gives the option to share your post with several other media platforms including Facebook, Twitter, Tumblr, Flickr, and Swarm. Since Facebook is the parent company, Instagram can use Facebook's demographics to serve ads to the appropriate audience.
If you feel like your target audience is not on Instagram, you will need to reanalyze that. With a growing 400 million users, it is hard to imagine who is not on Instagram. The average Instagram user is between the ages of 18 to 34. If you look at Instagram's parent company, Facebook, it can be predicted that more people over the age of 34 will follow suit and create an Instagram account.
Tell a Story
Intrigue and inspire current and future clientele with a visual representation of your company's story. The more you share the more followers you obtain, customer engagement and loyalty will also increase.
A few helpful tips to create an eye-catching Instagram account based on your target audience and company objectives is to seek out the most potential subject matter. The best place to commence is with your products, team, work environment, and services. The next step you would want to take is brainstorming content themes. What will be the aesthetic component and composition of your posts? Developing a flexible calendar will regulate your themes while also promoting campaigns and important dates.
Give your audience the opportunity to interact with your brand in not only a casual but instantaneous way that can show off not only your products and services but also your company's culture. Upcoming events and campaigns can now be freely promoted through your Instagram feed. An excellent way to gain a loyal community following is "regramming." If your audience is showing off and promoting your brand, give them credit and repost their picture on your company's page.

Using all available social media platforms is of great benefit to any company's social media strategy. With Instagram working so favorably for B2B companies at the moment, you'd be missing out to not use it to your company's advantage. Next month we'll outline best practices for using your Instagram account for your business.
Need help outlining a social media strategy for your company? Reach out to us today!
Comments
No comments made yet. Be the first to submit a comment