JoomConnect Blog
JoomConnect is the Marketing Agency for MSPs. We strive to help IT companies get more leads and grow. We rock at web design, content marketing, campaigns, SEO, marketing automation, and full marketing fulfillment.
5 Tips for Social Media Marketing Success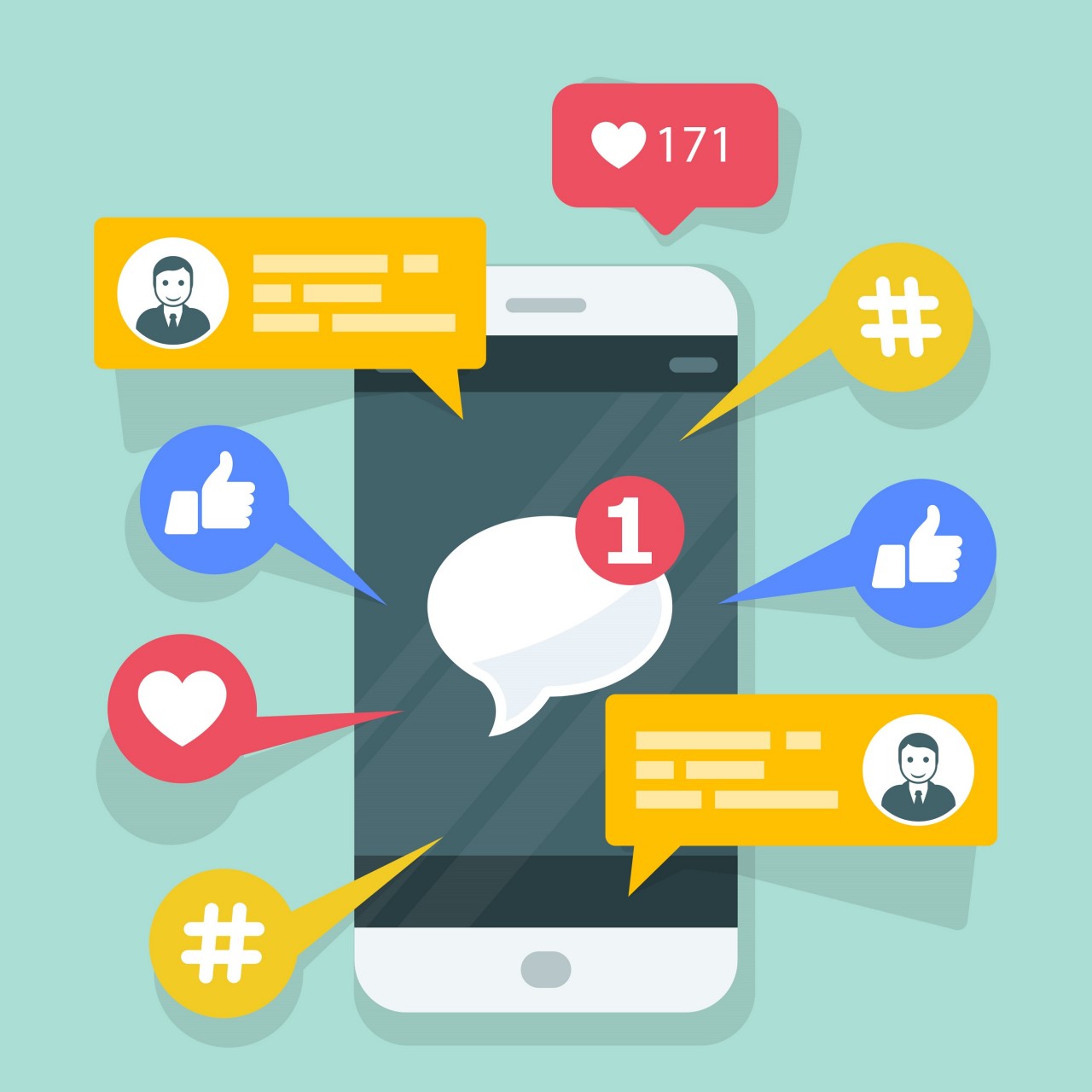 Social media is not only one of the main drivers of traffic to your site, but it is also a primary tool for the marketing of your business. Social media is particularly valuable to smaller businesses, as it can level the playing field in regards to the ability to communicate with an audience. Unsure of how to find the time to set up, customize and develop an effective social media plan for your business? Now's the time for The Ultimate Social Media Rig.
The Importance of Social Media Marketing Can't Be Understated
Every marketer worth their salt is touting the importance of having a social media presence, and they're right. If you're not on social networks, you are missing a huge portion of your audience. Despite this, many smaller businesses haven't heeded the call to action.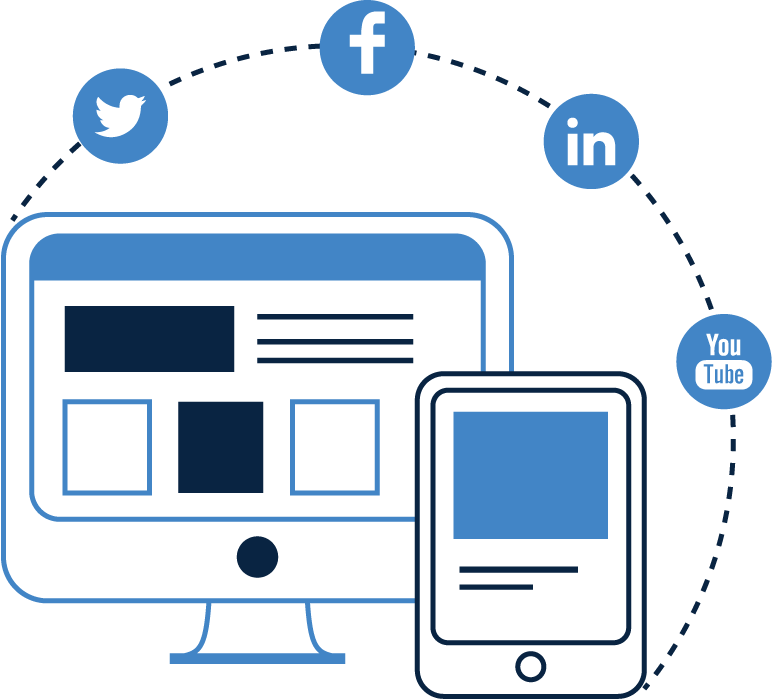 Make no mistake: your competition will gladly fill the space you're leaving if you ignore social media.
Business people have many reasons why they "don't believe in social media," most notably the oft-mentioned, "We don't know anyone who's made a sales conversion through Facebook." Look, Facebook has over 2 billion worldwide users, with 1.56 billion logging in every day. The fact is that social media can provide a wealth of customers; if you ignore them, we're sure your competition won't.
Social Media is Where Your Customers Are
We've all heard the old axiom, "the right tool for the right job." Currently, one of the best tools to interact and attract customers is social media. Social media is where your customers are and you have to meet them there if you want to grow your customer base. A website, no matter how attractive, isn't going to be enough to compete with other businesses, particularly if they have a strong social media presence. However, it doesn't have to be this way; here are some tips to help you get started.
Five Tips To Social Media Success
While there are dozens of tips, tools, and techniques for social media success, we're going to focus on a few best practices which are easily obtainable by you and your team. These five tips will ensure your social media presence will bring you the results you are looking for.
Post Something of Value
This can be literal or figuratively depending on what your goal is. Interested in collecting contact information? Have a contest, poll, or giveaway with a monetary prize such as a gift certificate, a gift card, or free service. How much should it be? Ask yourself how much would the prize have to be in order for you to fill out a form.
Don't want to invest in 'real' money? Then share your expertise! There is value in the knowledge and skill you have. Every business or organization has acquired wisdom, and social media is designed as a place to share it. You just have to do it.
Post Consistently
The key to success in business marketing is consistency, this includes your social media postings. Inconsistent posting weakens your brand and reduces your ability to interact with your audience. Consistency of message inspires the confidence needed to trust that you are an authority in your field. It is this confidence in your business' ability that will get your phone to ring or your contact forms filled out.
Develop Interconnectivity
Social media is a great tool to get your message out. The best way to do this is to ensure all of your online tools are able to communicate with each other. Your website's news and blog posts should get shared out on social media. In turn, you should be mentioning your social media accounts in your content that gets in front of users to try to drive them to follow/like you. The ultimate goal of this content 'loop' is to define your brand, reinforce your message, and convert visitors into customers.
Be Authentic and Be Yourself
For all the talk of branding, personas, and image-building, audiences can quickly sniff out insincerity. If you're just blowing smoke, making posts of no value, or in other ways wasting their time, you'll find their opinion of your abilities - and traffic to your site - will drop.
Create Relationships
Social media is a tool of engagement... what we mean by that is unlike traditional tools of marketing where you had to find people receptive to your message, social media allows people interested in your message to find you. Further, social media allows you to directly communicate with people who are interested in what you have to say or the services you offer.
However, relationships don't just happen. As in the real world, developing relationships using social media requires a commitment of time and effort.
The Ultimate Social Media Rig Can Get You Started
While the value of social media as a marketing tool is undeniable, many businesses - particularly small and medium-sized organizations - are still playing catch up. Honestly, it's no wonder many SMBs are unsure or uncomfortable incorporating social media as part of their overall business strategy.
This is where the Ultimate Social Media Rig comes in. The Ultimate Social Media Rig involves getting your initial social media accounts set up, organized, and optimized. A good percentage of the time, we find that a company might have a presence on social media that they don't control (either a former employee set it up and never surrendered access to it, or an unclaimed Facebook page gets created from publicly available information).
We link everything together with a service called Hootsuite, which gives you a single dashboard to manage and measure your day-to-day social media progress.
Some features of the Ultimate Social Media Rig include:
Setting up and optimizing Facebook, Twitter, LinkedIn, and YouTube pages for your business
Linking everything together through Hootsuite
Branded graphics for social media page images and banners
Social networks best practice training
Social Media offers some of the most powerful marketing capabilities on the web; it's time your business took advantage of them. If you're interested in investing in social media, you don't have to go it alone.
Don't Go It Alone
At JoomConnect, we understand that you may not have the time or expertise to implement a MSP Marketing strategy despite wanting to do so. This applies to your technological concerns as well as your promotional needs. JoomConnect can help.
In addition to the Ultimate Social Media Rig, JoomConnect offers website design and other MSP marketing services. With JoomConnect as your partner, you will be able to focus on your business, your clients, and your bottom line, while we handle your marketing from start to finish. Call today for more information or to schedule a meeting.