JoomConnect Blog
JoomConnect is the Marketing Agency for MSPs. We strive to help IT companies get more leads and grow. We rock at web design, content marketing, campaigns, SEO, marketing automation, and full marketing fulfillment.
Write it Right: MSP Blogging Tips on Creating Effective Content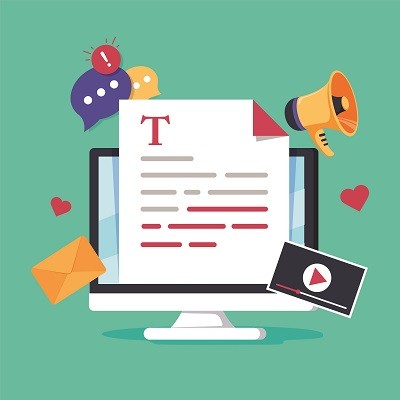 We recently wrote about the many benefits that your MSP can receive from blogging. However, you're not going to achieve them if you're not doing things right.
Here are some best practices that you need to follow if you want your MSP's blogging efforts to be worth it:
MSP Blogging Best Practices
There are a lot of things that need to be considered when in the blog writing process:
Pick Your Topic
There are a lot of general topics that you can write about that relate to IT -- pick one! Here are just some general ideas:
Product reviews, comparisons & recommendations
News & current events
Best-case & worst-case technology scenarios
Training & how-to's
Industry analyses
Company news & announcements
Technology predictions
Local events
Check out our MSP Blog Topics blog series for more ideas on what to write about (and, how to write about each one!).
Know (and Write for) Your Target Audience
To attract attention from your clients and potential prospects, you need to write about topics that they would be interested in. Do your research on their industry, pain points, and general technology-related interests that they might have. Also, keep in mind who in particular will be reading your blogs. It can help to create buyer personas so that your blogs are framed correctly.
Hook Them with Your Title
A great blog article can be overlooked because of a boring title. It's important to pick a title that can pique the interest of your target audience. Your title should:
Be relatively short while still describing the content (at least 5 words but less than 15)
Compel the reader to keep reading
Be formatted using proper title case format
It can help to come up with your title after you finish writing the blog instead of before.
Include the Right Keywords
What are prospects in your service area typing into the search engines when they're looking for IT help? By figuring out what specific keywords they are typing in and including them in your blog, you can improve your search engine ranking. Be sure to put these in naturally so that readability is not negatively affected.
Focus on Education, Not Selling
Your blogs are meant to demonstrate your expertise and trustworthiness as a technology partner. If readers want a sales pitch, they'll head to your service pages or give you a call. If you're writing about a topic that's directly related to one of your service offerings, instead end your blog with a few brief sentences about what you can do for them and leave a call-to-action for them to contact you.
Don't Forget Your Call-To-Action!
Every blog that you write should have a call-to-action at the end of it that ties it back to your company. Some calls-to-action you can use are:
Giving your business a call
Visiting your service page
Signing up for a demo
Visiting your contact page
Downloading a deliverable
Sharing their insight or questions in the comments
When applicable, link to where you're trying to send them so they don't have to hunt down the location in which you're trying to get them to go to.
Pick the Right Visual(s)
At minimum, your blog should have at least one visual - your cover image. This image should relate to the blog and be eye-catching enough to attract the attention of your target audience. You can include additional in-blog images as well or take it a step further and include a video or infographic.
Proof, Then Post
Read this short paragraph: How conserned are with your business' cybersekurity? When you in vision your business in the future, do you see yurself constantly fighting cyberattacks, or paying ransom? While they'res still time before these concerns materiliaze, there are of present-day cybersecurity cuncerns that you're business to anticipaite.
Now, put yourself in your prospects' shoes: if you read a sentence like that in a blog published on the site of a company you were considering trusting your IT to, would you still want to? Would you trust them to be careful and diligent enough to keep your company's data secure?
Obviously, writing ability should not be equated with the ability to provide IT services, but too many flagrant mistakes will reflect poorly on your brand's image. We get it; not everyone is an expert writer...and that's okay! Content can be cleaned up in the proofing stage. Even our own blogs and the blogs we write for the Ultimate MSP Blog Service are seen by multiple eyes before being published and go through more than one stage of proofing. This decreases the chance that mistakes end up published.
Post Frequently...and, Consistently
If you want to reap the full benefits of having a company blog, you need to be posting blog articles every week. We suggest at least one article per week, but if you can manage more then that's even better!
You also need to be posting articles on a consistent basis. Posting two articles per week for one month, then zero articles for the next three months won't grant you many favors. Determine how many articles per week that you are able to handle, then continuously publish that many each and every week (or outsource it to someone who can).
Share, Share, SHARE!
Blogs create great opportunities for sharing. However, you need to actually take advantage of these opportunities! Some great places to use and share your blogs include social media, newsletters, postcards, and email blasts. You can also link to blogs on related service pages and landing/success pages to keep visitors on your website longer.
Get Help From the MSP Blogging Experts
We understand that not every small to medium-sized MSP can dedicate multiple hours per week writing, proofing, and publishing quality blog content to their website. That's okay! We created the MSP Blog Service to help take that weight off your shoulders.
As an MSP ourselves, we understand the type of content your target audience would be interested in, and will provide you with three IT-related blog articles per week based on that - comprised of several tags that automatically get replaced with your information such as your company name, phone number, and the local area that you serve. Contact us at 888-546-4384 to learn more.
Comments
No comments made yet. Be the first to submit a comment