JoomConnect Blog
JoomConnect is the Marketing Agency for MSPs. We strive to help IT companies get more leads and grow. We rock at web design, content marketing, campaigns, SEO, marketing automation, and full marketing fulfillment.
Propel Your MSP's Brand with Video Content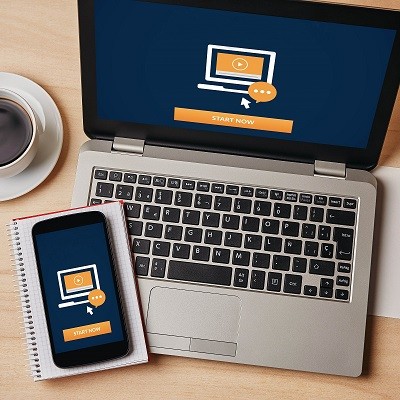 Buzzword or not, branding is how you differentiate your MSP from other MSPs and is the thing that makes your business unique. Without uniqueness, why should anyone take an interest in your services? While having a recognizable brand is great, what happens when your personal brand overshadows your company's brand?
What is Branding?
Simply put, branding is the image or feeling that your name, product, or anything which is intrinsic to your organization's individuality invokes in your audience. It is the thing, the slogan, the logo, and even sound or smell that customers associate with your business. Best practice branding strives to combine the intellectual and emotional, increasing the potential for a sale to occur.
Effective marketing doesn't rely solely on impulse buyers but develops a strategy which attracts potential customers at different points in the buying process. A well-defined marketing strategy uses a variety of tactics to reach a wide range of buyers: including those who are impulsive and cautious, who after repeated contact feel comfortable enough to pull the trigger; because your brand inspires confidence.
Develop Your MSP Brand With Social Media
As a tool for engagement, social media is one of the most efficient methods to develop how you brand your MSP. In fact, besides face-to-face, social media is the one medium that allows you to interact directly with people who are or may be interested in your services. This includes Facebook, LinkedIn, Twitter, YouTube, and Instagram (the order that we listed these social networks is based on how impactful we feel each one is for the majority of our clients - Facebook should definitely be a priority).
Here are some things to consider when developing your brand as an MSP.
Who's Your Brand?
What about your business is different from the MSP across the street? This is a time to consider developing a persona about the type of person or business who would be interested in your services. Your brand should be designed to attract this type of person. Maybe you take a security-first approach, or your clients get access to technicians 24 hours a day, or your services are based around your personal experience of trying to grow and sustain your own business.
Be Authentic to Your Audience
Being authentic means little to no jargon; speak like a human being and provide your expertise without trying to hide the secret sauce.
Give Them a Reason to Stay and Follow
Content is king; tell them a good story. You don't have to be Hemmingway, but share something interesting and let your personality shine.
You (Yes, YOU) Could Be a Big Part of the Brand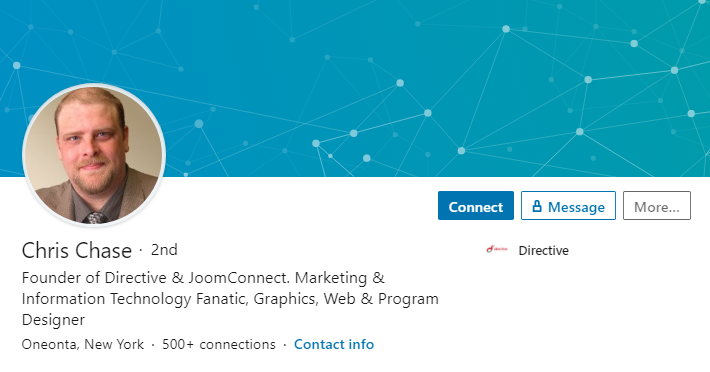 Sometimes a business owner becomes the brand and indistinguishable from the business. This is not unique; in fact, there are numerous examples of this: Steve Jobs and Apple, Victor Kiam and Remmington, and Lee Iacocca who famously turned around the distrust consumers had with the Chrysler Corporation. By going in front of the camera, Mr. Iacocca transferred the goodwill his personal brand had with consumers to that of the struggling Chrysler with his series of commercials.
However, a mingling of brands can be problematic if it's not part of an overall marketing strategy, as doing so can dilute the brand of the company. This misalignment can lead to missed opportunities if the social media account for your MSP business is barely registering any attention, while your personal one is taking up all the oxygen in the room. Social media drives traffic to your site and anything which pulls traffic from your site needs to be addressed. A competitor for your site's traffic is a threat to your MSP's organization, even if the competitor is you.
Transfer Your Personal Brand to That of Your MSP
Business owners who are successful in making the transfer are business owners who - instead of hiding their personality - embrace it while extolling the values of the company and the products they produce. By giving a face to the business they represented, they allowed potential customers to view the business as more than a faceless entity, but more as a familiar friend. If you find your personal brand is overshadowing your business, consider using the same proven tactic to transfer some of your authority to your business: use video.
Using Video to Develop Your Brand
While video production previously required considerable investment, the average smartphone or personal computer can produce a quality video that can resonate with prospects. You don't need to have Spielberg or Scorsese, along with an empty airplane hanger and half a million dollars of equipment to connect to your ideal clients.
While it may not win an award, a simple talking head video can go a long way towards informing your audience about your managed IT services and your differentiators.
By using video to share insights as an MSP, you can discuss what separates your business from that of your competitors. You can also extoll the benefits a small-to-medium-sized business can find with a partnership with an MSP. Take this moment to give your audience the confidence to follow you back to your MSP website for more information.
Share, Don't Sell
There is a real risk of alienating your audience if you suddenly start using your personal social media as a tool to sell MSP services to them. However, if you have an audience in the hundreds or even thousands, clearly they are interested in what you have to say as an MSP. It's time to leverage this for your business... but in a strategic way. Your personal brand has value: your reputation provides authority, and your goal is to transfer some of it to your business. All of these are traits search engines focus on when determining things such as page rank.
First and foremost, try and keep your content varied to reduce the chance of your audience getting bored. While every video should push the needle in the direction of a MSP conversion, every video doesn't have to discuss MSP services. Consistently good content can and should drive traffic from your personal account back to your business site. Whether it's industry related, the news of the day, or even personal insights, good content can develop the connections needed to inspire your audience to visit your website, make a call or click on a link.
One thing we suggest for our clients - if you have our blog service, you can get on a webcam and easily record simple vlogs based on the content in a blog post. Adding your own insight adds value to the blog, and the vlog format would gain additional traction that the blog post might not.
Don't forget to give yourself a series of S.M.A.R.T goals such as, "for this month I will attract 10 followers from my social media account to my website and have them complete a free audit". Without something to benchmark against, you will never have the information needed to know if your marketing strategy is effective.
Use Best SEO Practices
To take full advantage of your strategy to drive traffic to your MSP website, you will need to utilize a few SEO best practices. A few of these tactics would include internal linking, link bait, and keyword/content research to determine which topics your audience are searching for. The goal of these tactics is to encourage your audience to follow content they have found interesting on your personal social media back to your MSP website...easily. The more traffic you have to your site, the more opportunities you have for conversions.
Be sure to title your video in a way that is clear what the subject matter is, and go a little further in-depth for the video description.
Track Traffic to Your MSP Website
Finally, create a means to track where traffic is coming from. Understanding where your traffic is coming from is critical to developing a marketing plan to promote your MSP. Simply put, without a measurable goal, you have no means to determine whether or not your marketing campaigns are effective. To determine an ROI for your MSP marketing efforts, you need something to measure. Analytics are critical for determining the health of your site.
Take Control of Your MSP's Branding
How you brand your business and yourself can determine how potential customers and other professionals view your business. Done right, you can find your MSP website, blog or social media becoming the 'go to' place for information and advice, all of which can lead to an increase of business. Ultimately, branding is just another tool in your marketing toolbox. If you find that you need assistance keeping your branding cohesive, or would like help in promoting yourself, let JoomConnect assist you in the establishment and promotion of your MSP today.
Did you know we offer video services? We have a variety of prebuilt and customizable videos on https://MSP.video.