JoomConnect Blog
JoomConnect is the Marketing Agency for MSPs. We strive to help IT companies get more leads and grow. We rock at web design, content marketing, campaigns, SEO, marketing automation, and full marketing fulfillment.
Why You Should Cultivate Your Reputation as a Thought Leader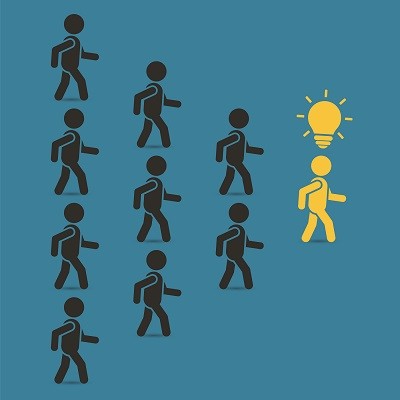 There may not be as powerful, or as admirable, a title as "thought leader" in the business setting. If you have earned this distinction, it suggests quite a bit about the respect and influence you command. However, it is important to emphasize that this really is a reputation that must be earned, despite the fact that the path to being seen as a thought leader isn't always an obvious one.
What Makes a Thought Leader?
While expertise in one's subject matter is an important piece of being a thought leader, it is by no means the only factor involved. As the term "leader" implies, there also needs to be an impression of authority communicated to one's audience. After all, a leader is only a leader if someone is following them, which requires them to be viewed as having some authority.
This perception of authority can be achieved by not only having experience, but having proven that experience through a track record of success. Actions speak louder than words, and there's a considerable difference between talking the talk and actually walking the walk.
A thought leader is also someone who not only holds considerable influence within their own business, but is also listened to and respected by a large segment of their industry as a whole. These are people who are not only viewed as a leader, but also as a teacher, a mentor, or a guide. Thought leaders are able to create a movement in their industry, spurring groundbreaking, drastic changes.
Obviously, this is the position you want to be in, especially if you are relying on influencer marketing tactics to draw people in. However, the tricky part is getting to the point that you may be considered a thought leader.
How One Becomes a Thought Leader
First of all, not by calling yourself one. Percy Bysshe Shelley provides a prime example of the problem of doing so in his sonnet, Ozymandias, which describes a traveler coming across the ruins of a statue, standing alone, deep in the desert.
Comments
No comments made yet. Be the first to submit a comment