JoomConnect Blog
JoomConnect is the Marketing Agency for MSPs. We strive to help IT companies get more leads and grow. We rock at web design, content marketing, campaigns, SEO, marketing automation, and full marketing fulfillment.
MSP Marketing: Why are My MSP Competitors Ranking Better?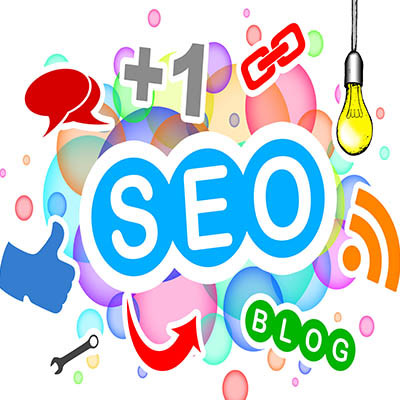 Are you doing everything right to market your MSP, but still ranking below competitors who seem to be doing everything wrong... at least according to what Google says? Learn why an out-of-touch competitor is doing well and what you can do to exceed them.
Are Your Competitors Outranking Your MSP Website?
It's an unfortunate situation to find yourself in. You've spent resources following best practices to develop your MSP website. Yet a competitor with a website straight from the early 2000s, with all the accompanying baggage of keyword spamming, being non-responsive, and a lack of HTTPS, is still ranking higher than you when you search for MSPs in your location.
Understandably, you may be frustrated by the idea that you're doing everything right. Yet, how can they be doing better as they're doing what everyone says is wrong?
Seriously, How are They Doing It?
When thinking about how Google ranks websites, there are many factors to consider. First of which is there is no one thing you can do to achieve number one rank. There is no one keyword and no perfect photo. The reality is page rank (how high your website ranks on a search result) is determined by various metrics or, as Google calls them, signals.
It is rumored that Google uses over 200 signals to determine what page to provide as a search result from a user's query (question). More importantly, no one outside of Google knows precisely what influence each metric has on page rank. This is something to keep in mind if you're interested in hiring an SEO specialist, and they "promise" your MSP website will have page one ranking.
However, when a lower-tiered competitor is out-ranking you, three main signals are considered when performing a competitive analysis: Authority, Relevance, and Trust. These metrics are essential to giving Google the information they need to determine your page rank better. Chances are, these are areas your lower-tiered competitor is significantly higher than you are.
Here is some explanation of how these metrics may contribute to why your lower-tier competitor beats you to the punch in ranking for MSP searches.
Authority
Backlinks: Backlinks remain one of the most influential ranking tools an MSP website can have. Backlinks act as a form of validation for your MSP as a business providing services at such a high level that other companies are willing to link (vouch) to your services.
As you can imagine, high-quality backlinks are hard to acquire. Because their value flows in both ways, if a high-quality site links to a poor-quality one, the poor-quality one gains Authority, while the higher-quality one loses it. Therefore, most businesses are very selective with who they share links, hence their value.
However, this wasn't always the case. Previously, most businesses would give a backlink just by asking them for one. If your competitor had a web presence back in those days, chances are they have a large number of backlinks from other long-historied websites. This is important because if all the sites have been online for some time, they share and reinforce a high-level of Authority. This means that their Authority has risen to a level a newer site may never be able to achieve because the opportunity to do so doesn't exist anymore.
So, How Do You Get Backlinks Now?
It takes some work.
First, you don't want to buy backlinks. This usually leads to Google devaluing the backlinks you get. That's only going to hurt you and waste your money.
Second, long gone are the days of soliciting other websites and begging for backlinks. You are just going to get ignored.
The best way is to build online and offline relationships with other businesses and entities to promote each other's content. This takes time, and it's not something that can be faked. Here's a perfect example: if you have been an active member of your chamber, and building strong relationships with those that run the chamber events, you can do them a favor by sharing their content. You can also assist them with their objectives by providing them with useful content and deliverables that they can share with other members.
Alternatively, press releases can sometimes get picked up by local news organizations, so submitting press releases to a news aggregator and your local news could potentially get you some coverage.
Trust
Branding (Name recognition): The audience for an MSP is like that of any other industry, and if a competitor was a top performer a few years ago, there is a strong possibility many potential customers remember them. Chances are, these potential customers are typing your competitor's names directly when they search for services, or they recognize the title and click on the link. Google sees the CTR (Click-Through-Rate) and determines when someone searches for an MSP, your competitor is who they want. The more people click on your competitor's links, the higher their MSP website's ranking will rise, or at least not drop.
Your brand is one of the building blocks of your MSP marketing.
Age: The internet values longevity, and if your competitor has been in business for a long time and maintained their website, Google may view them as a 'trusted' resource by sheer inertia. We all have local companies who are no longer the best, but they once were, so we still give them business out of a sense of nostalgia or just convenience. In many ways, Google treats older established websites similarly. Remember, the internet never forgets, and neither does Google.
Relevance Gives Your MSP the Competitive Edge in Ranking.
The solution to competing against a lower-tiered MSP ranking higher than you lies in the third metric: Relevance. Relevance represents the one thing a semi-neglected website can't do: create new and engaging content. Content that provides answers to today's business environment and not that from a few years ago.
Unlike other signals, relevance in the form of content doesn't necessarily get better with age. Cliche or not, understanding that content is king will provide value to your MSP marketing.
Relevance also includes your social media content. If your competitor isn't taking advantage of social media, they aren't using one of the most effective communication tools available. If they aren't updating their online profile (or don't have one at all) they may still be operating under the belief that social media doesn't work and most likely have excuses not to use social media. This provides an opening for you to get ahead of them.
Is Your MSP Focusing on the Right Search Terms?
We get it. It certainly can be frustrating to see a lower-tiered competitor rank higher for the keyword "MSP", when you think that's your most important keyword... but is it really?
To be honest, we have competitors rank higher for the search term (keyword) "MSP Marketing." However, we're number one for various other search terms, including "How to advertise my MSP." We even generated a featured snippet for it, one of the essential SEO acknowledgments you can receive from Google. This result was based on the blog, "How Do I Promote My MSP on a Budget?"
Which search term do you think has more value and, more importantly, provides a solution to an MSP struggling to get leads?
Consider "MSP marketing" or "How do I advertise my MSP?" or any of its variants: "How do I market my MSP" and "How do I find leads for my MSP?"
Which search term better understands and provides the answer based on user intent? It should be obvious, and you should transfer this concept to your MSP content, keyword, and marketing tactics.
The reality is most non-technical business owners have no idea what an MSP is, nor are they searching for one to solve their problems. What they are searching for are solutions to the technical issues affecting their business. For example, instead of searching for MSP, they may be searching for "Tech Support," "How to stop ransomware," "How to use Microsoft teams for remote workers," or "How to protect my server when we're closed on vacation."
As you may notice, none of these search queries mentions "MSP". They mention the services and solutions an MSP can provide, but not the term "MSP" itself. Search terms like these are relevant to the average business concerned about their technology because it answers their questions. If you're not sure what your content should focus on providing solutions to, consider developing a buyer persona to help you do so.
In fact, we're long past the era where your positioning for one of these "golden keywords" even matters. Most Google searches are longer, more specific, and more complex. That high-demand, highly-coveted golden keyword that you want to rank #1 for probably isn't getting searched very often. Chances are, locally, you and your competitors are Googling it more than your customers.
Stop Chasing the Ghost of MSPs Past
Your customers expect a front-facing business that can solve today's IT problems and not those of yesterday. While your competitors are still coasting on their past glory, they are out of touch with the technology concerns businesses face today. Now is your opportunity to move past them, but only if your message resonates with your audience.
If you need help developing a marketing strategy for your MSP, we can help you refine your message. We can implement the steps necessary to get the attention it needs to break through the noise and ahead of the pack. Call 888-546-4384 today to schedule an appointment and gain your rightful place in the rankings.